What are Signing in benefits to a Microsoft account in Windows 8 enabled devices?
Last Update date :
Oct 13. 2020
In Windows 8 enabled Samsung's device Microsoft account―an email address and password—is a new way to sign in to Samsung's PC running Windows 8. When you sign in with a Microsoft account, your Samsung PC is connected to the cloud, and many of the settings, preferences, and apps associated with your account can "follow" you between different PCs.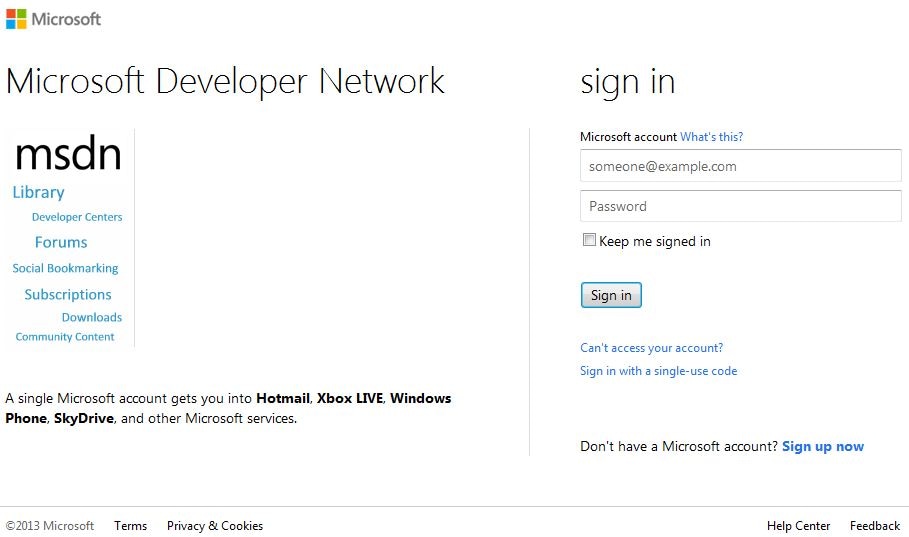 (Microsoft account sign in page)
Benefits of using a Microsoft account :
● When signed into a Microsoft account, most frequently used settings are automatically saved in the account, so the PC environment is always updated and the user can enjoy the convenience of familiar environments as long as he or she signs in.
● Regardless of which Windows 8 PC is used, the metro style app set for the user is provided. In addition, user-defined settings and the recently-used status are all retained in the Windows 8 PC.
● Login information or verifications are saved so the user can login in the future without entering the same information.
● The user can automatically access apps or services that require Microsoft account verification.
Please answer all questions.