Galaxy TAB S4: How to Uninstall Apps
Last Update date :
Sep 17. 2020
Navigate to Apps screen  > Tap Settings > Tap Apps > Tap Mobile Print > Tap UNINSTALL > Tap OK
Pictorial representation of the above settings are as follows:  
1
From a Home screen, swipe up or down to access the Apps screen.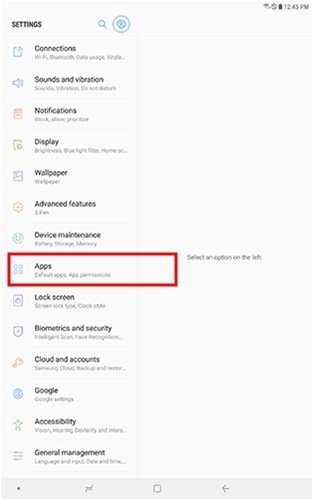 4
Touch the app you want to uninstall. For this example, swipe to and touch Mobile Print.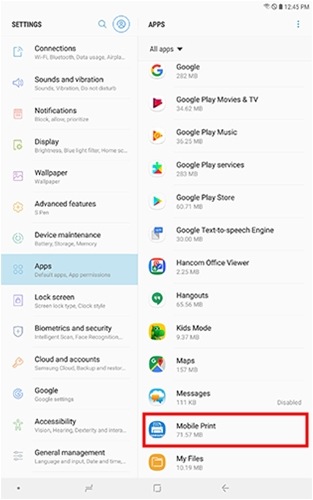 Note: If this option is not available the app cannot be uninstalled.
6
To confirm and uninstall, touch OK.
Note: To make the most of your tablet's storage capacity, uninstall apps you don't use. Only downloaded apps can be uninstalled.