How to remove digital noise from the screen in Samsung F Series TV?
Last Update date :
Oct 12. 2020
STEP 1. OPENING PICTURE OPTION
To reduce digital noise from your Samsung TV screen, you need to enable Digital Clean View in your TV. To know about Clean View feature in Samsung TV click here.
a). Switch On your TV and press Menu key from remote. Select Picture option and press Enter key as shown below :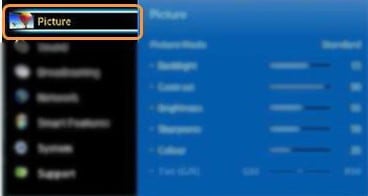 b). Now select Picture Options and press Enter key (

) from remote :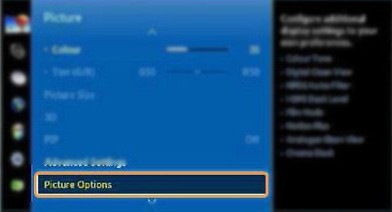 c). Select Digital Clean View from Picture Options and press Enter key (
) as shown below :
STEP 2. ENABLE DIGITAL CLEAN VIEW
d). There are Six options in Digital Clean View, you can select the level option to reduce digital noise as required. After selecting, press Enter key (
) as shown below :