What are the features of Samsung F Series Plasma TV?
Last Update date :
Oct 13. 2020
Samsung introduced F Series Plasma TV with many new advance features. These features includes Best Movie and Sports Viewing, Aesthetic Design and Triple Protector.
● Best Movie and Sports Viewing
● 600Hz sub-field motion : Flashes a single image up to 600 times a second.
● Black Optimizer : It automatically adjusts the screen's brightness and black contrast based on the room's lighting condition. Black becomes blacker in dark room and bright becomes brighter in bright room.
● Cinema Smooth : Reduces motion judder (available in F4900 & above).
● Aesthetic Design
● New narrow Bezel : 20 mm bezel, depth 35 mm and slim edge that makes your TV look slim from all angles.
● Magnum design : It is available in F8500. It has curved stand and made up of real metal material.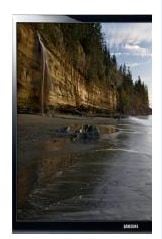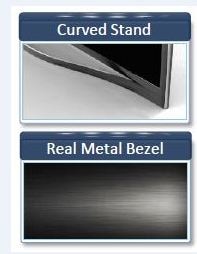 (New Narrow Bezel) (Magnum Design)
● Triple Protector
● Surge Protection : Varistors blocks and capacitors protect against high fluctuation in power up to 750V.
● Lightning Protection : Block capacitors are attached that can absorb TV lightening strike up to 15 KV.
● Humidity Protection : Silica Gel and Anti-humidity glue is applied around each chipset to protect TV during rainy season.
CLICK HERE to know all about Samsung F Series TV.