How to change display temperature using an air conditioner remote
Last Update date :
Sep 06. 2021
In the 2021 AR9500T new model (AR**A**) air conditioner, it shows the setting temperature on the display instead of the current room temperature. (AR9500T RAC shows the temperature on the indoor 88 segment display board.) If you want to see the current temperature, please follow the below steps.

Step 1. After turning on the indoor unit, press the swing button (left/right) for 5 seconds until you hear a beep.

Step 2. Then, the temperature type changes to the current temperature.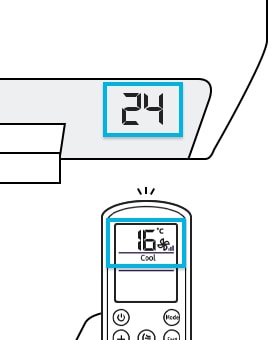 Step 3. When changing the temp with a remote, the indoor unit shows the setting temperature for 5 seconds and then moves on to the current temperature.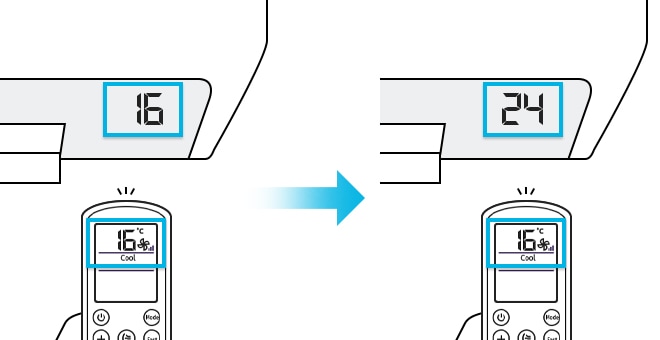 Note:
Once the temperature type changes, it remains unchanged after you turn it on/off or unplug it.
If you need to change the mode back, perform the process again with Steps 1~3.
Please answer all questions.