How to disconnect Gear IconX from a mobile device
Last Update date :
Jul 25. 2022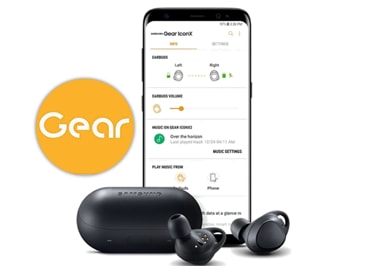 Insert the earbuds into the charging case. The Bluetooth connection will end. To manually disconnect the earbuds from your mobile device, put the earbuds in your ears.
Step 1. Launch Samsung Gear from your phone while wearing the earbuds.
Step 2. Tap 

Step 3. Tap Disconnect.
Note: The earbuds do not have a power-on/off function. If the earbuds are not used for apredefined length of time after removed from your ears, the earbuds will enter sleepmode and the mobile device will be disconnected

Reconnecting the earbuds to a mobile device
Once the earbuds are paired with your mobile device, they will automatically attempt to connect to the mobile device whenever you put them in your ears.
To manually reconnect the earbuds to your mobile device, open the Apps screen of the mobile device and tap Samsung Gear → CONNECT .
Note: Device screenshots and menus may vary depending on the device model and software version.
We would love to know your feedback to help us improve. Please click the submit button to tell us what you think.
Please answer all questions.