How to get Fortnite on Galaxy Note9
Last Update date :
Aug 12. 2022
First, an Epic Games account is required. You need to install 'Fortnite' from Galaxy apps and play 'Fortnite' a few games on your Galaxy Note9 or Galaxy Tab. To get the Fortnite Galaxy skin, following the below steps.
Step 1. Tap Galaxy Apps and tap on the Fortnite Banner.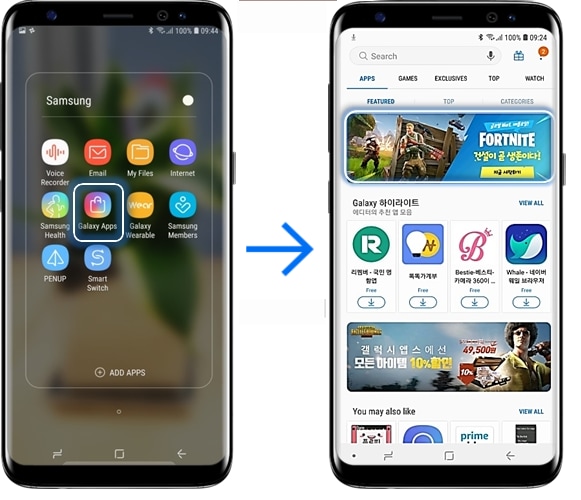 Step 2. Tap INSTALL & OPEN in the popup, then read through and accept the terms and conditions.
Step 3. Once logged in, play 3 matches of Fortnite on your Note9
Step 4. Tap the "Return to Lobby" button after playing 3 matches.
Step 5. You can receive a gift box in Fornite with your Galaxy skin after 24 hours to 48 hours.
To get your Galaxy skin, make sure you are signed in to your Samsung Account on your device. Only one Galaxy Skin is granted per device.
For more information, please refer to the instruction within Fortnite.
Note:
The availability of this feature may differ by device and model.
Device screenshots and menus may vary depending on the device model and software version.
We would love to know your feedback to help us improve. Please click the submit button to tell us what you think.
Please answer all questions.