Key Features of Samsung Galaxy S9/S9+
Last Update Date :
Apr 13. 2018
The new Galaxy S9 and S9+ do not disappoint as their new features, functions and power surpasses the previous Galaxy phones.
Camera
Camera
Dual Aperture (S9 Plus only)
You can take beautiful photos in the day or at night. It adapts to bright light and super low light automatically, like the human eye. If you have an artistic side, try toggling the aperture to create a mood.
With enhanced speed sensor, Super Slow-mo* allows you to capture frames at 960 fps and the rest at 30 fps. Normal Slow Motion function captures all sections of a video at 240 fps.
• Super Slow-mo videos can be set on your lock screen.
• Turn on Motion Detection and the camera will automatically start filming at 960FPS when you need it to.
Super Slow-mo only supports HD resolution. Limited to 20 shots per video with approximately 0.2 seconds of recording and 6 seconds of playback for each shot
Easy Sharing

• You can share Super Slow-mo videos to your friends. Add music to your video with a random selection from preloaded choices or use a song from your own playlist.
• You can also make it a GIF* with three styles of looping: reverse, forward, or swing.
Background music cannot be added to GIFs.
Bokeh Filters

Bokeh (pronounced as BOH-kay) filter makes photographs visually appealing by blurring out the background and focusing on the subject. The Live focus* feature lets you achieve bokeh effect in your photos.
Live focus with bokeh filters available only on the Galaxy S9+ rear camera.
Augmented Reality
Augmented Reality
Augmented Reality (AR) Emoji
AR is a view of physical real-world environment with superimposed computer-generated images.
• Use your selfie to create an emoji of yourself
• You can personalise your emoji with different looks
• 18 different AR emojis will be generated – check it out in Samsung keyboard toolbar
• Animated AR Emoji can be recorded and shared as videos to your friends
Apps that do not support animated GIFs may still send AR Emoji stickers as a still image.
Live Translation (Bixby Vision with an AR assistant)

Bixby comes with an AR assistant. Simply launch the camera, bring up Bixby vision to reveal what you need to know.
Available functions and features may vary by country.
**Samsung Account login and data network (Wi-Fi or internet connection) required. Translation speed may vary depending on the internet connection and word count. This function is limited to selected languages.

For the full list of languages, visit http://www.samsung.com/global/galaxy/apps/bixby/vision/
Design
Design
Infinity Display
Infinity Display has bezel-less, full frontal edge-to-edge screens that curves over the sides for a smooth design with minimal visual distractions.      
• S9: the screen size is 5.8" in the full rectangle and 5.7" accounting for the rounded corners
• S9+: screen size is 6.2" in the full rectangle and 6.1"
Immersive Viewing

The 18.5:9 display ratio gives you a cinema-quality feeling. While the stereo speakers tuned by AKG and enhanced with Dolby Atmos offer pure, surround sound.
Enhanced Bezel and Rear Design
The iris scanner is hidden away within the upper bezel to highlight the Infinity Display.
The fingerprint sensor is ergonomically placed to let you unlock with one easy move and fit comfortably in your hand.
Performance
Performance
Stereo Speakers Tuned by AKG
1.4x more powerful than previous Galaxy phones. Hear the action crisper and louder on the stereo speakers tuned by AKG.
Multi-dimensional Sound by Dolby Atmos Technology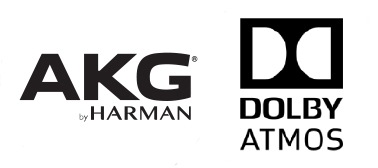 Dolby Atmos on mobile adapts from cinema sound experience then reproduce over built-in speakers and headphones to create
powerful, moving audio that seems to flow around you. This is a new dimension of audio that puts you at the center of a cinema-like experience. 
Water and Dust Resistance
Galaxy S9 and S9+ have an IP68 rating, meaning you don't have to stop texting or taking photos on account of rain.
IP68 rating. Based on test conditions for submersion in up to 1.5 meters of freshwater for up to 30 minutes. Rinse residue/dry if wet.

Need help? Contact Us for Support.
Phone Support
Call
Please get ready with model code, serial number and date of purchase. Call conversation is recorded for quality monitoring and/or training purposes for our continuous quality improvement.
For Mobile Devices
#GALAXY [dial #425299]
[Free access for all Networks]
(02) 8-422-2177 [Standard Landline]
Available 24/7
*For Toll Free numbers , just directly dial 1-800 followed by the network number.
** Standard Landline numbers have been updated to comply with the NTC ruling effective October 6, 2019
Face to Face Support
* For any printer related enquiries please visit HP website .
Contact Us