What is Air command on Samsung Galaxy Note8?
Last Update date :
Sep 21. 2020

What is Air command and how to use it?
With the Air command panel, you can quickly launch useful S Pen features and frequently used apps.
To open the Air command panel, detach the S Pen from the slot or hover the S Pen over the screen and press the S Pen button. You can also tap the Air command icon with the S Pen.
Drag upwards or downwards on the Air command panel and select a function or app you want.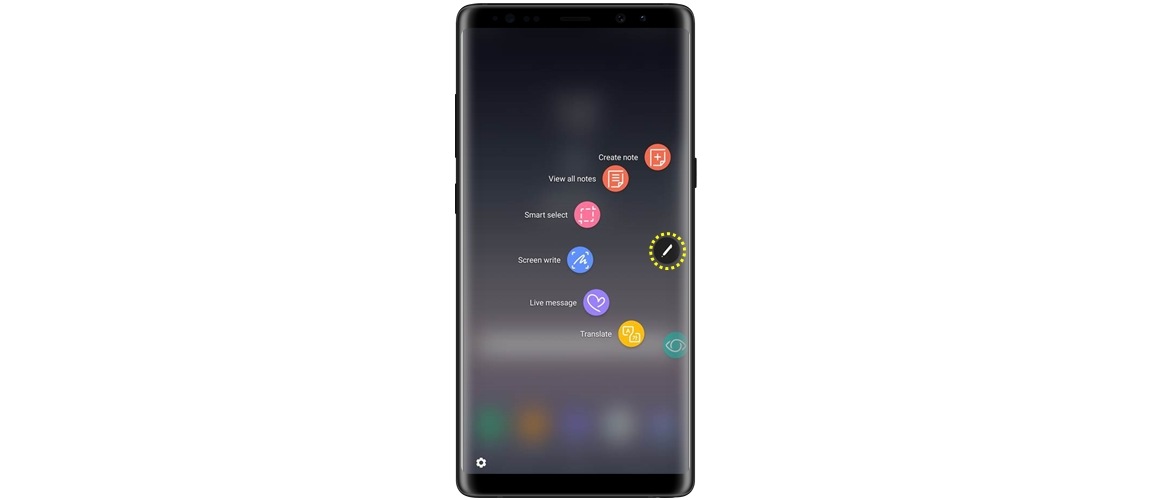 User can choose up to 10 items on newly revamped S Pen Air Command
New features of Air Command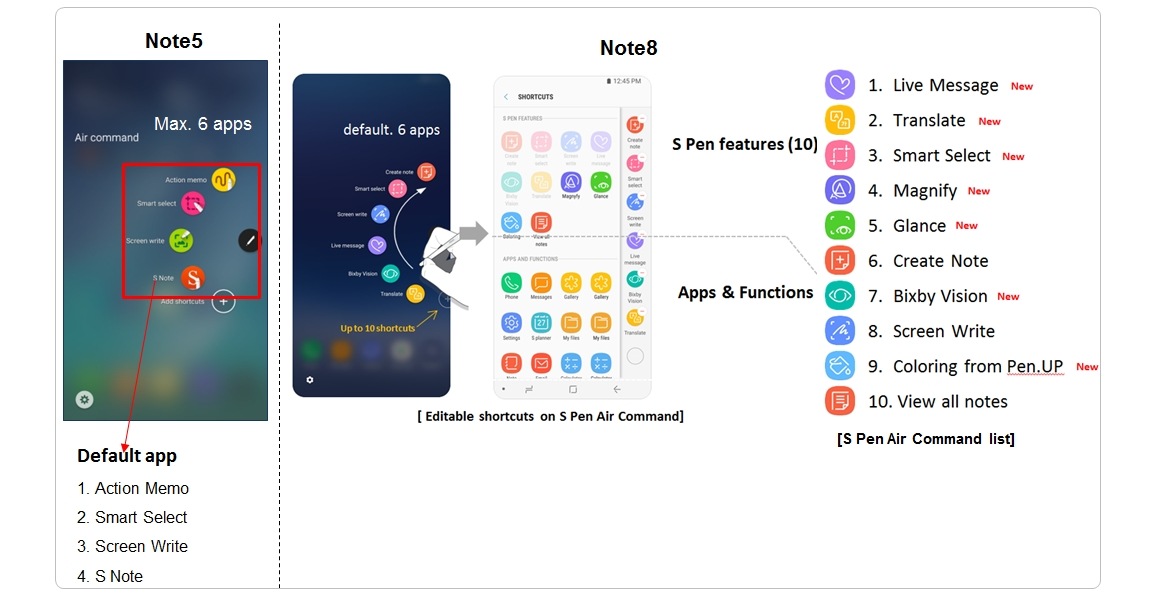 Live message
Instead of a text message, you can create and send a unique message by recording your actions while handwriting or drawing a live message and saving it as an animated file
Translate
Hover the S Pen over the text you want to translate. The units included in the text will also be converted.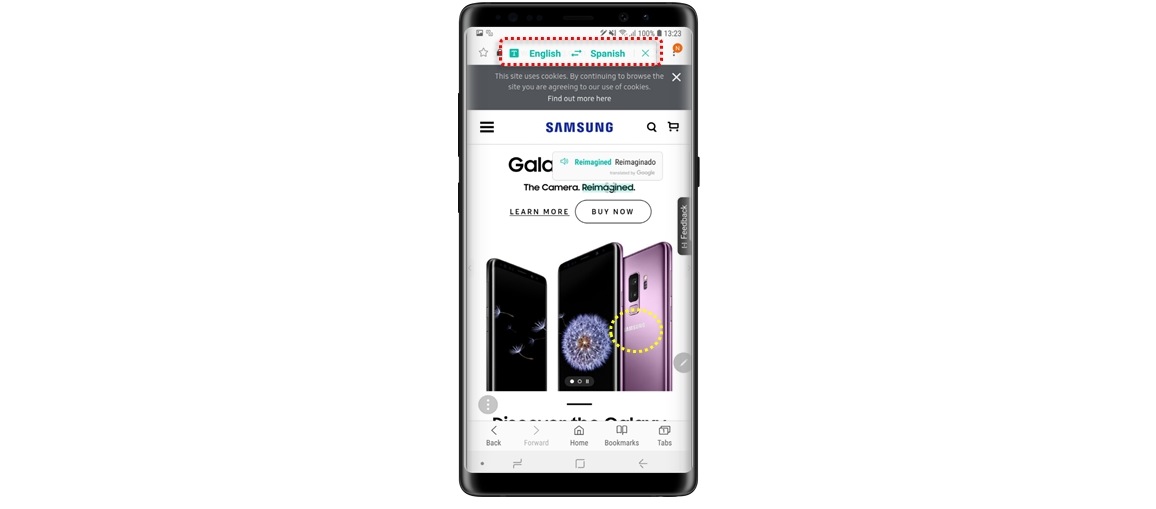 Smart Select
Smart select lets you select, clip and collect whatever grabs your interest so you can easily share it right away or at a later time to your friends or via social media.You can also select an area from a video and capture it as a GIF animation.
Use the S Pen to select an area and perform actions, such as sharing or saving.

Glance
Reduce an app to a thumbnail and hover the S Pen over the thumbnail to open the app in full screen view.
Bixby Vision
Use the Bixby Vision features to search for similar images, detect and translate text, and more.