What is Air command on Samsung Galaxy Note8
Last Update date :
Aug 12. 2022
Air command gives you access to signature S Pen features. You can access the Air command anytime you are using your phone by simply taking out the S Pen. Alternatively, the Air command can be activated by simply hovering the S Pen over the screen and then clicking the S Pen button.

Be sure to check if your device's software and related apps are updated with the latest version. Please check how to update your mobile device's software in the following order. 
Step 1. Go to Settings > Software update.
Step 2. Tap on Download and install.
Step 3. Follow the on-screen instructions. 
New features of Air Command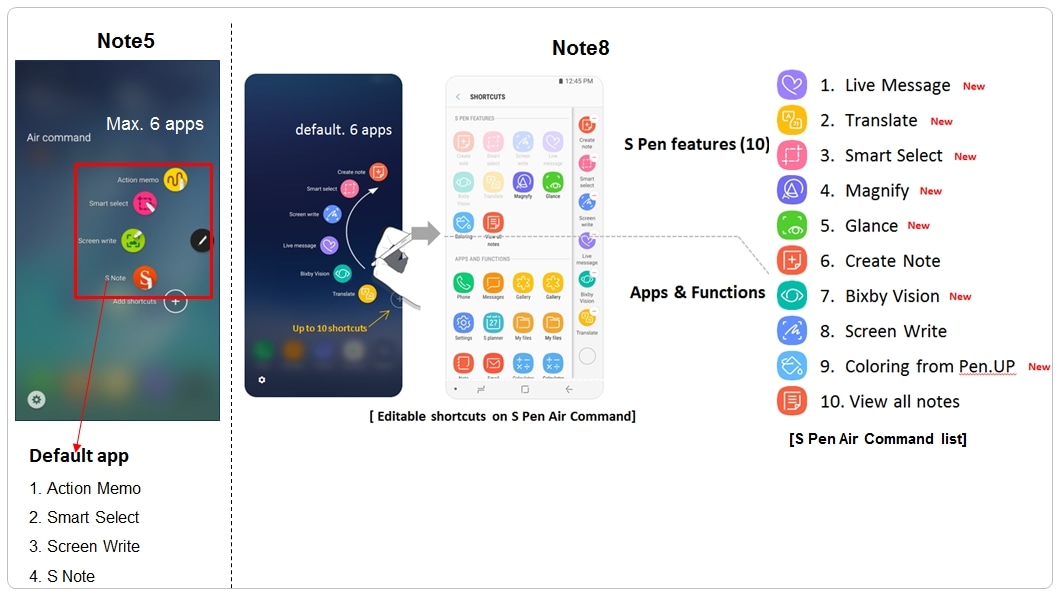 To see all of the Air command's features, pull your S Pen out of its slot. Hover it over the screen, and tap the floating Air command icon or press the Pen button on the side of the S Pen.
You can access the following features in the Air command menu:
Live message
Instead of a text message, you can create and send a unique message by recording your actions while handwriting or drawing a live message and saving it as an animated file.
Translate
Hover the S Pen over the text you want to translate. The units included in the text will also be converted.
Smart Select
Smart select lets you select, clip and collect whatever grabs your interest so you can easily share it right away or at a later time to your friends or via social media. You can also select an area from a video and capture it as a GIF animation.
Use the S Pen to select an area and perform actions, such as sharing or saving.
Glance
Reduce an app to a thumbnail and hover the S Pen over the thumbnail to open the app in full screen view.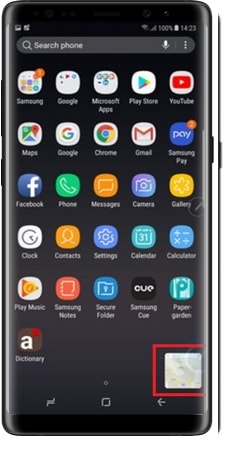 Bixby Vision
Use the Bixby Vision features to search for similar images, detect and translate text, and more.
Note: Device screenshots and menus may vary depending on the device model and software version.
We would love to know your feedback to help us improve. Please click the submit button to tell us what you think.
Please answer all questions.