What's the basic principle of iris scanning?
Last Update date :
Nov 11. 2020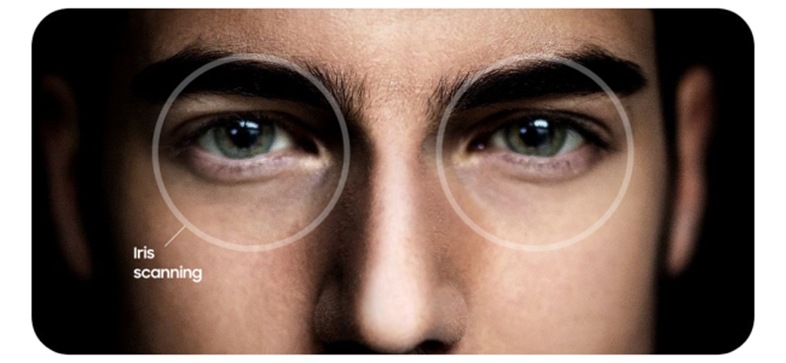 The iris recognition feature uses the unique characteristics of your irises, such as their shape and pattern, to strengthen the security of your device.
 
Your iris data can be used for various authentication purposes. After registering your irises, you can set the device to use your irises for the following features such as Screen lock, Web sign-in, Verify Samsung account, Secure Folder,
 
Samsung Pay (This feature may not be available depending on the region or service provider.)
1
Capturing the iris (with IR Camera)
2
Extract pattern of iris and convert into digital form
3
Capturing iris for authentication
4
Extract iris pattern and digitize
5
Compare it with registered one and authenticate
• If you use your iris as a screen lock method, your irises cannot be used to unlock the screen when turning on the device. To use the device, you must unlock the screen using a pattern, PIN, or password you set when registering the irises. Be careful not to forget your pattern, PIN, or password.
 
• If your irises are not recognized, unlock the device using the pattern, PIN, or password you set when registering the irises, and then re-register your irises. If your pattern, PIN, or password is forgotten, you will not be able to use the device if you do not reset it. Samsung is not responsible for any data loss or inconvenience caused by forgotten unlock codes.
We would love to know your feedback to help us improve. Please click the submit button to tell us what you think.
Please answer all questions.