How to connect Samsung Smart Remote
Last Update date :
Mar 24. 2022
The Smart Remote is designed to pair automatically to your TV,  but if you want to pair it to a different TV or need to re-pair it, you can manually pair your remote.
Pairing your remote
If the Smart Remote did not pair to the TV automatically and you already reset it, point it at the remote control sensor of the TV.
Press and hold the Return and Play/Pause buttons simultaneously. A message will appear on your TV screen showing the progress of the pairing process.

After a few seconds, an icon of a remote and battery will appear, this indicates the pairing process is complete and the Smart Remote is ready to use.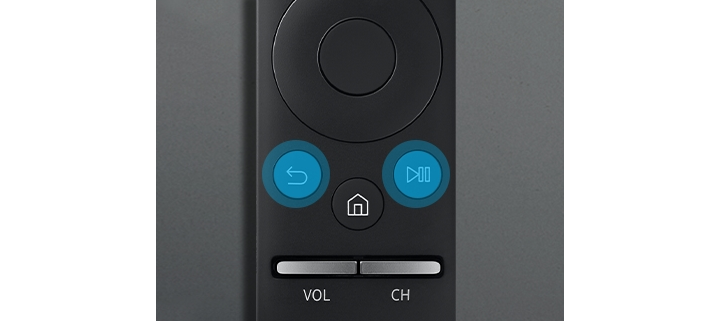 Note: The images, buttons, and functions of your Samsung Smart Remote may differ from the model. If your remote does not have the same buttons, you can check the user manual for steps specific to your model.
We would love to know your feedback to help us improve. Please click the submit button to tell us what you think.
Please answer all questions.