5 Blues Busters to Get
You Through Winter
Winter can be a drag, but beating the winter blues can be a breeze.
Winter brings many things: holidays, snowball fights, sledding and hot cocoa. It also brings shorter days and colder weather, driving us indoors and significantly reducing our exposure to sunlight. This sunlight deprivation can throw our natural cycles off balance, leading to what might feel like seasonal depression.

If you've ever felt like you weren't quite yourself in the winter, this could be why. But don't worry—with a few tips and strategies, you can set yourself up to beat the winter blues. Here are a few simple things you can do to thrive this season.
Get more sunlight
The winter blues can be caused by less exposure to daylight, so to start: get more sun!

Spending more time in sunlight can be as simple as finding a spot in your home that gets plenty of natural light and positioning yourself there for a few hours a day, at one long stretch or across two or three sessions. It doesn't matter what you're doing—working from home, picking up a hobby, or reading—as long as you're getting some sun.

Find your happy place
Getting more light into your indoor space is good, but improving the space itself is even better. Pick a room or a corner to make over by giving it a fresh coat of paint, filling it with big, leafy plants or hanging something new on the wall.

If you'd like to keep it more digital, adjust your lighting until you find a vibe that works for you. Replace your lights with colour-changing smart bulbs and use the Galaxy Z Fold3 5G to control luminescence and colours right from the palm of your hand.¹ ²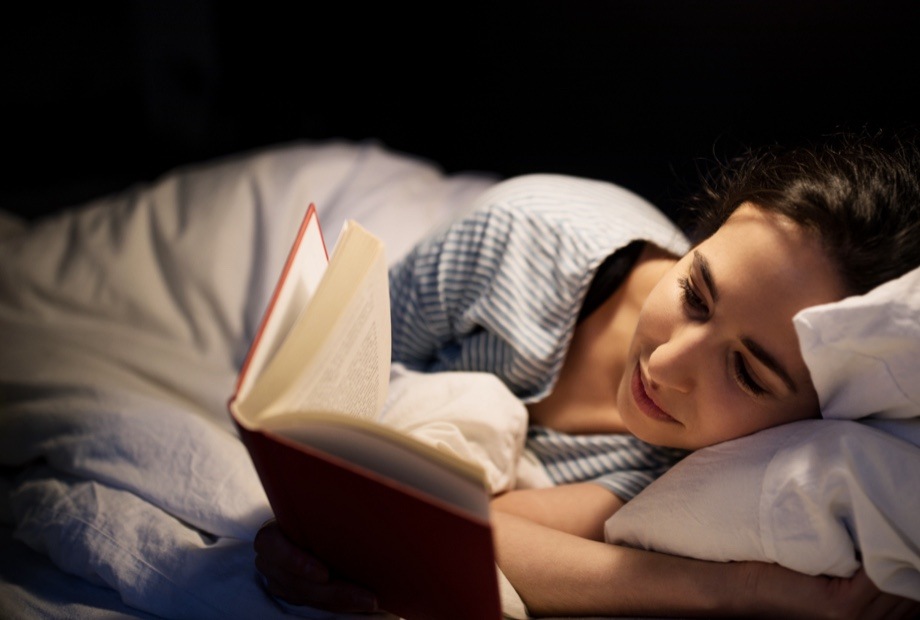 Holistic sleep tracking

Monitor more aspects of your sleep quality on a Galaxy watch than ever before with Galaxy Watch4.³ ⁴ ⁵
Build a good sleep routine
(and stick to it)
Exposure to sunlight can affect your circadian rhythm, which helps control your sleep. If your rhythm is off, you may not sleep as well, so stay ahead of it by creating—and protecting—a good sleep routine.

Your body craves and thrives on consistency. Focus on getting about eight hours of sleep a night and try turning in and waking up around the same time every day. Turn off personal electronics about an hour before bed and pick up a screenless wind-down activity like reading or journaling before sleep. Putting your Wireless Charger Trio in another room can reduce the temptation for a quick bedside scroll.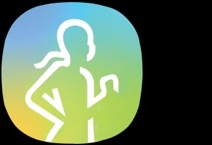 Stick together to stick to it
The Together feature on the Samsung Health app lets you join or create group fitness challenges with up to 19 people and track their progress.⁶
Use fitness to fight
the blues
Physical activity helps endorphins, the feel-good chemicals your body uses to fight sluggishness or sadness as the days get shorter. If you find yourself craving sugary snacks or alcohol, a jog, a yoga session or even 10 quick push-ups can give you the rush of positive vibes you need.

Keeping your physical activity up when it's so cold out can be tough, of course, so stay motivated by tracking your footsteps, body weight routines or dozens of other workouts with the Galaxy Watch4 and the Samsung Health app. You'll be surprised how many simple exercises you can fit into a regular day.
Start or rediscover
a hobby
Learning about and doing things we love is a great way to keep a positive mindset. This is true all year round, but especially during the winter. What's more, connecting with others is a great way to manage the winter blues, and many hobbies come preloaded with a whole community of folks to meet, learn from and talk to. For example, Penup, a digital art app on the Galaxy Z Fold3 5G, hosts monthly artistic challenges and has an active creative community to engage and share with.

You can also loop your friends in and start a new hobby via video chat online. Hands-free video calling on the Galaxy Z Flip3 5G with Galaxy Buds2 is a great way to see each other's faces while your hands are occupied sketching, knitting, gaming or baking.
¹SmartThings compatible smart bulbs are required. Visit SmartThings website (www.samsung.com/smartthings) for more information.
²To control other devices with Galaxy Z Fold3 5G, all devices must be registered with SmartThings. Samsung Account log-in and data network connection (Wi-Fi or data network) required
³The Advanced Sleep feature is for fitness and wellness purposes only and not intended for use in detection, diagnosis, treatment of any medical condition or disease.
⁴The measurements are for your personal reference only. Please consult a medical professional for advice.
⁵The Galaxy Watch4 must be paired with Android 8.0+ and in close proximity on a stable surface to use sleep monitoring function.
⁶Samsung Account log-in and data network connection (Wi-Fi or data network) required.
Stock up for the long haul
Here's the gear you need to get through the long, cold months.
*S Pen Fold Edition sold separately and is only compatible with Galaxy Z Fold3 5G.