How to Keep Your Phone Hygienic
Keeping yourself, your belongings and environment clean protects you and your loved ones against potential risks.
Mobiles are essential devices that we touch at least 50 times a day. We take them everywhere we go and use them for endless purposes – whether we are working from home, or out to stock up on daily essentials. This leaves them extremely exposed to dirt and germs – most of that aren't even visible to our naked eyes. Here are a few tips to keep your mobile devices clean and hygienic:

Wipe It
Wherever you are, bacteria and germs can easily breed on the body of your mobile. Use a microfiber cloth with an alcohol-based cleaner or disinfectant wipes to carefully clean your mobile phone throughout the day. It's preferable to have these cleaning tools at work, and at home so you can refresh your mobile constantly.

Make sure you unplug your phone while performing all cleaning operations and never wash your phone with materials such as water, soap, vinegar, or detergent. Don't forget to clean your phone case too.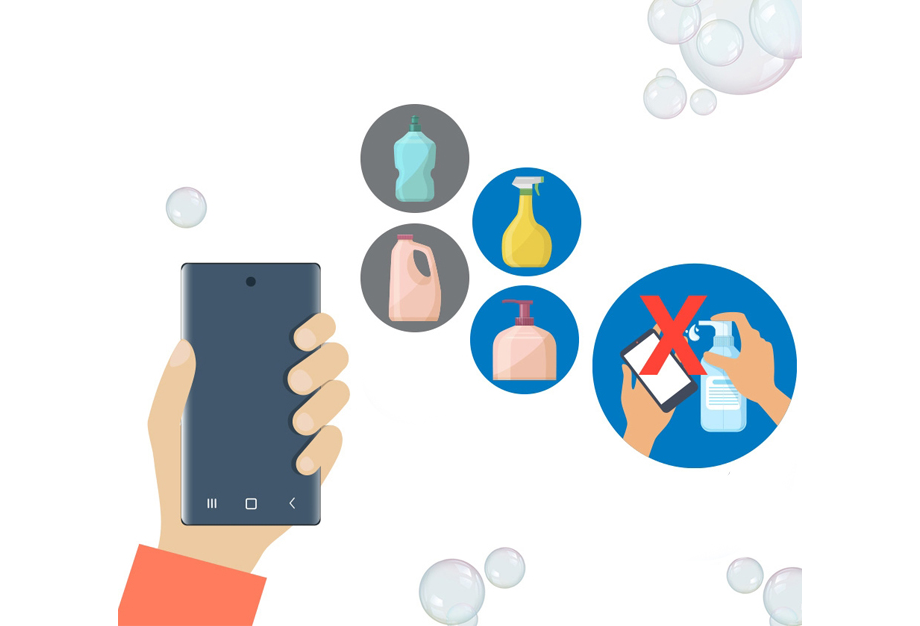 Sanitize It
Though most of our Samsung Stores and Service Centers are closed to ensure your safety, we're providing free Galaxy Sanitizing Service at remaining opened service points when you pass by. If you need a repair done for your Galaxy phones and tablets, you can schedule it via our #StayHome Pick-up and Delivery Service, and we'll sanitize them for you too.

Your Galaxy devices will be cleaned by our UV-C light sanitizers, with germicidal ultraviolet light that kills most common household germs.
Leave it
To most of us, having our phone in hand is almost second nature. Our device might end up in unsanitary places such as toilets, in turn collecting harmful microbes and bacteria on your phone's body. These dangerous pathogens could easily transfer from your phone to your hands and face, causing potential harm to your health. We recommend to leave your phone in your pocket and off any surfaces in public, and only use it after washing your hands with soap and water.