Knowing more about HomeSync Lite on Samsung Windows 8 PC
Last Update date :
Jul 13. 2022
Please note: HomeSync Lite allows users to use their PC as a home server. Users can use their PC as a personal cloud, giving them the security that their content is stored safely
1
Ensure that the Samsung Link App is installed on both a Samsung PC and Samsung Smartphone before installing HomeSync Lite

• Installing HomeSync Lite on the Samsung ATIV PC
The HomeSync Lite software program comes with the Samsung ATIV PC. If this isn't the case, use SW Update to install HomeSync Lite on the Samsung ATIV PC

• Installing Samsung Link on Samsung Smartphones
Download Samsung Link from Play Store, and install it on the smartphone
Let's start HomeSync Lite
1
Launch HomeSync Lite on the Samsung ATIV PC
2
Provide your Samsung Account information, and log in. If you are not a registered user, simply click Create a new account, and follow the onscreen instructions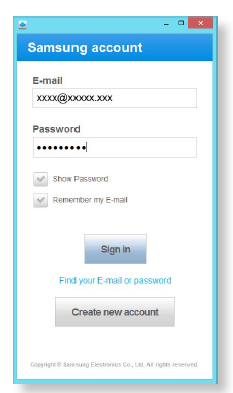 3
On the Smartphone, provide the same account information that you registered to PC HomeSync Lite under Settings > Account > Add new account
4
Run Samsung Link on the Smartphone
5
The Smartphone will be added to PC HomeSync Lite > Settings > Device management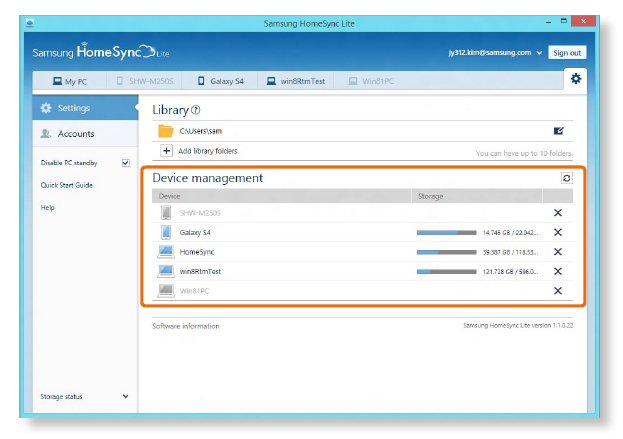 6
Choose the device you want to access remotely, then the available contents appear on the list. You can also play the photos or videos saved on the PC, or upload/download the PC content to/from the smartphone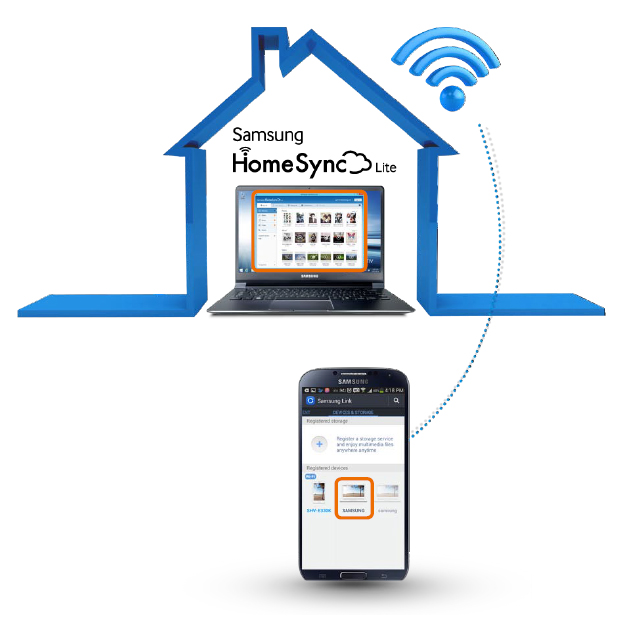 Please answer all questions.