What's a moment to a woman?
We all have the same 86,400 seconds in a day, yet to a woman each and every one of those seconds is as much a decisive moment as it is a defining moment. See six women in their moment of decision.

Try. To understand.
A pause is not measured in seconds. It is measured in moments. Especially by women who turn every split second into an ocean of eternity. To navigate life through the multiple roles they play as mothers, wives, daughters, sisters, and BFFs. Often, two to three roles at one go and sometimes, all at once. Because they know that the one decision they make could be motivation, determination and inspiration to another woman. Samsung believes in empowering women in their decision-making every day. Because while we may never fully know a woman's struggles, we do all we can to try and understand.

Here's how you can enjoy 15% off* HERA products:
Purchase one of the following Samsung Galaxy 5G-capable devices from authorised retailers:

Galaxy Z Flip 5G
Galaxy Z Fold2 5G
Galaxy Note20 Ultra 5G
Galaxy Note20 5G
Galaxy S20 FE 5G
Galaxy S20 Ultra 5G
Galaxy Tab S7+ 5G
Launch Samsung Members app and click on the HERA promotion banner.

Next, follow the instructions to redeem your discount voucher.

To unlock the offer, customers will need to join our mailing list.
Visit the HERA flagship boutique at ION Orchard. Flash the voucher on your Samsung Members app to enjoy the offer, with minimum spend of $120.

Voucher terms and conditions apply.
Your Moment of Decision.
Whether you are a corporate woman, a family woman or your own woman, there is a 5G-capable Samsung device that can ease, enhance and elevate your decision-packed day. Take a moment to review. Then decide on the device that's right for you.

Galaxy Note20 | 20 Ultra 5G
For the woman who pushes herself at work and at play, there is one phone that is all about performance.
Galaxy Tab S7+ 5G
Your deserve your own movie-quality screen that can also double up as the ideal edutainment companion.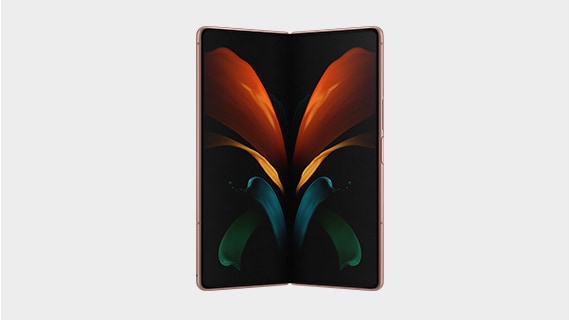 Galaxy Z Fold2 5G
Multi-tasking when you're moving up the corporate ladder is easier with double the screen that allows for 3 apps to run concurrently.

Galaxy Z Flip 5G
Stylish. Compact. Clutch and shorts-friendly, it's the phone you need to start a conversation, hands-free.
Samsung Galaxy Z Flip 5G, Z Fold2 5G, Note20 Ultra 5G, Note20 5G, S20 FE 5G, S20 Ultra 5G and Tab S7+ 5G are 5G-capable and can be used to access 5G network in Singapore. SIM card upgrade and/or software update may be required. Data subscription fees apply. Images are for illustrative purposes only.
Detailed disclaimers apply in respect of product features.
*Terms and Conditions of 15% off HERA products
This promotion is open to all customers who have purchased a Galaxy Z Flip 5G, Z Fold2 5G, Note20 Ultra 5G, Note20 5G, S20 FE 5G, S20 Ultra 5G or Tab S7+ 5G, and registered for Samsung Members and installed the same on their devices.
To qualify for this promotion, you must redeem the voucher within the promotion period of 11 November 2020 to 3 January 2021, while stocks last.
Customers are required to join the Samsung mailing list to redeem the voucher.
The voucher entitles you to 15% off HERA products with a minimum spend of $120 on HERA products at the HERA ION Orchard Boutique (ION Orchard, B2-37).
To use the voucher, show the counter staff the promo code on the voucher.
The voucher is for single use only and cannot be used in conjunction with other promotions, discounts, vouchers and offers.
The voucher shall not be resold, redistributed or remarketed.
The voucher is non-transferrable and cannot be exchanged for cash.
No refund will be provided for any unused voucher. Expired vouchers cannot be re-issued or refunded.
Samsung Asia Pte. Ltd. And/or AmorePacific Singapore Pte. Ltd. reserve(s) the rights to amend these terms and conditions without prior notice.