Seamless way
to shop smarter
Pick up your online order at the nearest Samsung Experience Store*
Access expanded assortment beyond a single store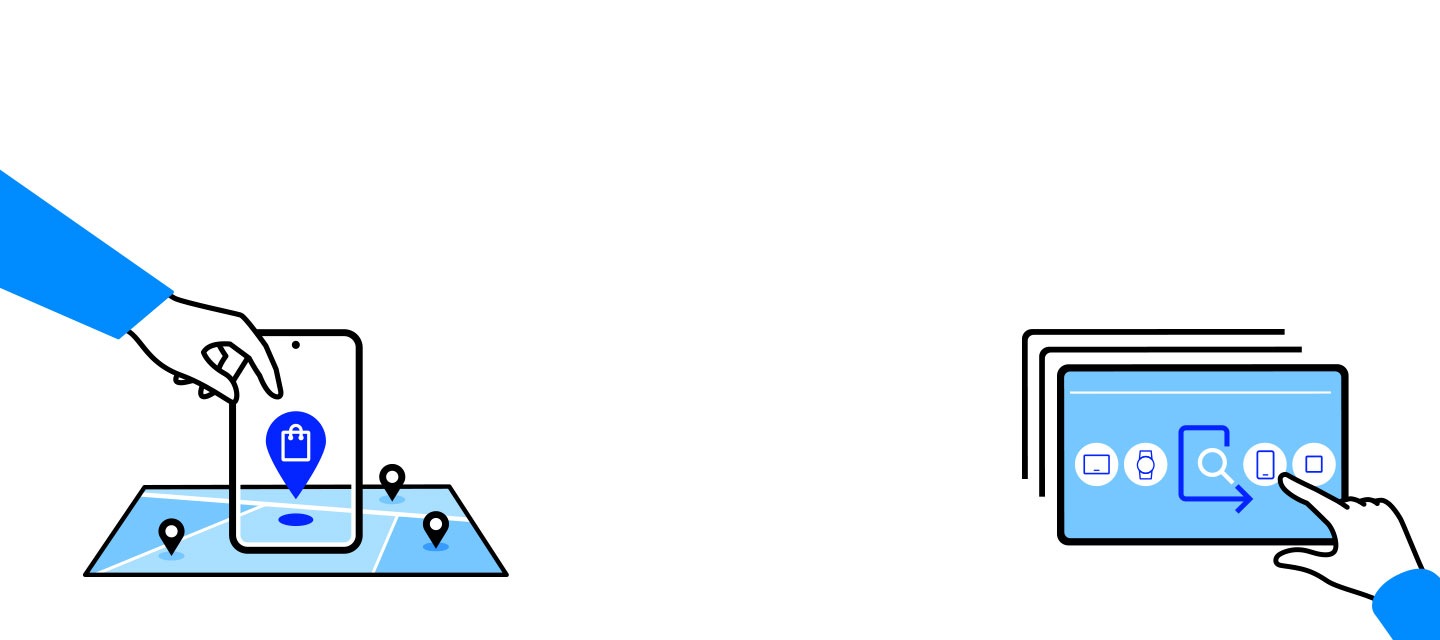 Get ready to embark on a new journey with your Galaxy!
Pick up your order from your nearest Samsung Experience Store* to
receive service support and experience all the Galaxy accessories
* Available in selected locations
We have it all ready for you
Quick Setup

Activate your device instantly with Quick
Setup and embark on your Galaxy journey

Smart Switch

Seamlessly transfer your content to
your new Galaxy on the spot

Tips & Tricks

Learn how to use your Galaxy like a
pro with our 10 min tutorials
Frequently Asked Questions
When can I pick up my order?
You will receive an email when your items are ready for pick up from the store.
What do I need to pick up my order?
Bring your 'Order confirmation' email with order identification code on your phone. We request you to bring a government issued identity card to the store so as to validate your first name and last name on the order.

*Include 3rd party pickup regulation upon local policy.
How long will the store hold my reserved items?
Orders made online and scheduled for in-store pick up will be held at the store for 2 days. If you have not picked up your orders by the end of the 2 days, you will be automatically refunded.
Can I cancel my order?
Scheduled store pickup orders can be cancelled within 48 hours from order confirmation for full refund.
Can I return items bought through In-store pickup?
Return procedure:
1. Pack the product and accessories together with the accompanying documents in the original condition.
2. Contact the store that you chose to receive the product. To request a return.
3. The company reserves the right to inspect the product before accepting the return item. Once the item is verified, we will process the refund to your credit card or account to your original payment method.
Can't find what you are looking for?
You can now browse through a huge selection of Samsung products online
from Samsung Experience Stores* and have them shipped out to you
* Available in selected locations
Enjoy the flexibility of online
Bigger product selection

Enjoy the endless opportunities
of online products

Hassle-free order

Get end-to-end order assistance from
our skilled staff members

Delivery to desired location

Easily have your Galaxy shipped to
any location convenient to you