See the bigger picture
Have the confidence to go big and surround yourself with an epic viewing experience. From spectacular picture quality to compatible designs, there are more reasons than ever to buy a 75"" or above TV. See why so many others have gone big and never looked back.
Bigger screen, bigger experience
Expand your view and your viewing experience with a 75 inch + TV.
The shopper's choice is to go big
People want larger TVs.
A resounding 8 out of 10 consumers made the switch to a bigger screen.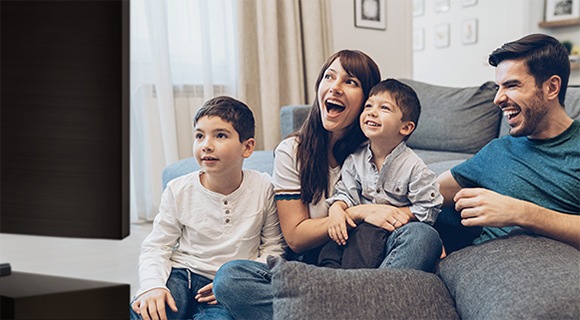 No one regrets going big.
What's more? 98% of consumers who bought a 75 inch+ TV said they are highly satisfied with their purchase.
* The above contents are based on research conducted by Samsung and IA Collaborative.
Why Samsung TV?
Trust Samsung to create exceptional innovations that enhance the Super Big experience.
True 8K Resolution
Immerse yourself in QLED's 8K screen and dive into another world. Packed with an incredible 33 million pixels, it's a new visual experience that gives you a taste of true realism up close.
* Available only in QLED 8K series.
AI Upscaling
See upscaled images in 8K/4K quality with Samsung QLED's unique AI-powered machine learning process. No matter how big the QLED TV, see all the stunning details clearly thanks to the optimised upscaling solution that Samsung provides.
* Available only in QLED series.
* Viewing experience may vary according to types of content and format. 'AI Upscaling' may not apply to PC connection, and certain conditions of Game Mode.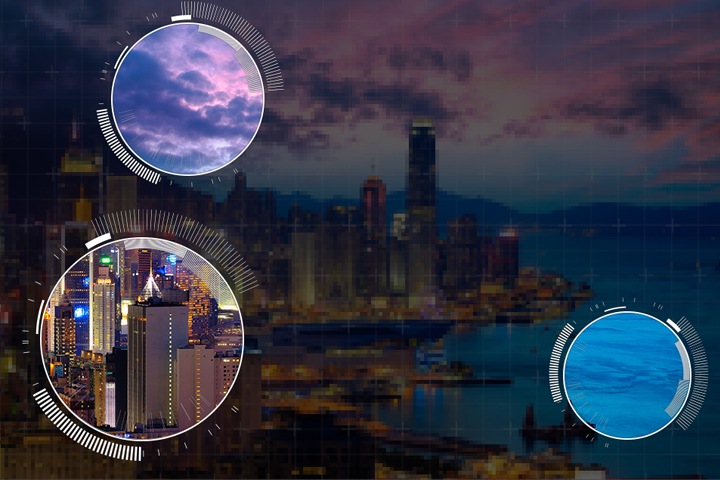 Game Mode
Run your games on a bigger screen with optimal graphical settings and still have clear and uninterrupted lines of sight. With advanced features like lower input lag and Dynamic Black Equalizer, you will always have full control of your games.
* Available only in models from RU8000 series or higher.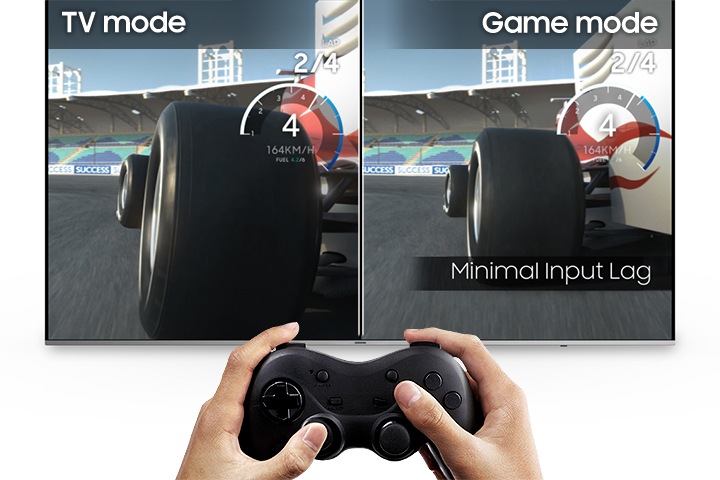 Ambient Mode
Your 75 inch+ TV transforms your space even when it's off. It will be a part of the décor when using Ambient Mode to show off decorative art, family photos or useful information. Change your TV to fit your space with no high costs.
* Available in QLED models only.
* Service specifications vary by region and model.
Why upgrade your screen size?
Still on the fence about a 75 inc + TV? Hold open your arms. Better viewing experience any time you turn on the screen. So, calm your nerves and enter into new worlds of entertainment by going big.
Bigger is better anywhere
See how 75 inch+ TVs enhance your home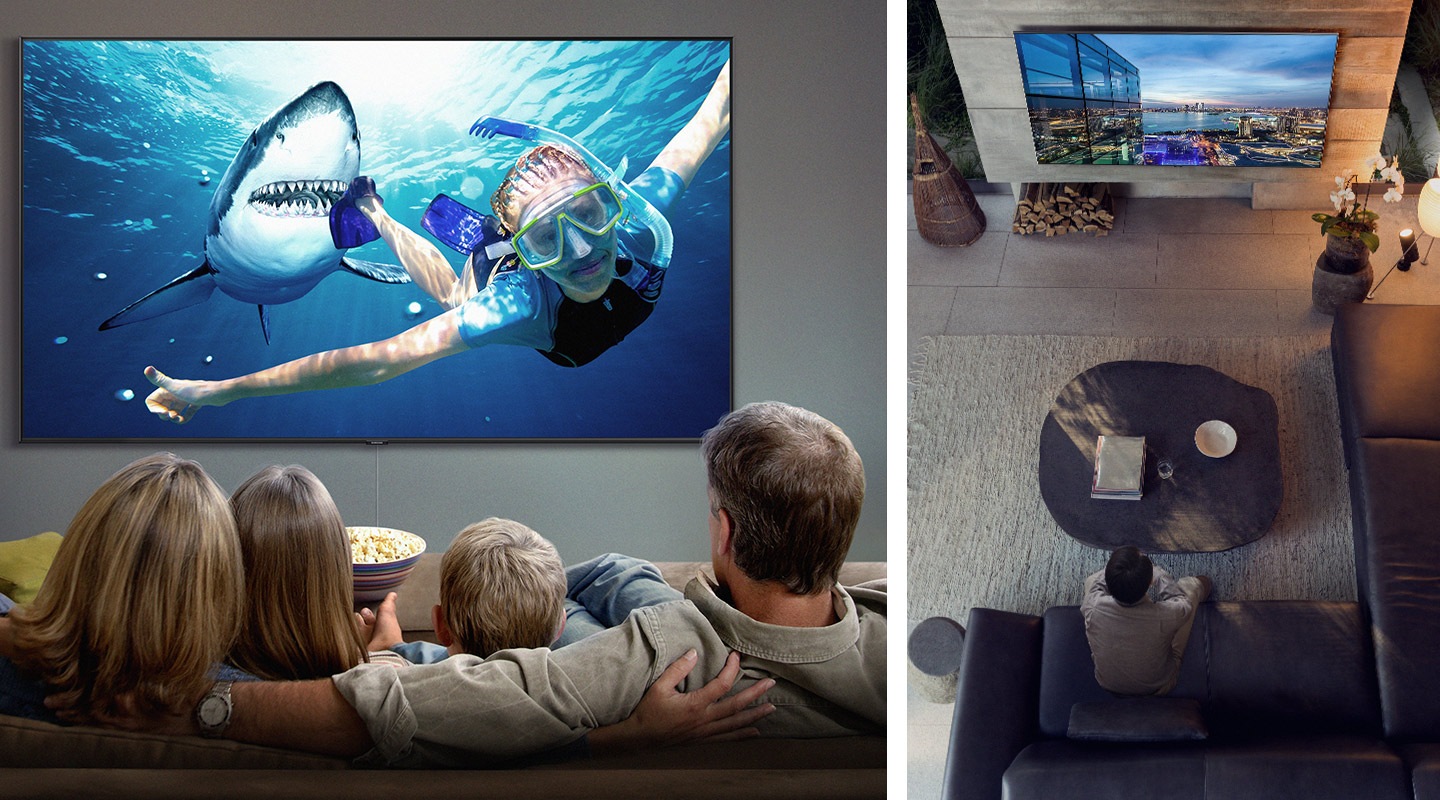 Explore the 75 inch+ range
* Product design and specifications may vary by region.
* The content within the screen are simulated images and are for demonstration purposes only.
* GUI(Graphic User Interface), design, features and specifications subject to change without notice.