Seven Ways to Nurture
and Inspire Creativity
Techniques to get the inspiration flowing again
We often think of creative genius as a mystical and innate human gift rather than a learned skill. But some of society's greatest innovators will tell you that strong focus, hard work and meaningful habits are the backbone of big ideas. For all the 'aha' moments that come to us seemingly at random, there are those that come from taking the time to nurturing the imagination. If you work in a creative industry, need new ideas for your side hustle or simply want to spark something fresh, these tips and tricks can help inspire all kinds of creative thinking.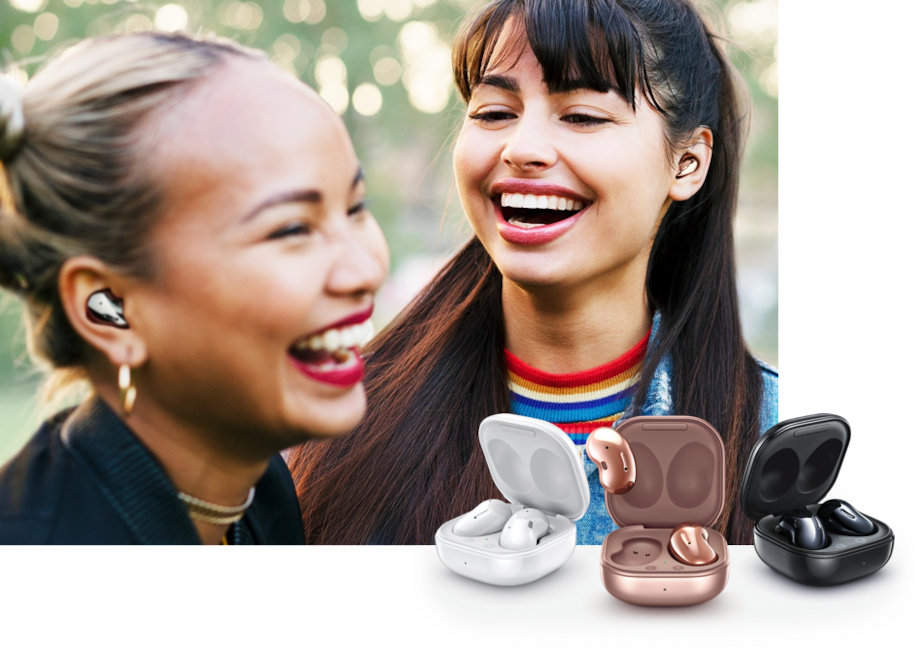 Step outside
Many creative people find their best ideas come away from the workplace. If you are based in an office, you might find those 'eureka moments' emerge more easily when you step away from your desk and out into the world. When experiencing a creative block, try putting in your Galaxy Buds and lining up your favourite tracks, then get outside in the fresh air. If you find yourself experiencing a creative block, escaping for a refreshing walk is a great way to refresh the mind. Exposing yourself to nature's elements and soaking up scenic views can be a soothing remedy for mental exhaustion.
Make a creative corner
If you're working from home and want to stimulate your imagination, designing a space solely for this purpose can be hugely beneficial. British children's author Roald Dahl – whose creative mind delivered so many much-loved characters – built a hut at the bottom of his garden for writing his magical novels. He filled this intensely personal space with favourite photographs and curious objects, making his own private world. Similarly, poet Dylan Thomas wrote in a shed overlooking the Taff Estuary at his home in Wales. Even if space is limited, creating a comfortable creative corner is a great way to kick-start the artistic process.
Add a splash of colour
Could the colour of the walls could be the culprit when it comes to creative blocks? Many psychological studies support the idea that colour can have a big impact on mood, with blue and green considered particularly good shades to support creative thinking. Blue is deemed calming and promotes communication and efficiency. As one of the world's most abundant colours, green reminds us of nature. It's thought to foster pure and open mental processing, helping us tackle creative tasks with ease. If decorating is out of the question, try wearing clothing in these hues when working on a creative project.

Try an improv exercise
In the world of theatre, improvisation classes require you to think on your feet. Their purpose is to encourage open thinking and novel ideas, with the central rule that you must never reject an idea. You have to accept and build upon it, no matter how outlandish. As you might expect, this can work to unblock stumped minds too. Try applying this concept to collaborative creative projects. Grab a few colleagues or friends and host a simple improv exercise – in person, or over Zoom or Microsoft Teams – to generate brilliance. Start by suggesting a word or showing an image, and encourage your team to share their associations.
Take inspiration from outside sources
If you find your creative spark has gone out, you might find consciously absorbing the creative output of other people can help reignite the fire. Whatever field you specialise in, try to read widely, watch inspirational documentaries and visit art galleries whenever you can. Try attending a creative talk, as listening to people speak about personal ideas and projects can set your own cogs in motion. This can be as simple as watching a TED Talk or YouTube tutorial. Watching a visually stunning film can be a worthwhile distraction too, helping you feel fired up about your own work.
Always have a pen on hand
Writing, sketching, daydreaming and doodling by hand has a positive influence on creativity. Pens transport us to unexpected places, as handwriting increases neural activity in the brain. Horror writer extraordinaire Stephen King was a huge fan of physically putting pen to paper, reportedly writing the entire length of some of his novels in longhand. Even if you're out and about, jotting down ideas – or full pages of text – with the Galaxy Note20's S Pen is a great way to spark creativity. If you find yourself onto something, Samsung Notes syncs seamlessly across devices, so you can refine your musings at home later.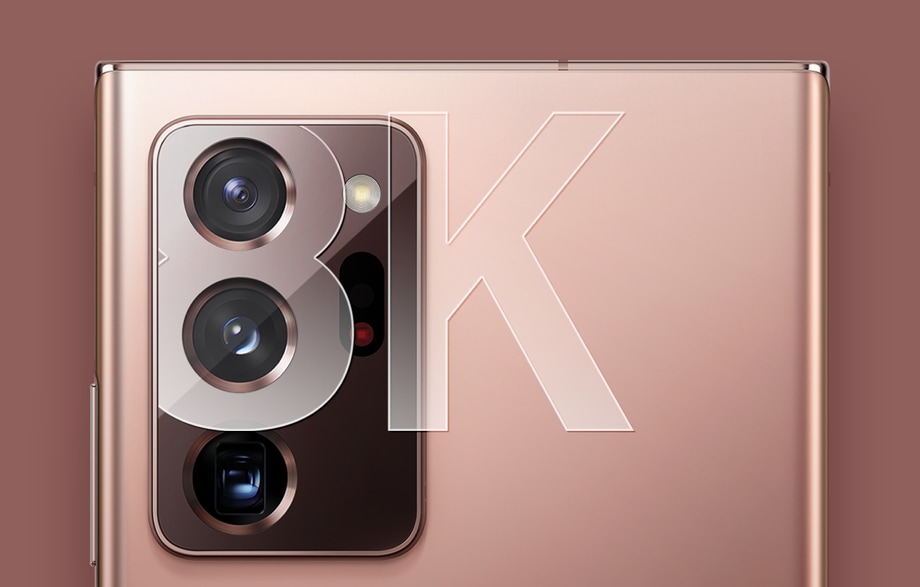 Remove practical barriers
Sparking creativity is often about having the right tools to hand and removing practical barriers. For filmmakers looking to up their game, the Galaxy Note20 has a three-lens island, pro-grade 8K camera and editing suite, offering the ultimate all-in-one video creation experience. When it comes to sharing authentic content on social networks, this smartphone is a great tool for creating standout content. Film vertically in crystal-clear 8K and use the S Pen to add eye-catching effects. With a creative suite in your back pocket, it's easier than ever to be creative on the go.
Ready to get creative?
Here's everything you need.
Galaxy Note 20 | 20 Ultra 5G