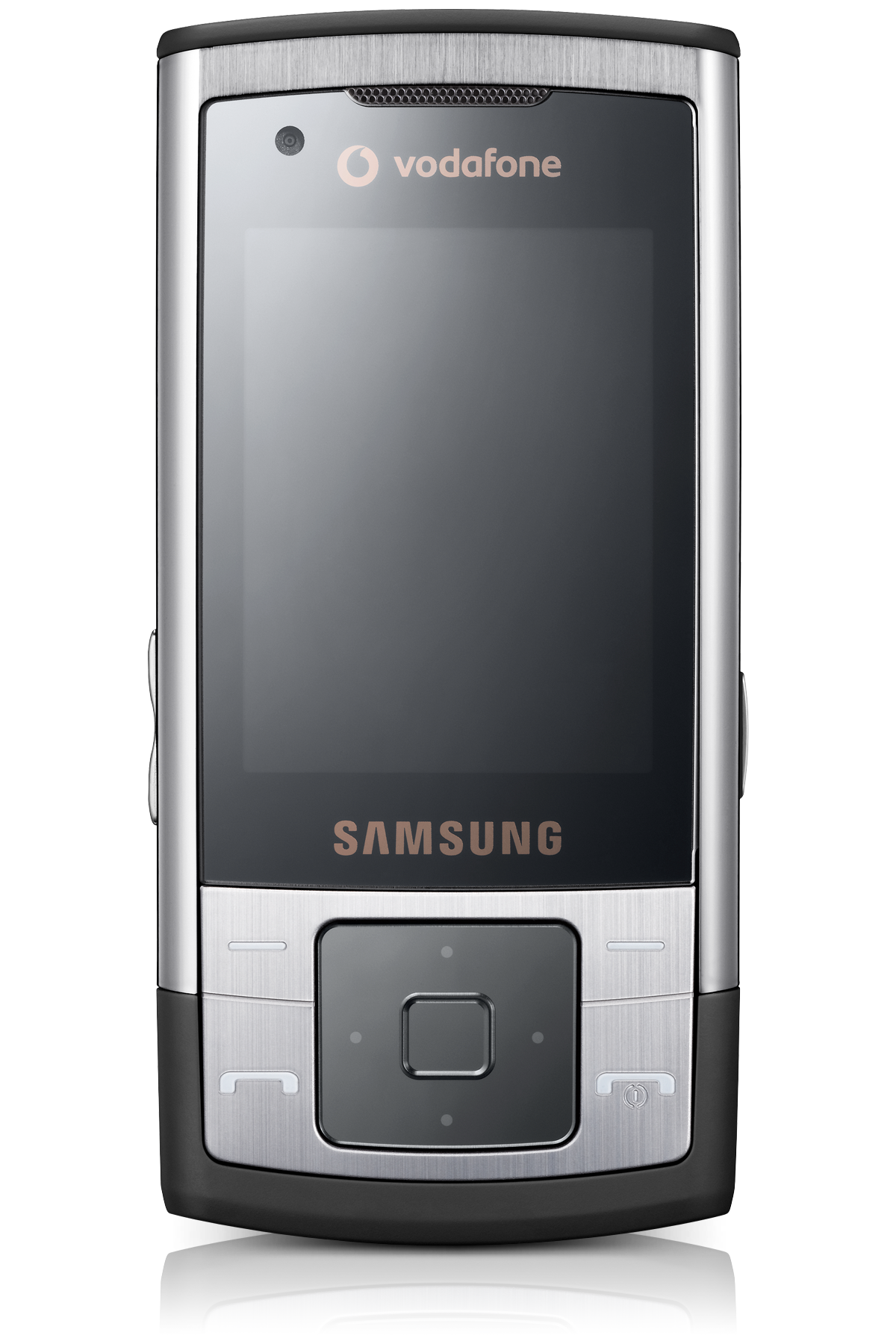 Samsung L810
SGH-L810MSVVD2
Sorry! This product is no longer available
genuine metal body with brushed hairline

- Stylish and elegant design
- Genuine brushed metal body gives off a premium look.
- Easy to grip and comfortable to hold due to ergonomic and portable size.
- Long stroke slider adds important menu keys right above the keypad, making communication tasks simpler.
- Glossy keypad looks and feel great; easy to slide fingers over keys when calling or text messaging.
HSDPA 3.6Mbps
- Enjoy speeds as fast as 3.6Mbps.
- Download large files quickly or stream video for instant playback.
- Hold video conversations easily with other 3G / HSDPA mobile users.

3MP camera auto focus
- 3 Megapixel Camera takes high quality photographs.
- Auto Focus helps you focus your pictures, extremely helpful when taking action shots.
- 3X Digital Zoom lets you zoom in on your subject for more detailed photos.
- Also records high quality QCIF video footage microSD stores all your photographs and video.

full music feature
- Plays MP3 / AAC / AAC+ / e-AAC+ / WMA audio files.
- Music Library support (meta data) lets you organise your files easily, especially when transferring files from your computer.
- Windows Media Player compatible (MTP, WMDRM) for a seamless experience.
- Plenty of room for your music with microSD.
- Also tunes into Stereo FM radio for the latest music and information around the clock.
*Available capacity varies and storage is less due to phone software

Battery time is based on our own laboratory measurements, and may vary depending on factors such as device settings, usage patterns and operating conditions.