How do I clean the debris filter in my front loading Samsung washing machine?
Cleaning the debris filter on your front loading washing machine
Please note that some machines (older than 2009 or top loading machines) may not have this kind of debris filter.
1
Unplug the washing machine from the electrical outlet before cleaning the filter. Do not disassemble the debris filter while the machine is running as hot water may flow out.
2
Place a large bowl near the filter and put a towel down to protect the floor (there may be more water than you expect).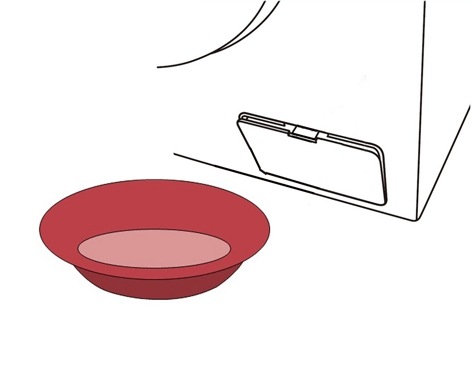 3
Open the filter cover(A) by using a coin or key.
4
Take one end of the emergency draining tube (B) out.
5
Open the emergency drain cap (C) by pulling it. Allow all the water to flow into a bowl. Note: hold the cap at the end of the emergency draining tube (B) and slowly pull it out. Note: you may need to drain several bowlfuls of water.
6
Prepare a dry cloth.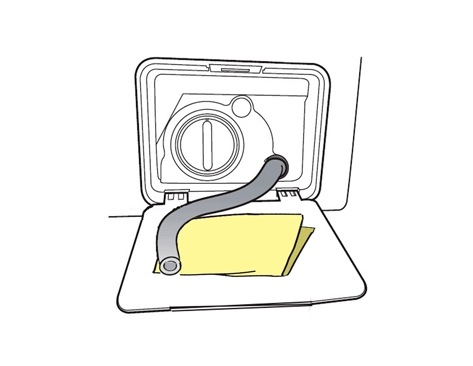 7
Unscrew the debris filter cap (D) by turning it to the left.
8
Wash any dirt or other material from the debris filter. Make sure the drain pump propeller behind the debris filter is not blocked.
9
Replace the debris filter cap tightly.
10
Reinsert the emergency drain cap and the drain tube.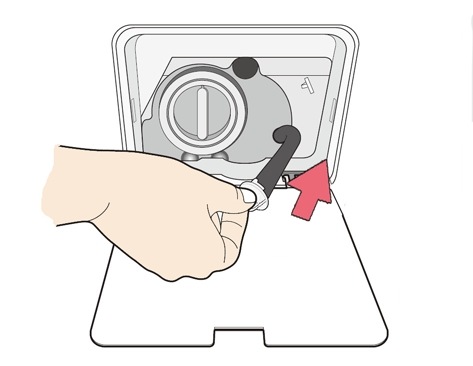 11
Make sure to replace the debris filter and emergency drain cap after cleaning it. If they are not reinserted properly your washing machine may leak or otherwise malfunction.
12
Close the filter cover.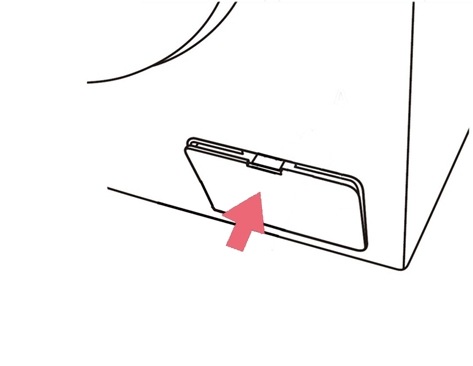 Not finding what you're looking for? We're here to help.
Call
0818 717100General Support
Smartphone support | Mon-Sun | 9am to 6pm
All product support | Temporarily suspended

0818 302 016Samsung Shop
For new and existing orders | 9am - 5pm, 5 days a week
0124 75161B2B Support
For business support
8am - 6pm, Mon - Fri
Calls to 0818 numbers are a National Call number.
These are subject to call charges which vary by network and are subject to change.
Calls maybe recorded for training and quality purposes.
For information on how we collect and use your details, please refer to our Privacy policy
* For any printer related enquiries please visit the HP website.
Contact Us