How to update a Samsung TV via USB
You can download a software update for your Samsung TV from the Samsung Support website. Follow the below steps to find out how.
Find out your TV's model number
1
Press the Home button on your remote control.
Please note: Depending on the type of remote control you have, you may need to press "Menu" or "Settings" instead.

2
Use the left and right buttons on your remote to navigate to "Settings".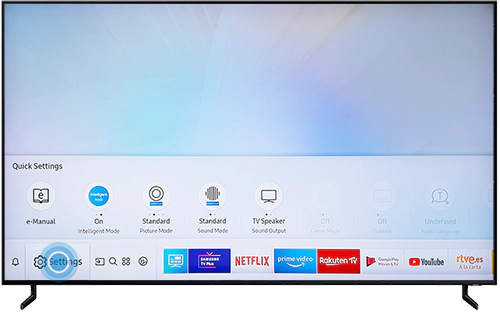 3
Select "Support".
4
Select "Contact Samsung" or "About This TV".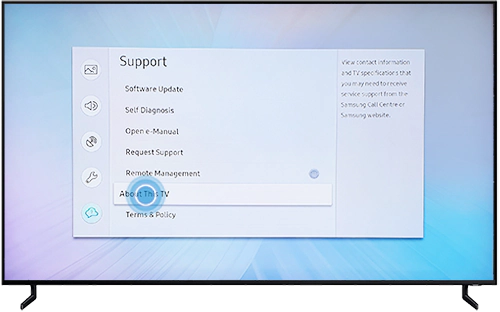 5
Your TV's Model Code and Software Version will be displayed on screen. Make a note of the Model Code and currently installed Software Version.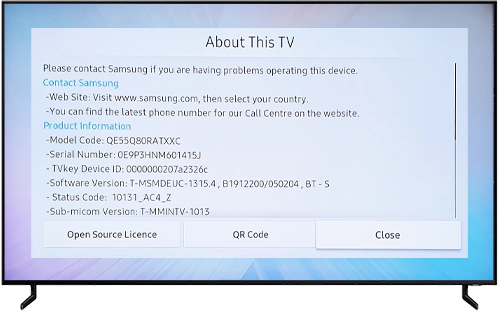 Search for your TV on the Samsung Support website
Using a Windows computer, laptop or Mac:
2
Enter your TV's model number in the search box (e.g. UE40F8000).
3
When you start typing, the website will prompt you with the UK variant of your TV. Select the correct model number.
Please note: All UK model codes end in XXU.
Download the software update file
1
Scroll down to the "Downloads" section to find the software update file and a Firmware Update user manual.
2
Compare the available download version with the currently installed version.

3
Click to download the files.
4
Follow the steps described in the Firmware Update User Manual to update the software on your TV.
Please answer all questions.