TV
Curved Screen
Immersive viewing experience
Immersive
experience
Not all Curved TV's are the same. Samsung Curved TV's deliver deeper, wider and clearer picture quality for a captivating viewing experience. The curved screen surrounds you while Samsung's unique Auto Depth Enhancer adds layers of contrast to the background, midground, foreground and objects to give even further depth of image. The Curved screen offers a wider field of view bringing the corners closer to you providing a clearer view with ultimate levels of detail. Optimal screen curvature means the curve radius is customised by screen size allowing you to lose yourself completely in the immersive viewing experience.
Optimising contrast levels for objects in image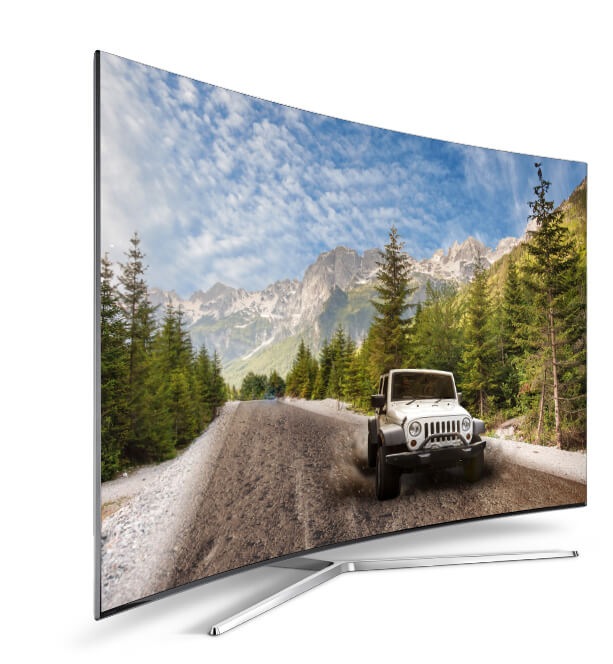 Curved design
Stunning pictures aside, the Samsung Curved TV is designed to be soft in its approach, drawing all eyes toward its exquisitely shaped form. Depending on the size of the screen Samsung uses different curved radiuses for a tailored approach to picture quality This optimal curvature places the Samsung TV in a league of its own.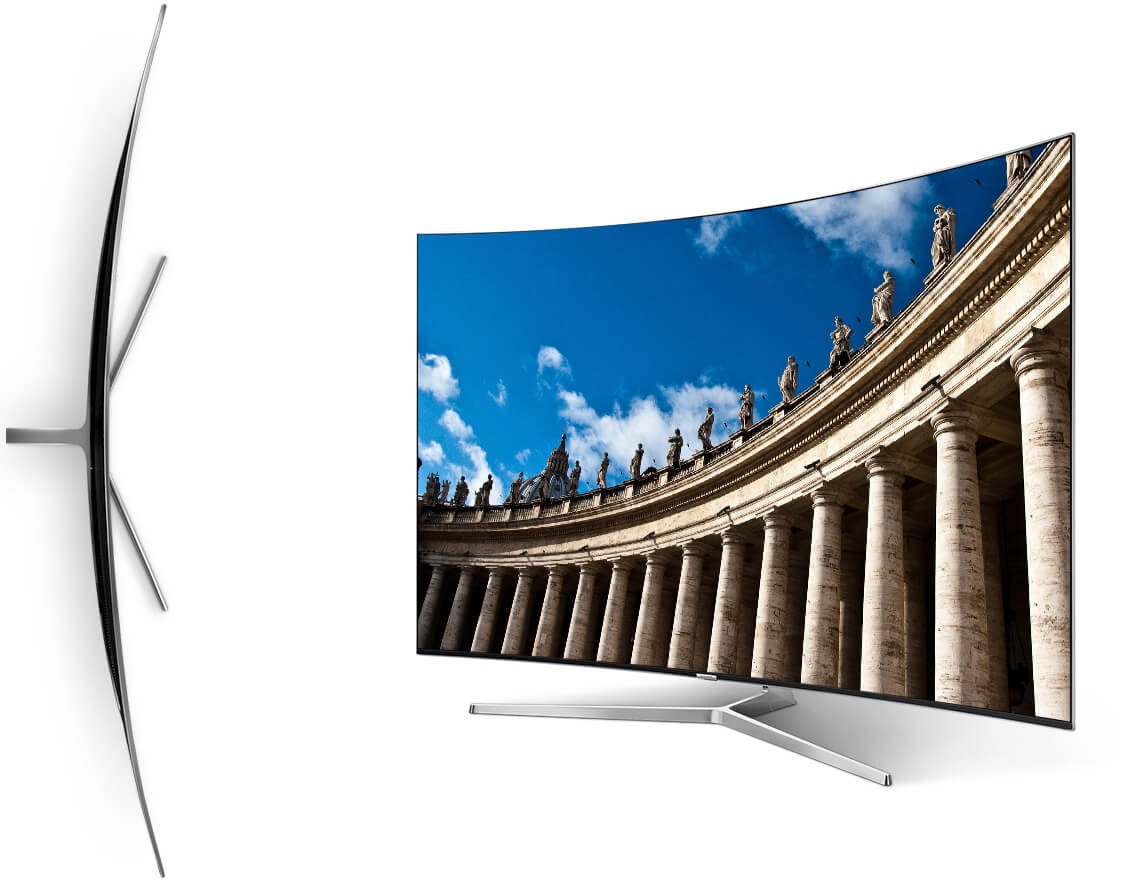 Less eye strain
The Samsung TV's curved design takes into account the fact that most people spend a lot of time in front of a screen, day in day out, and actually relieves eyes by reducing potential fatigue that may come from prolonged viewing sessions. With a curved TV screen, your eyes are afforded a uniform viewing distance that equalizes the distance from eye to screen over one's entire field of vision. The result is good news for your eyes with more comfortable viewing compared to a flat screen.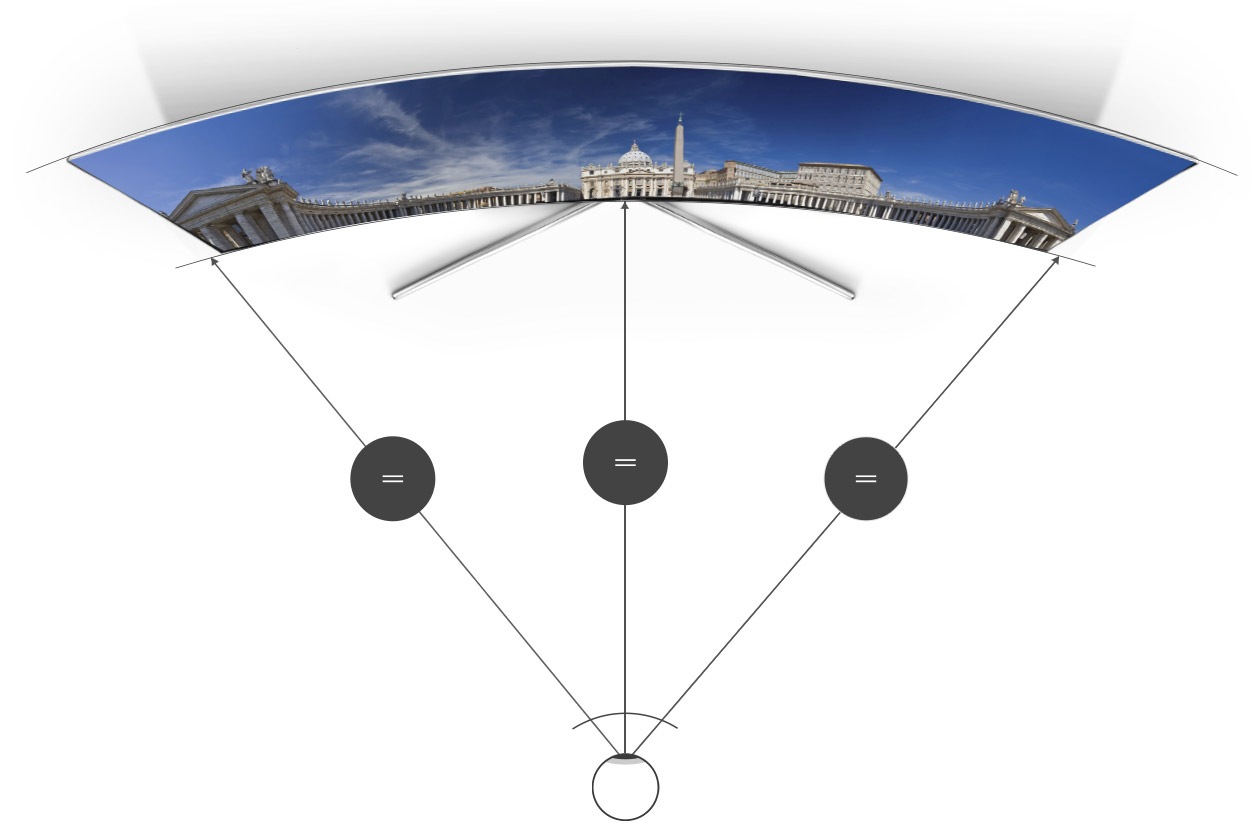 Uniform viewing distance
from any angle