TV
Smartest TVs on the Planet
3 Clicks to your favourite content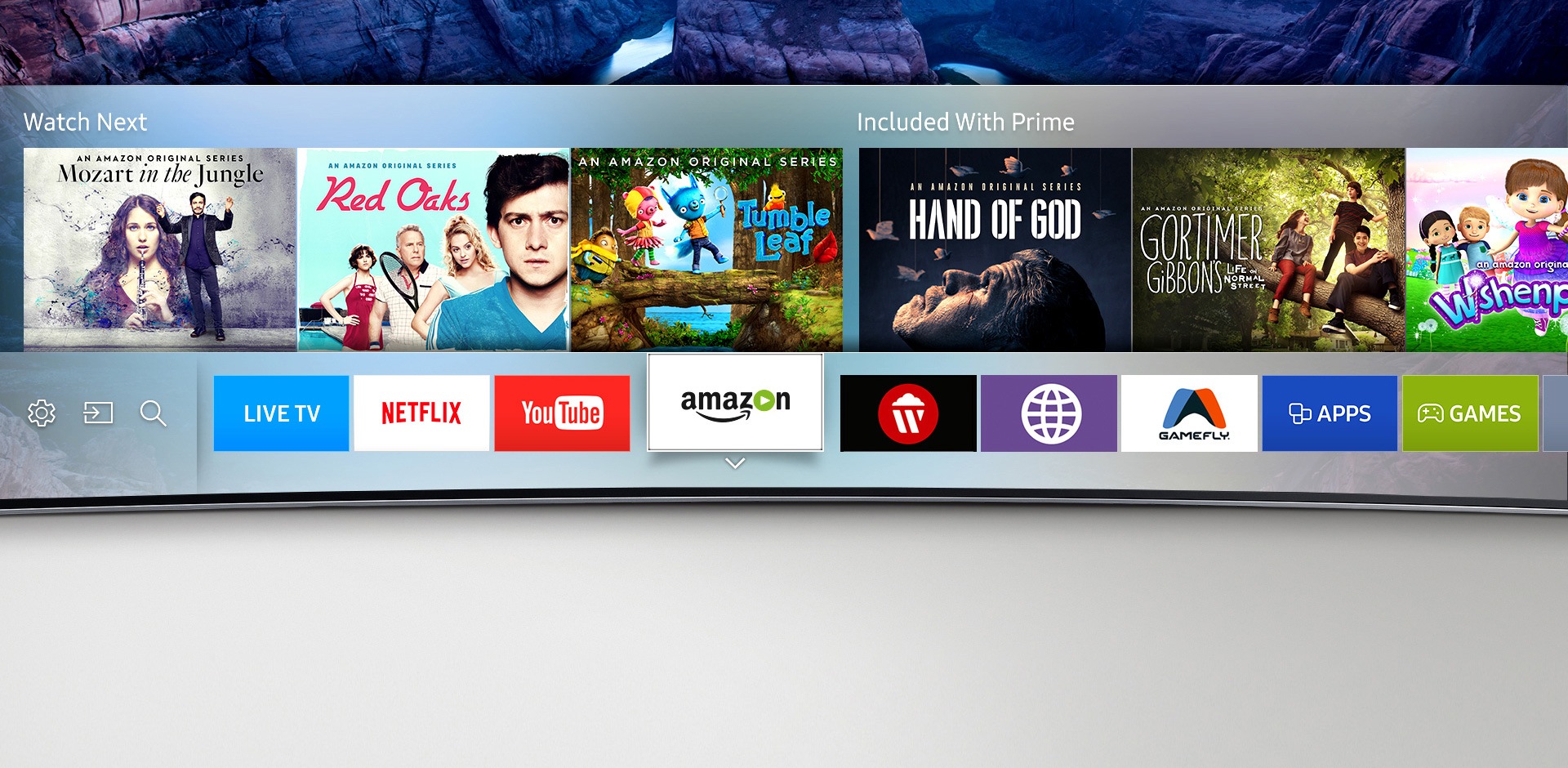 Smart Hub
Does your TV seamlessly blend a variety of content sources? Introducing the smartest TV on the planet. Quickly access the content you want to watch from a variety of input sources on the Smart Hub home screen. Watch your favourite TV shows using the TV guide, switch to binge on UHD box sets through Netflix, Amazon Instant Video* or catch up with shows you have missed through our variety of Catch Up content partners – all of this is possible without interrupting what you are currently watching and all from the Smart Hub home screen. Just 3 clicks to your favourite content**
Auto Detection
You feel like playing a game and plug in your game console. But you don't know whether it's HDMI1 or 2. You can't wait to watch a Blu-ray movie. But you're stuck trying to figure out which HDMI the player is. With our Smart TVs, you don't even have to think about it. When a device is connected via HDMI, the Samsung Smart TV automatically detects the device and lets you know what it is with instantly recognisable icons and names. No remote setup required, it's automatic.
One Remote Control
You can now access and control your devices through voice recognition with our Premium Smart Remote which recognises the set top box, games console or alternative external device you have connected to your TV*
*Auto Source Recognition and controlling function may not be supported by certain devices connected to Samsung Smart TV.
*This function requires Internet access and may not be available in all languages or areas.
*Auto Detection and Samsung One Remote Control functions are compatible with 2016 Samsung Smart TV models KU6500 and above.

Click for list do compatible devices
Devices
Brand
MSO / Model
Game
Sony
PlayStation 3
PlayStation 4
Microsoft
XBOX One
XBOX 360
OTT
Apple TV
Apple TV 1
Apple TV 2
Apple TV 3
Apple TV 4
Amazon
Amazon Fire TV
Amazon Fire TV 2
Roku
Roku 3
Roku 4
Google
Nexus Player
BD
(devices that supports HDMI-CEC from)
Samsung, LG, Panasonic, Philips, Sony, etc.
HTS
(devices that supports CEC from)
Samsung, LG, Panasonic, Philips, Sony, etc.
Set-top Box
BSkyB
DSI8215WDR
Hdsky-XEU
HDskyDIR
TDS850NB
Virgin
CT8620
BT
DTR-T4000
TalkTalk
DN360T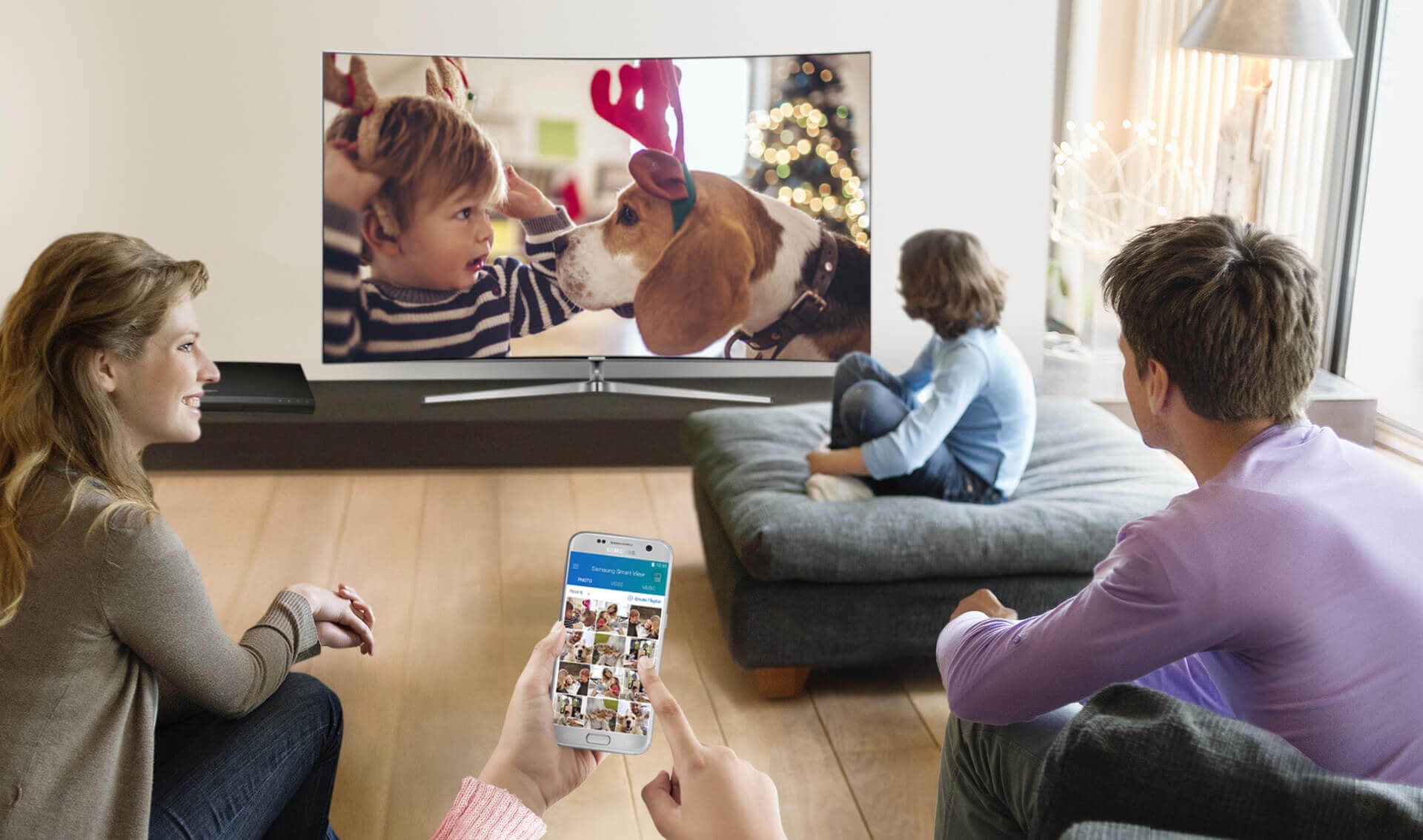 Smart View
Connect & Share photos and videos and continue watching content from a variety of content partners including Netflix and Amazon Instant Video directly from your phone to your TV, whether this is an iOS or Android device, with a single press of a button.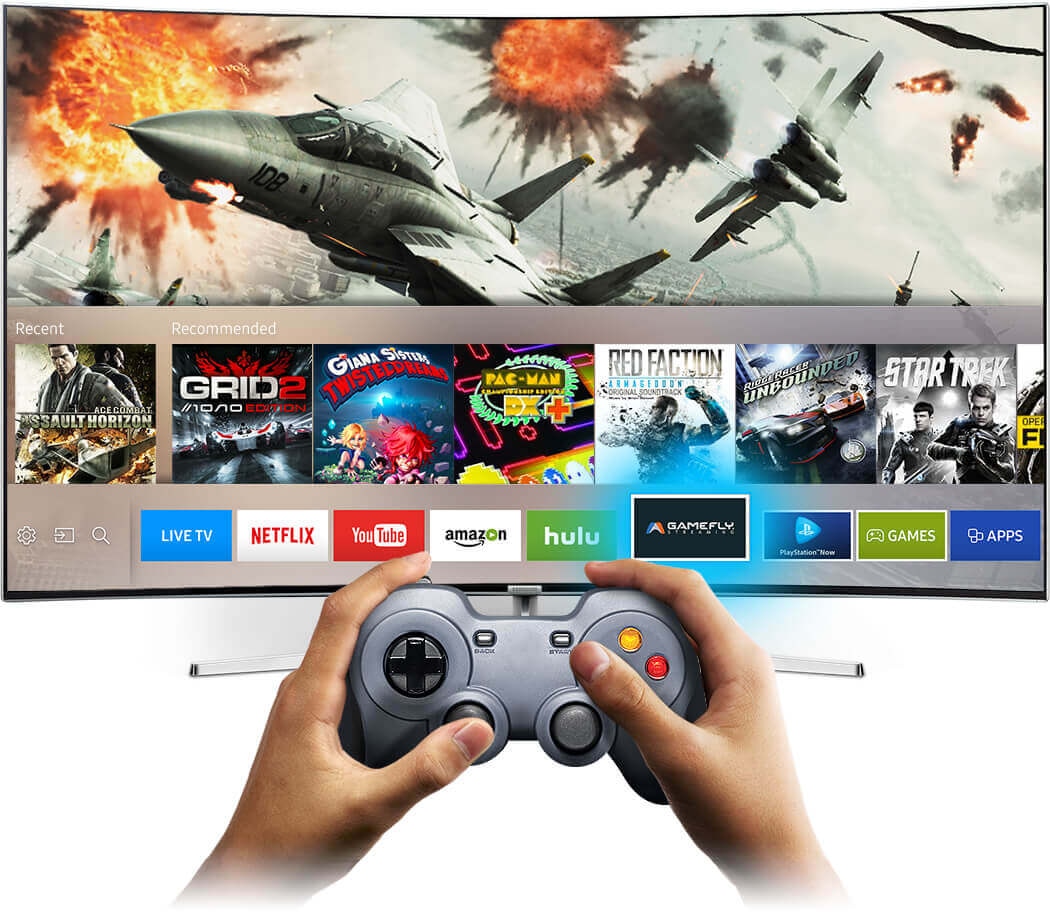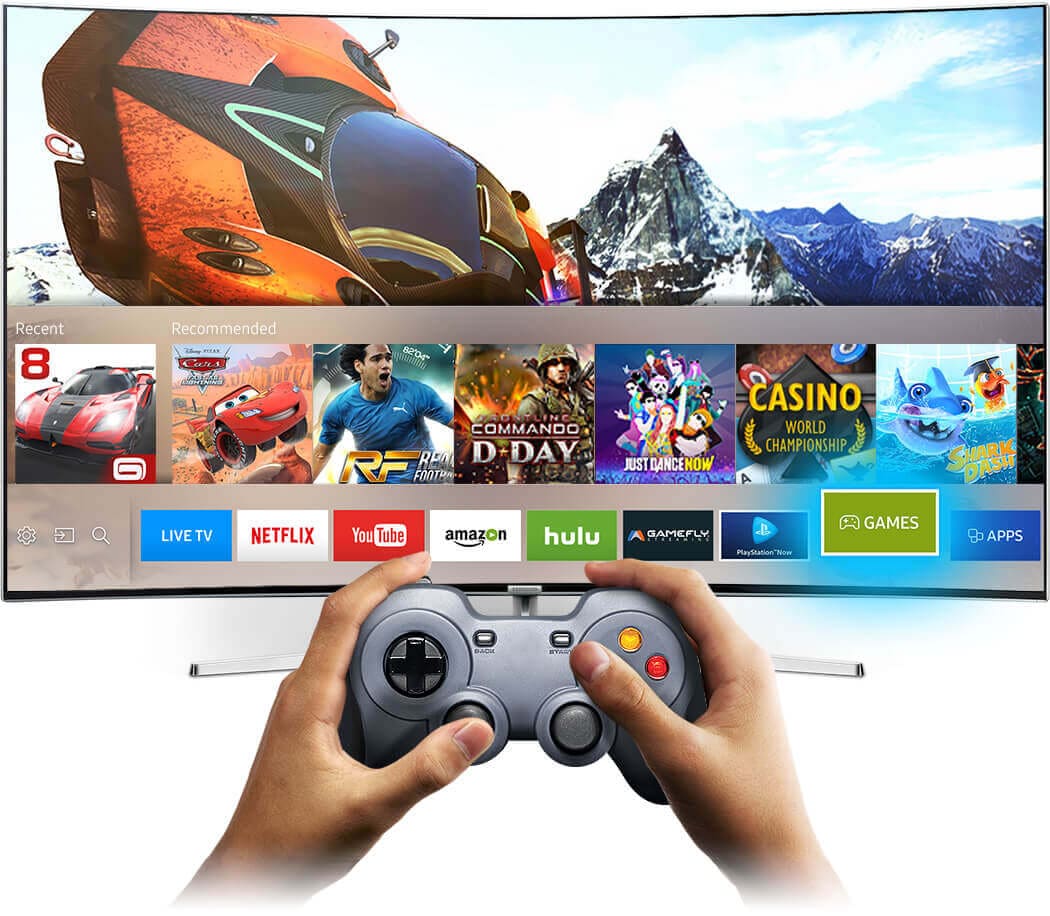 Games
Does your TV open up the world of console-less video gaming? Who needs a games console when you can access a wealth of video games in the cloud straight from your TV. Access a huge array of games without the need to invest in a console, play alongside your favourite stars and race against the best racing drivers directly through your TV.
*Games function requires Internet access and Game controller, sold separately.
*Certain applications and services may not be available in all regions and may not be available on certain models. Please check the model specifications for details.
*Performance may vary according to home network environment.
* NETFLIX STREAMING MEMBERSHIP AND INTERNET CONNECTION REQUIRED
* Marvel's Daredevil, Marvel's Jessica Jones ⓒ 2016 MARVEL & ABC Studios