Ensure clean and fresh air for your loved ones with Samsung Air Purifiers. The latest technology breakthrough of 3-Step Purification Systems helps to give pure air, fast and wide.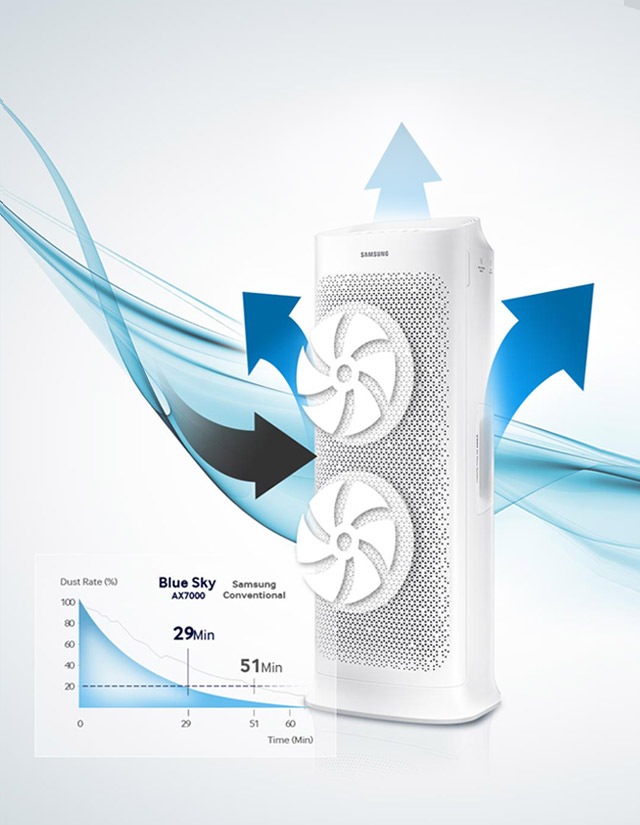 Pure air, fast and wide
The Front Air Inflow easily draws in air and Dual Power Fans, with 3 step filtration systems, powerfully purify and distribute clean air with its 3 Way Air Flow. It heads to purify large living rooms faster.*
* Tested on AX70J7000WT/SC. Compared with Samsung conventional model AC-505CMAGA. Performance may vary depending on the actual usage environment. ** 773 CADR ㎥/h based on testing by China household appliances detection
Reduce up to 99% of PM2.5 pollutant particles
Keeps air outstandingly pure with 3 step filtration systems. It removes up to 99.9% of ultrafine dust** and harmful gases,*** and eliminates up to 99.7% of harmful allergens.****
** Tested on AX70J7000WT/SC in KIMM (Korea Institute of Machinery & Materials) for 0.02㎛, 0.1㎛ and PM2.5 *** Tested on AX70J7000WT/SC in KIMM (Korea Institute of Machinery & Materials) for ammonia, acetaldehyde and acetic acid. Also tested in China household electric appliance research institute for formaldehyde, TVOCs and benzene. **** Tested in Kitasato Environmental Science Centre (Japan) & Yonsei Univ.(Korea)/Korea test lab (FITI/KEMTI) and Japan test lab (ITEA).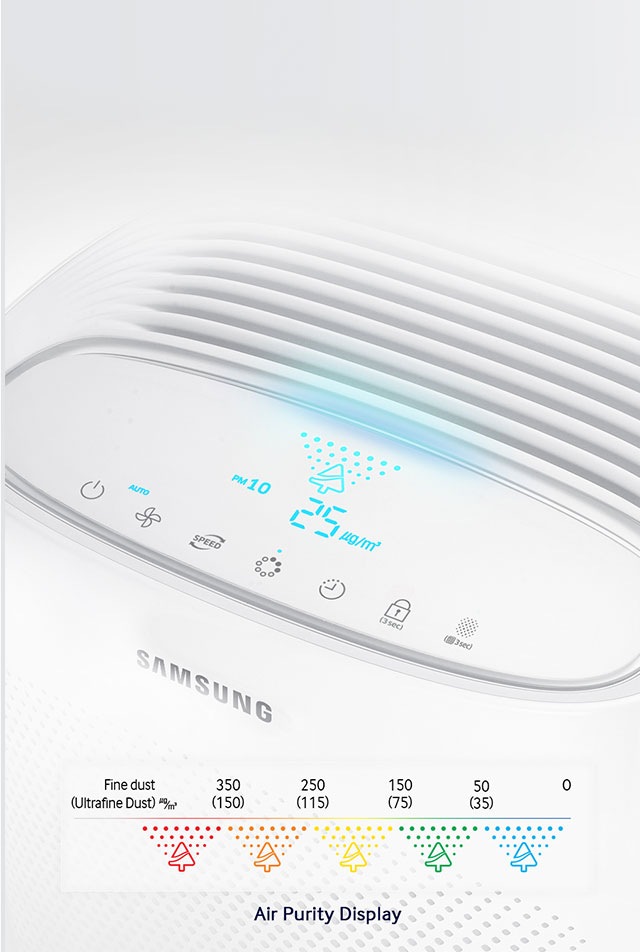 Air Quality? Check it now!
The Air Purity Display lets you see the pollution drop before your eyes! 3 sensors give an exact numeric measurement of the PM2.5 and PM10 levels and various color lights visually show the harmful gas level.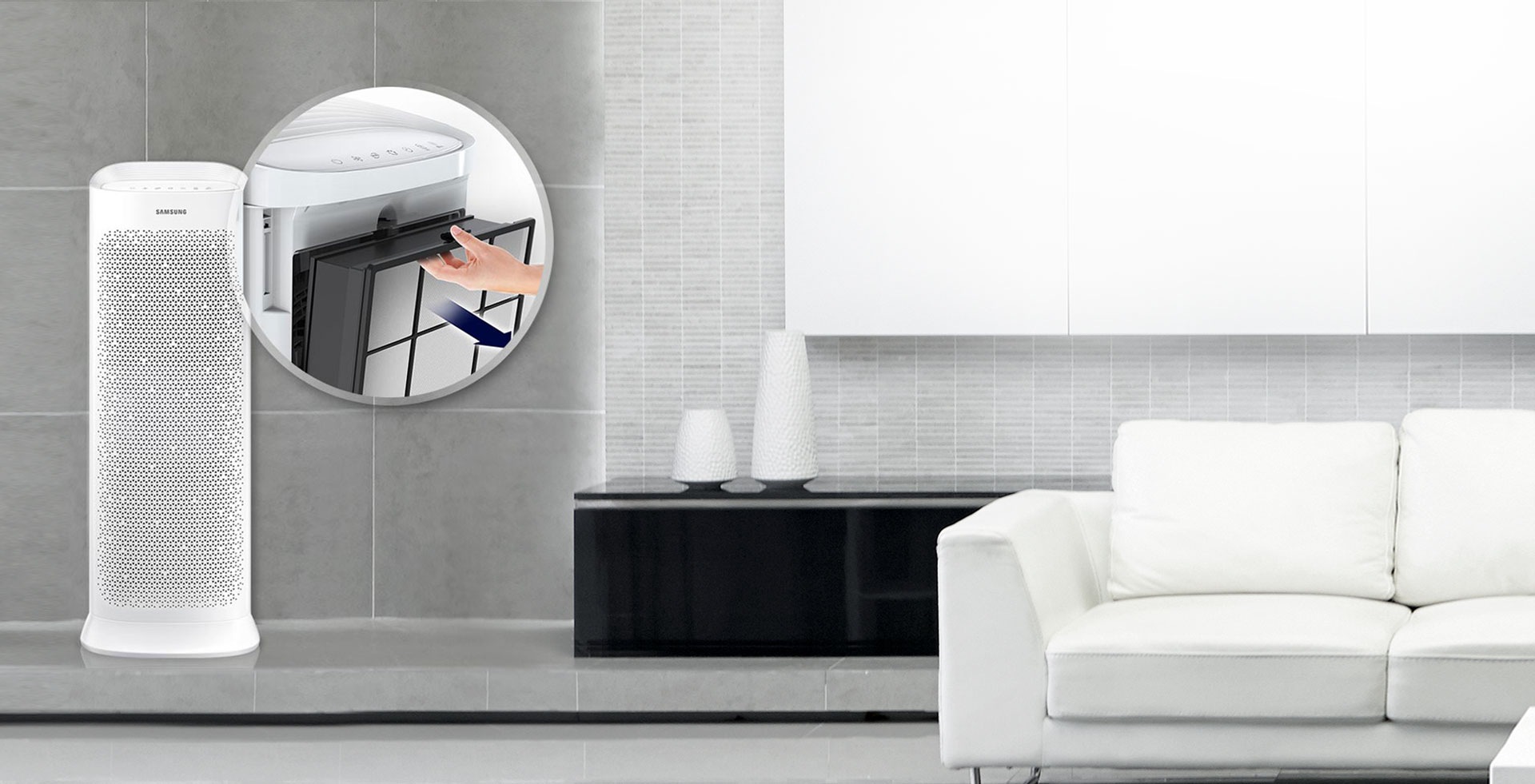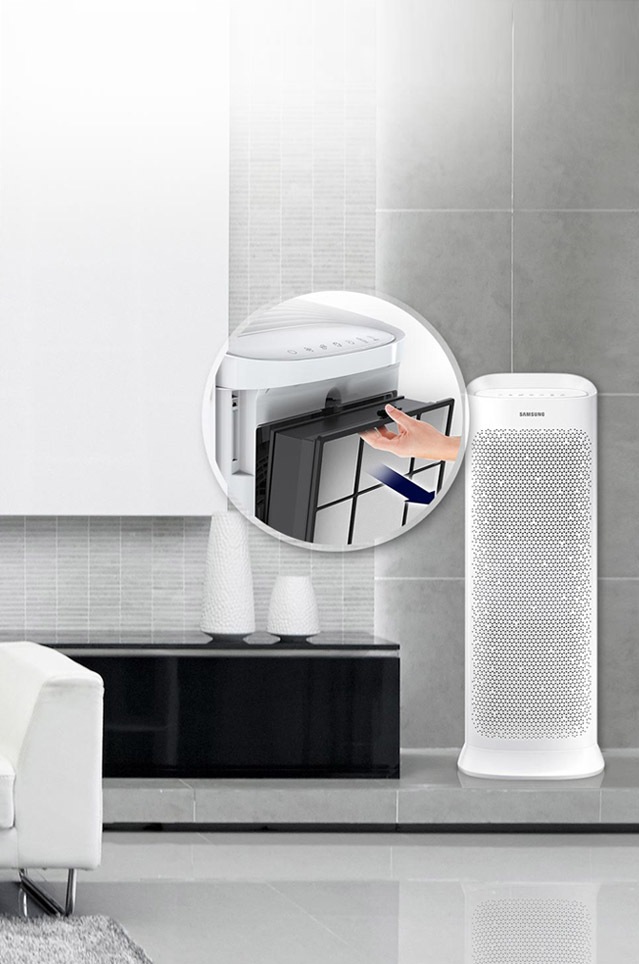 Space-efficient and easy to maintain
The Samsung Blue Sky AX7000 air purifier has a front–sided air inlet, so you don't need to move it or pull away from the wall to get to the filter - Just open the door and you can simply clean it or change it. And, thanks to its slim design it will fit anywhere you place it.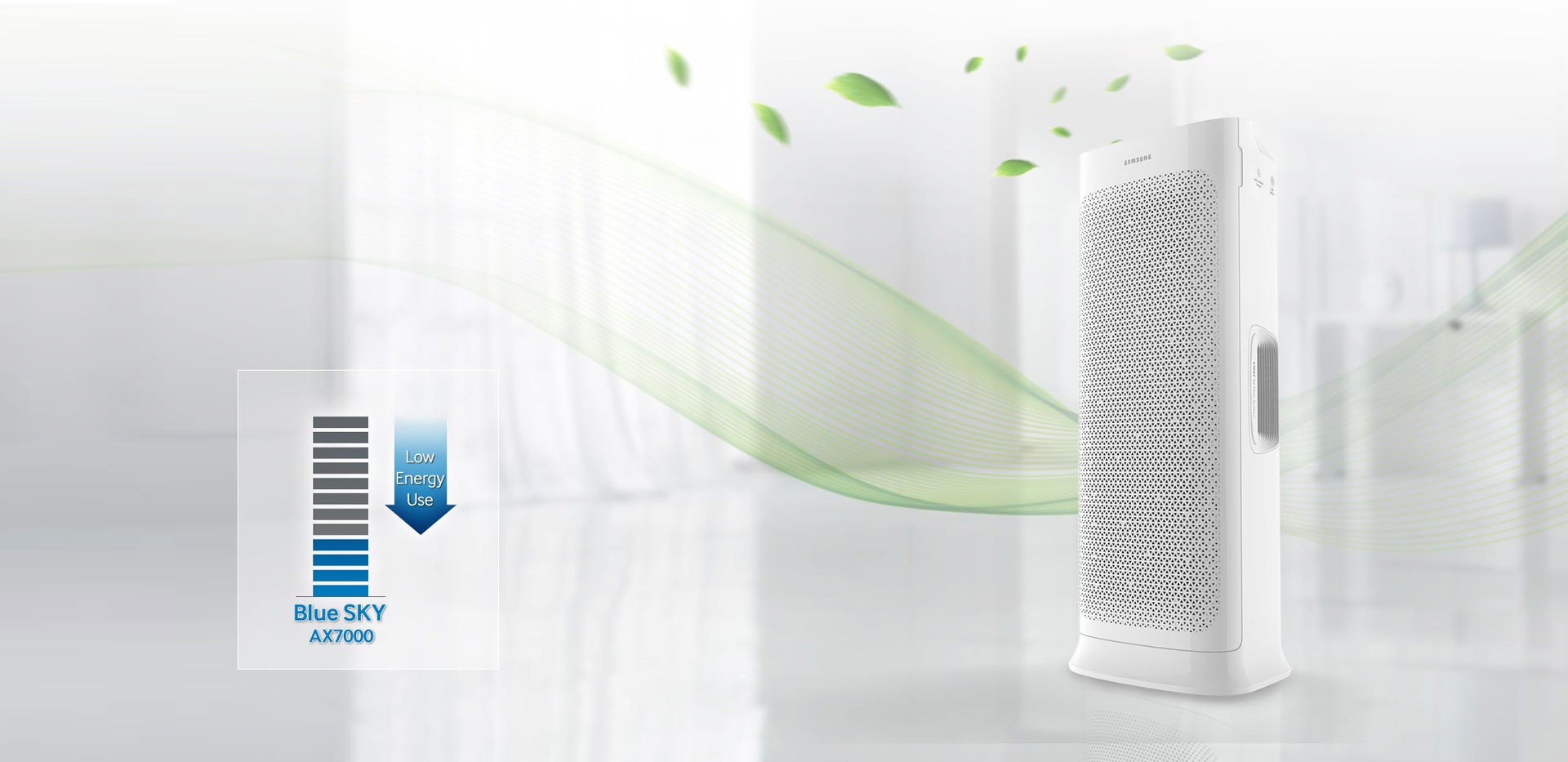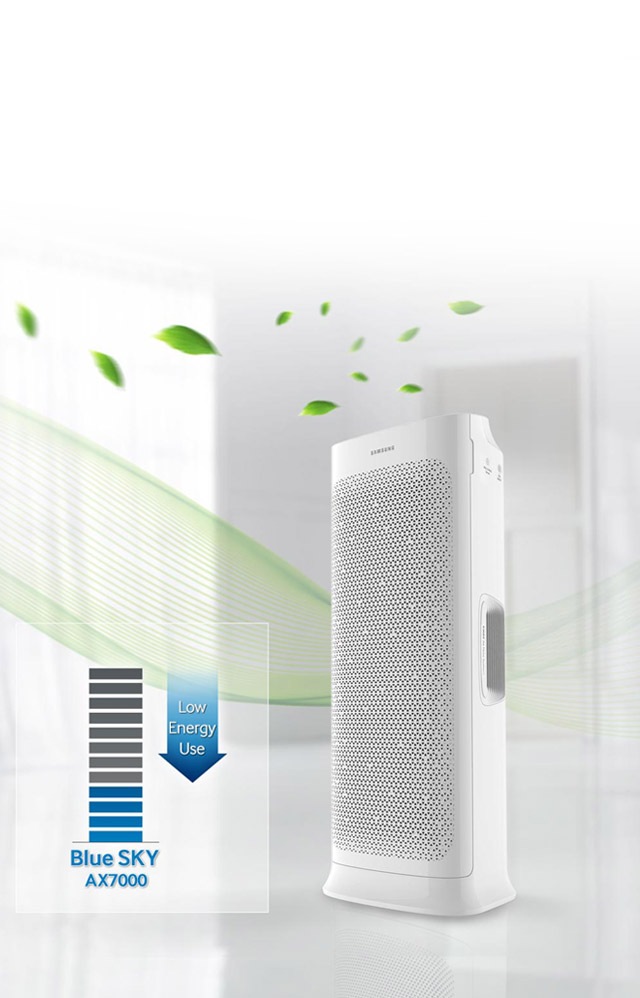 Enjoy fresh air
with low energy use
Super Low Mode senses the pollution level and automatically adjusts the power to minimise electricity usage and cost.* Sleep Mode works softly and quietly, while Speed Mode powerfully refresh a room at the maximum power for up to 30 minutes.
* Super Low Mode consumes only 9% of the electricity used in Speed Mode (operated 24 hours a day, Korean domestic electricity tariff, level 1 of a graduated fuel tax).