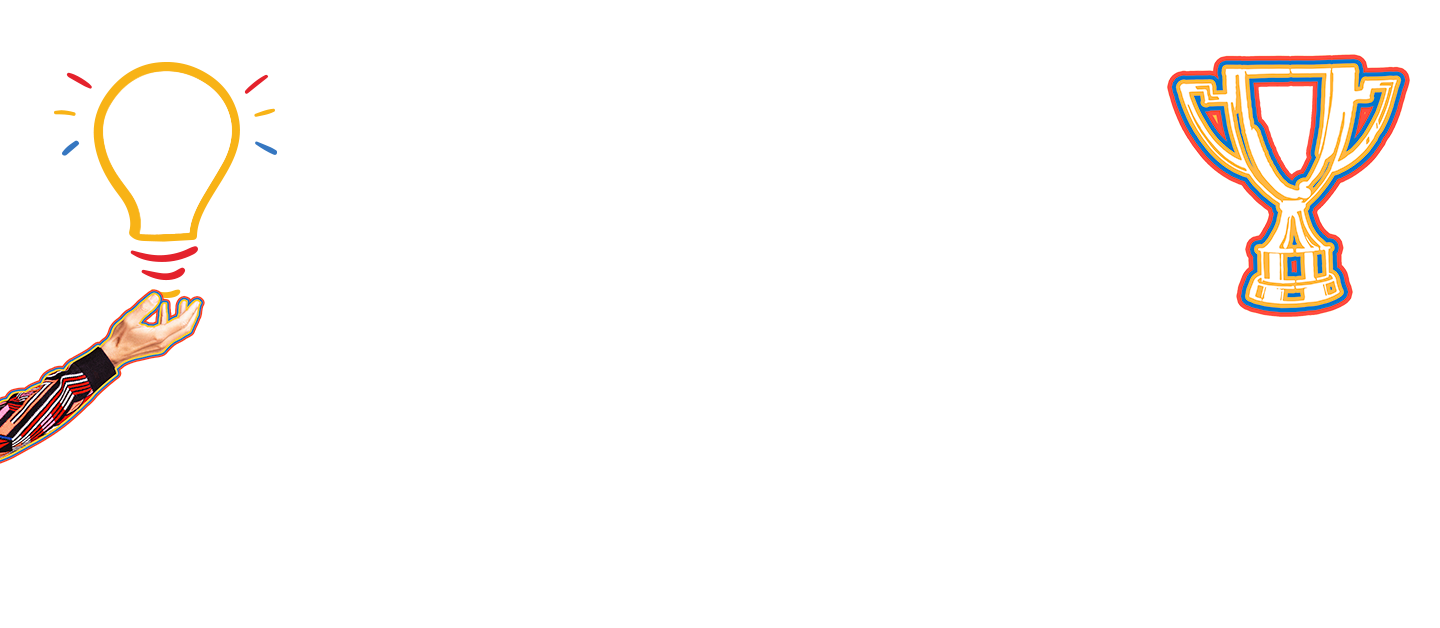 Ready to change the future?
Can you change the world for the better with your next big idea? Now's your chance: Solve for Tomorrow is back and bigger than ever.
A nationwide education and innovation competition for Gen Z, Solve for Tomorrow is on the lookout for ambitious 16-22 year olds who can solve global issues with game-changing tech solutions.
Three best ideas stand a chance to win a total of ₹ 1.5 crores*. And that's in addition to advanced training by FITT, IIT-Delhi, mentorship by Samsung and Government experts as well as the opportunity to visit Samsung sites across the country. It's time to turn your dreams for a sustainable future into reality. It's time to Solve for Tomorrow.
*T&C apply.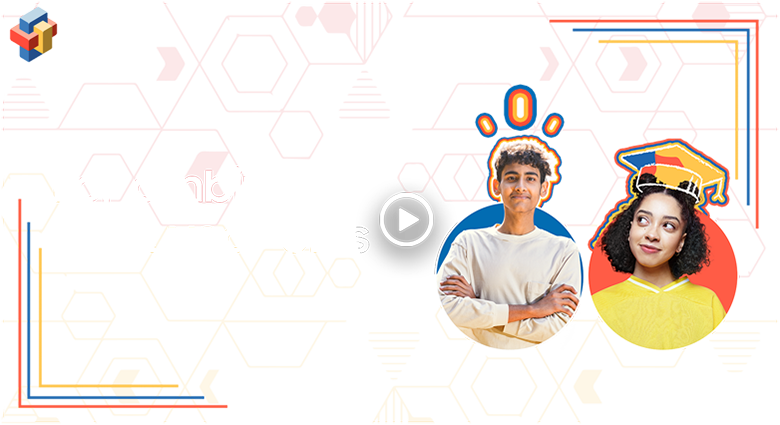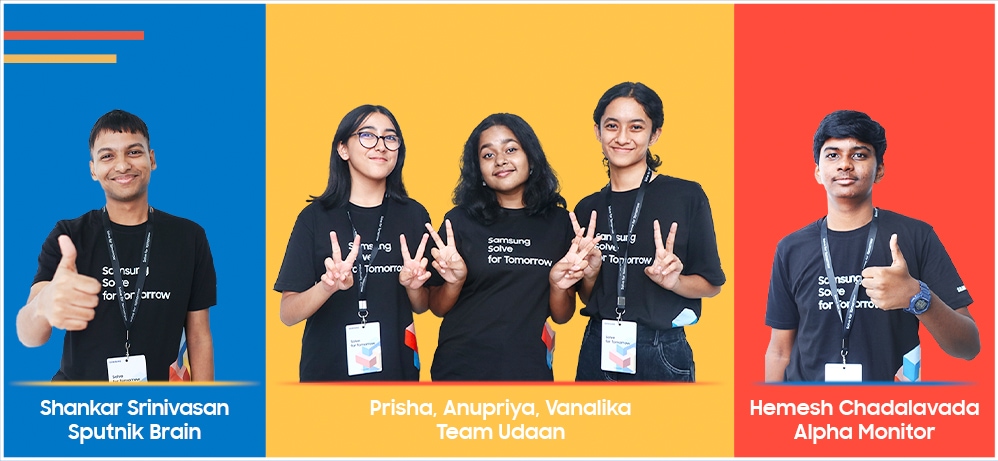 Hear from our winners of Season 1
"The perfect platform to refine my ideas, gather invaluable feedback from experts and create a successful product. The exposure I received was phenomenal. It also helped me gain support from top investors in India for our upcoming 2.5M$ round."
Shankar Srinivasan
Sputnik Brain
"We learned a lot from professionals from different fields and were able to create a working prototype of our idea. It was the best experience of our lives. With the huge prize money and incubation support, we are more determined than ever to turn our idea into a full-fledged business."
Prisha Dubey
Team Udaan
"My Solve for Tomorrow journey was truly wonderful. The program helped me explore my own interests, gave me real-life experience of the corporate world, and helped me grow immensely. After our win, Samsung and FITT tirelessly helped us make our dream a reality."
Vanalika Konwar
Team Udaan
"Solve for Tomorrow was a transformative experience for me. The program provided excellent mentorship, networking opportunities and a sense of community. Winning the competition has opened up countless doors for me as I pursue my future goals."
Hemesh Chadalavada
Alpha Monitor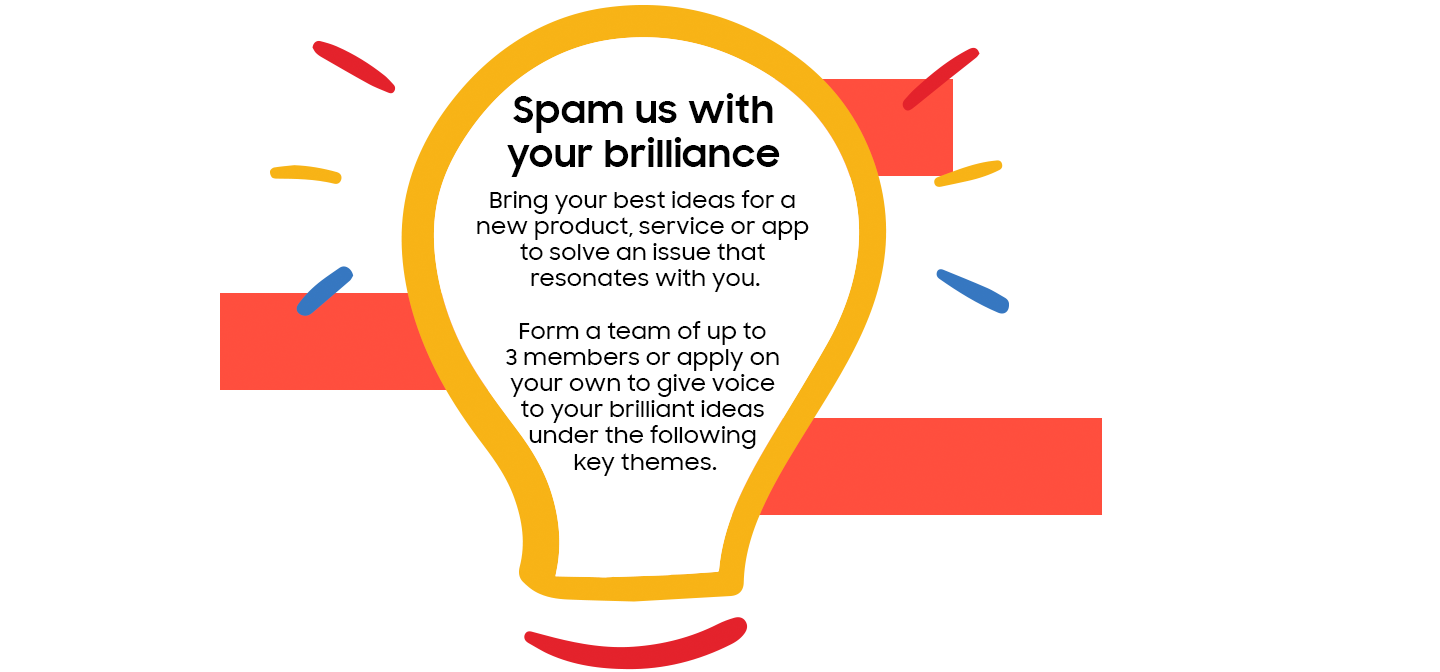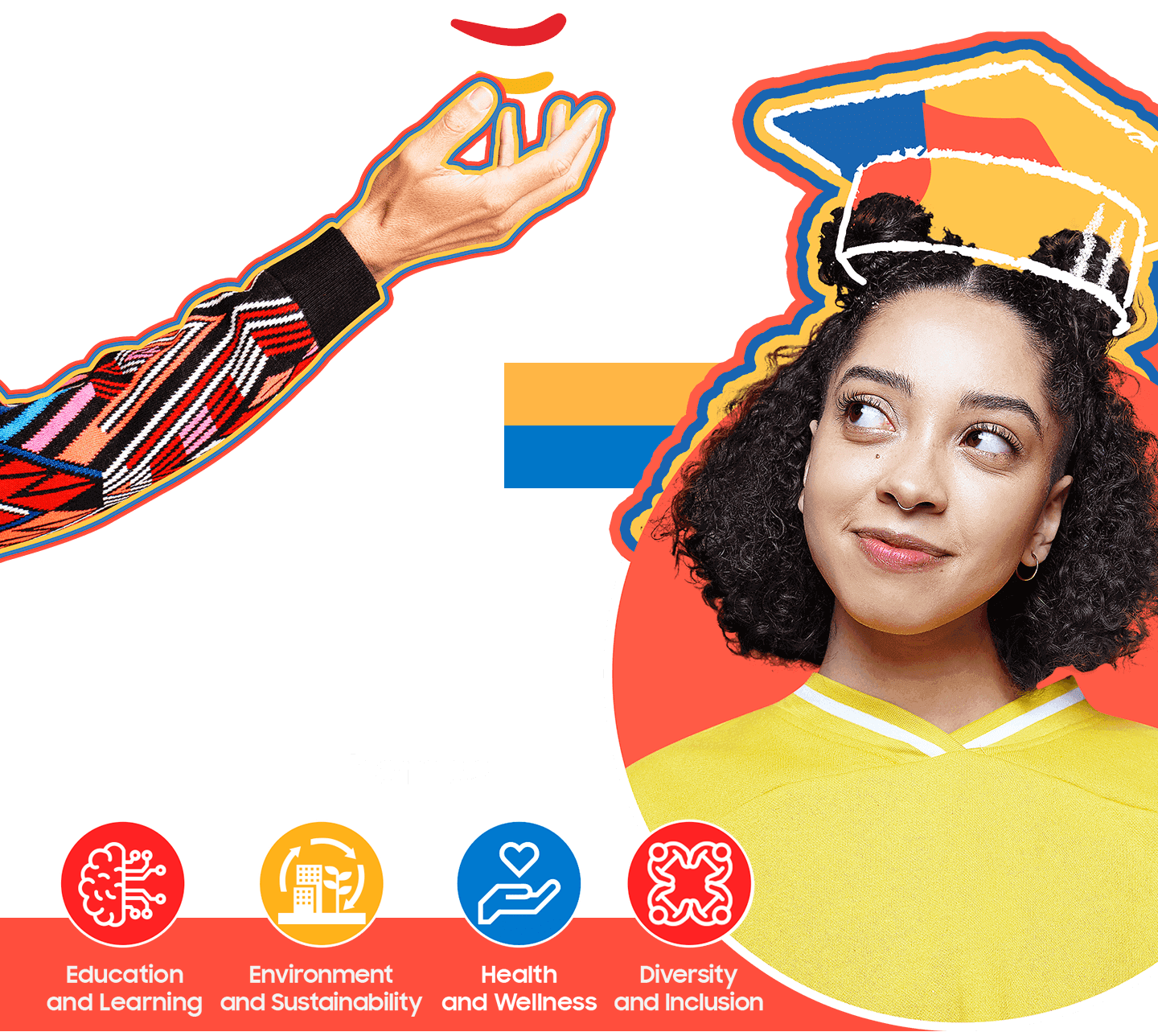 Unlock your potential
Start imagining the impact you want to make. What's the problem you want to solve? What's your solution? What inspired you? What will your solution achieve, and what makes it unique?
Some rules to follow:

Spread the word to your friends and family who are interested in innovating for a brighter future.
Become our ambassadors. Spread the word to friends and family through your social handles.
Read the terms and conditions before you apply. Incase of any support, reach out to us at solvefortomorrow@samsung.com
Be your own Idol
All it takes is one idea to maximise your potential. You bring the idea—we'll bring all the support you need to bring it to life.
A whopping ₹ 1.5 crore is up for grabs for 3 winning teams. Participate in this tournament of ideas to take home ₹ 50 lakhs and execute your ideas to the next level.

What's more?

Terms and conditions apply.
When you win, others win.
Top 30
Get to attend a 5-day
Boot Camp at FIIT, IIT Delhi and
visit Samsung offices and R&D Centres
Top 3
Prize money
worth ₹ 1.5 crores*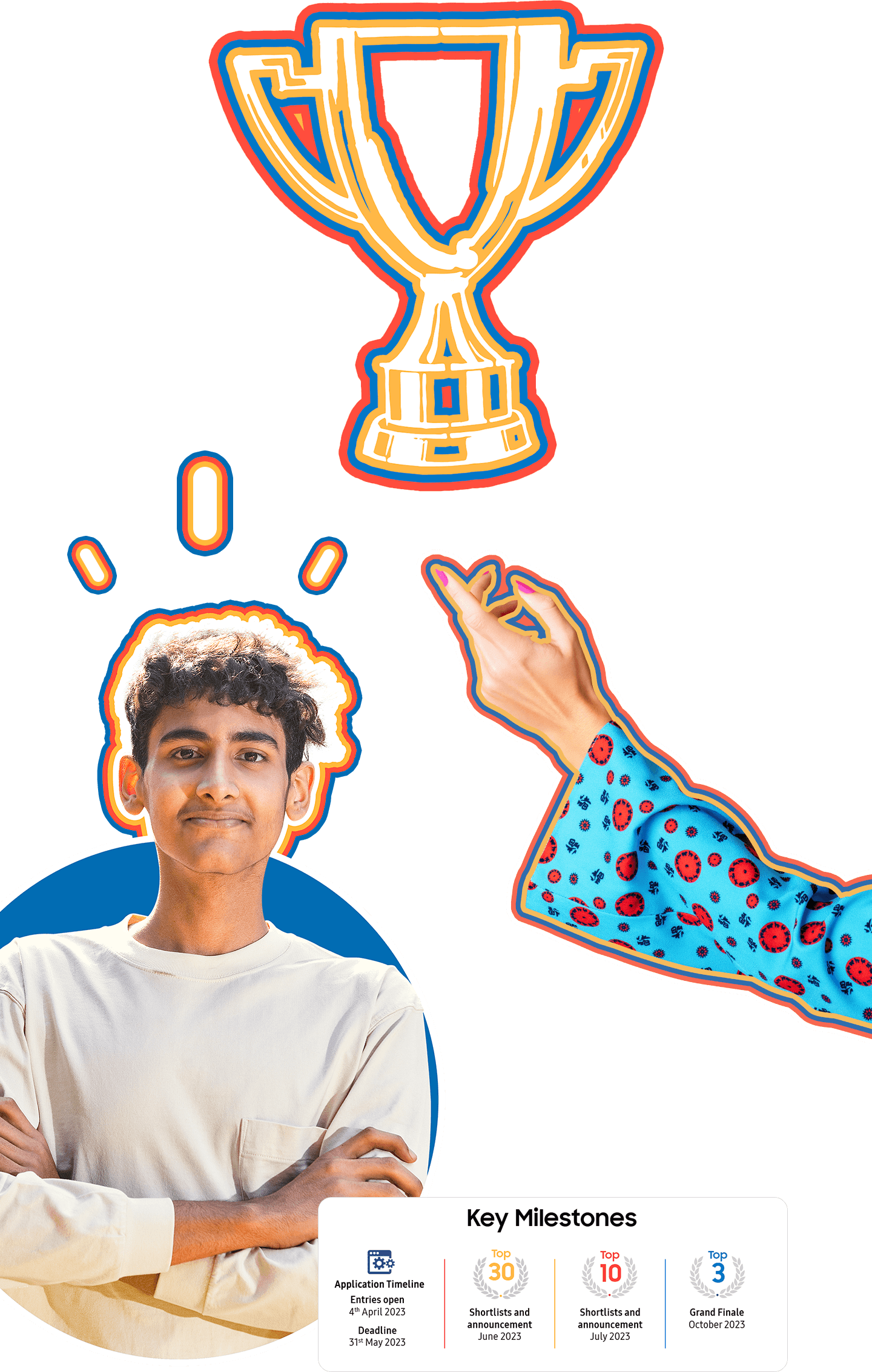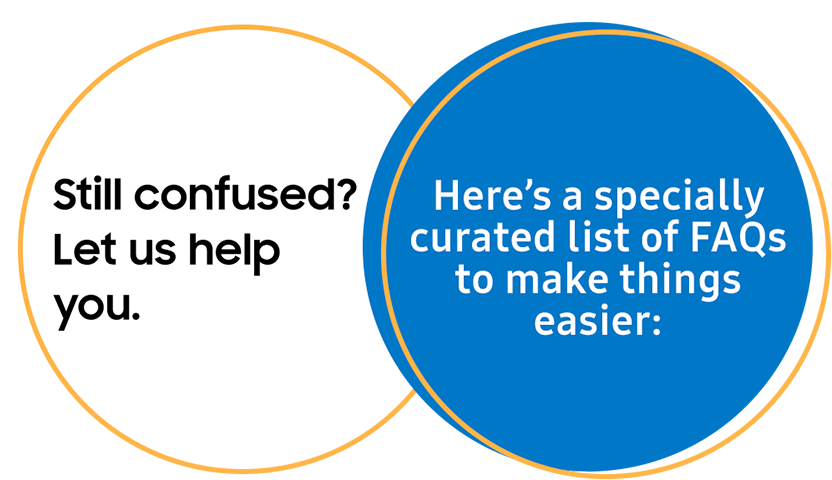 Who can enter? (Eligibility criteria)
Only candidates who are aged 16-22 years on the last day of the competition can apply.
Individuals or teams of up to three people can apply for the challenge.
The concept should be original in terms of science and technology or should be a wholly new product with a social or economic consequence. Without any innovation, new business models may not make it to consideration.
The team/individual should not have previously obtained funds/awards for the identical proposal from any agency or through other competitions for more than five lakhs.
Can I apply for more than one theme?
No, each team can only submit one proposal to the Solve for Tomorrow challenge. All participants are free to pitch their unique concept to tackle problems for the future in any domain basis their familiarity.
Can one participant participate in two different teams?
Which language should be used in the PowerPoint proposal?
English and Hindi are accepted.
Can overseas students participate in the competition?
This competition is open to Indian nationals only.
Will my idea be made public?
If your proposal gets selected for further consideration, the issue description and other components will be published on our website, utilized as publicity materials by media partners, and presented at various phases of the program, including the final pitch event. Technical details will be confidential while IP filing is in progress.
How are ideas evaluated, and by whom?
In the first round, applications will be screened basis their relevance to a social problem, technical feasibility, market potential, and team competence by subject matter experts from the "Foundation of Innovation & Technology Transfer (FITT) - IIT Delhi." Your idea will fall under examination using the following criteria:
Significance of the problem statement & its impact on society
Proposed solution's novelty and viability
Qualifications of the group or individual
Plan for commercialization
Your ideas will be screened in the second and third rounds by a jury comprising industry veterans from Samsung.
How will I know if I am successful?
Following the initial entries in phase one, 30 shortlisted ideas/teams will be announced in June 2023. Samsung will directly communicate the results to the successful entrants on its website. After round two submissions by the top 30 teams, the top 10 teams will move to the final round by July 2023.
If I am shortlisted, are there specific dates I need to be available?
As part of the competition, participants will be offered online training on design thinking, advanced digital masterclasses, and business skills to equip them with the tools and techniques to develop a winning idea.
If you advance to round two (Top 30 teams), you will get online training sessions on design thinking methodology, digital technologies, and mentoring sessions starting June 2023. Your attendance will also be mandatory for the Samsung Site Visits and residential boot camp at IIT-Delhi in June and July 2023.
Upon reaching the final round (Top 10 teams), you will need to be available for further training in innovation, entrepreneurship, prototyping, IPR, and other related topics starting in July 2023.
Finalists will also need to be able to attend the awards ceremony in October 2023.
Samsung & FITT will confirm exact dates at a later stage.
What is the program structure?
The program has 3 phases:
Phase 1: In phase 1, applications received on the website from all over India will go through experts' radar, who will then select the top 30 teams for the next round. The website portal allows teams to check the status of their applications.
Phase 2: In the second phase, teams will undergo training by industry and academic professionals during a five-day boot camp held at IIT Delhi. Teams are then requested to pitch their idea to a jury comprising Samsung experts responsible for finalizing the Top 10 teams.
Phase 3: These Top 10 finalist teams will get advanced training as an orientation towards business activities, capturing their journey and the origin of their idea. Along with mentoring for proof-of-concept development, business plan, and essential soft skills required for becoming the next generation of entrepreneurs. Teams are then requested to pitch their idea one last time in front of a jury panel to be among the Top 3 winning teams at the grand finale event.
What activities will be there during the offline boot camp?
A boot camp will be organized at the IIT Delhi campus for five days. Teams will get training to identify how to direct their ideas and find a problem-solution fit. All participating teams will receive extensive training on design thinking and prototyping.
Who will bear the travel and accommodation cost for the boot camp?
Samsung will help with your accommodation and travel expenses (Selected teams will receive all the details and guidelines). For participants below 18, Samsung will provide accommodation for a parent/guardian
Will Samsung or FITT own my idea?
No, you will be the sole owner of the concept and the intellectual property. The role of Samsung and FITT will be to assist you only in developing it.
Where can I read the competition Terms & Conditions?
You can read the full terms and conditions for Solve for Tomorrow 2023 here.
My question is not answered here

For participants below 18 years, parental consent is required.
* Images shown here are for representational purpose only, actual may vary. All features, specifications and prices are subject to change without prior notice. Model availability may vary from location to location.