Family Hub: Apps, Widgets and Wallpaper
Last Update date :
Oct 29. 2020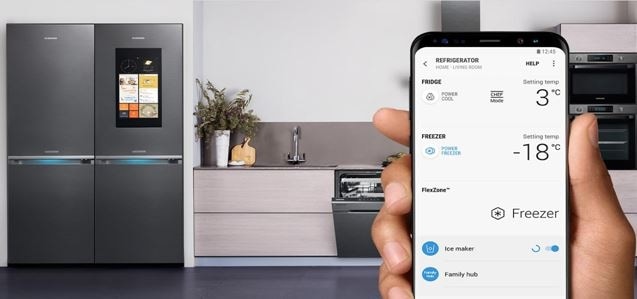 Customize the Family Hub home screen and really make it yours. Add or remove as many apps and widgets as you want. Select from a variety of widget sizes and even customize the wallpaper.
Customization Options Available
The difference between an App and a Widget on the home screen is that an App will just be displayed as an icon, and a Widget will be displayedas an interactive icon with sizing options.
•  Select the Size and Add a Widget
•  Move or Remove a Widget
•  Select the WallpaperBullet
For more details, go to Settings > Online Manual > User Interface > Home Screen on your Family Hub.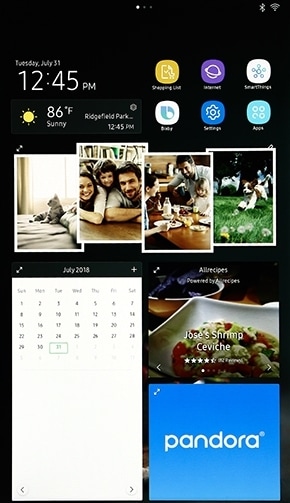 Select the Size and Add a Widget
Adding a widget could not be simpler. Just tap Apps and then select the app you want to add a widget for. On the page that displays, select the size that you want and then drag the widget to where you want it to live on the home page.
Move and Remove a Widget
Except for the Apps icon and the first home screen, you can remove any widget or entire pages from the home screen. Removing a page or widget is done pretty much the same way. The only difference is where you touch and hold... touch and hold in the empty space (or on the widget you want to remove), then drag and drop to Remove at the top of the screen. Don't worry, you can add widgets back at any time via Apps.
To move widgets, touch and hold, and then drop to a space the widget fits into. Otherwise, you'll need to change the size of the widget or make room for it by moving other apps and widgets.

Select the Wallpaper
Navigate to Apps > Settings > Display > Home Screen Wallpaper. From here you can select from preloaded wallpaper images by selecting Wallpaper or you can select one of your own images that you have uploaded by selecting Photos. Select the image you want to use and then touch Done.
For more details, go to Settings > Online Manual > Communication > Gallery on Family Hub.