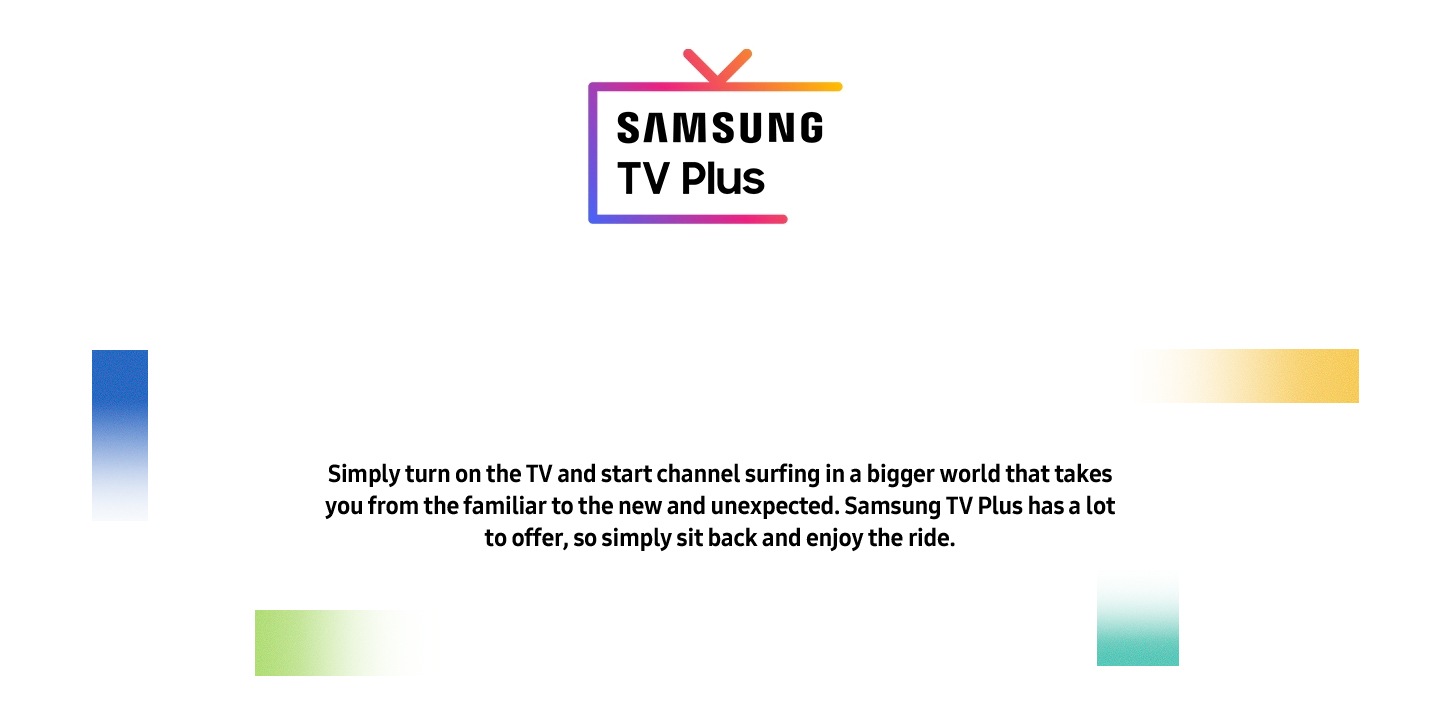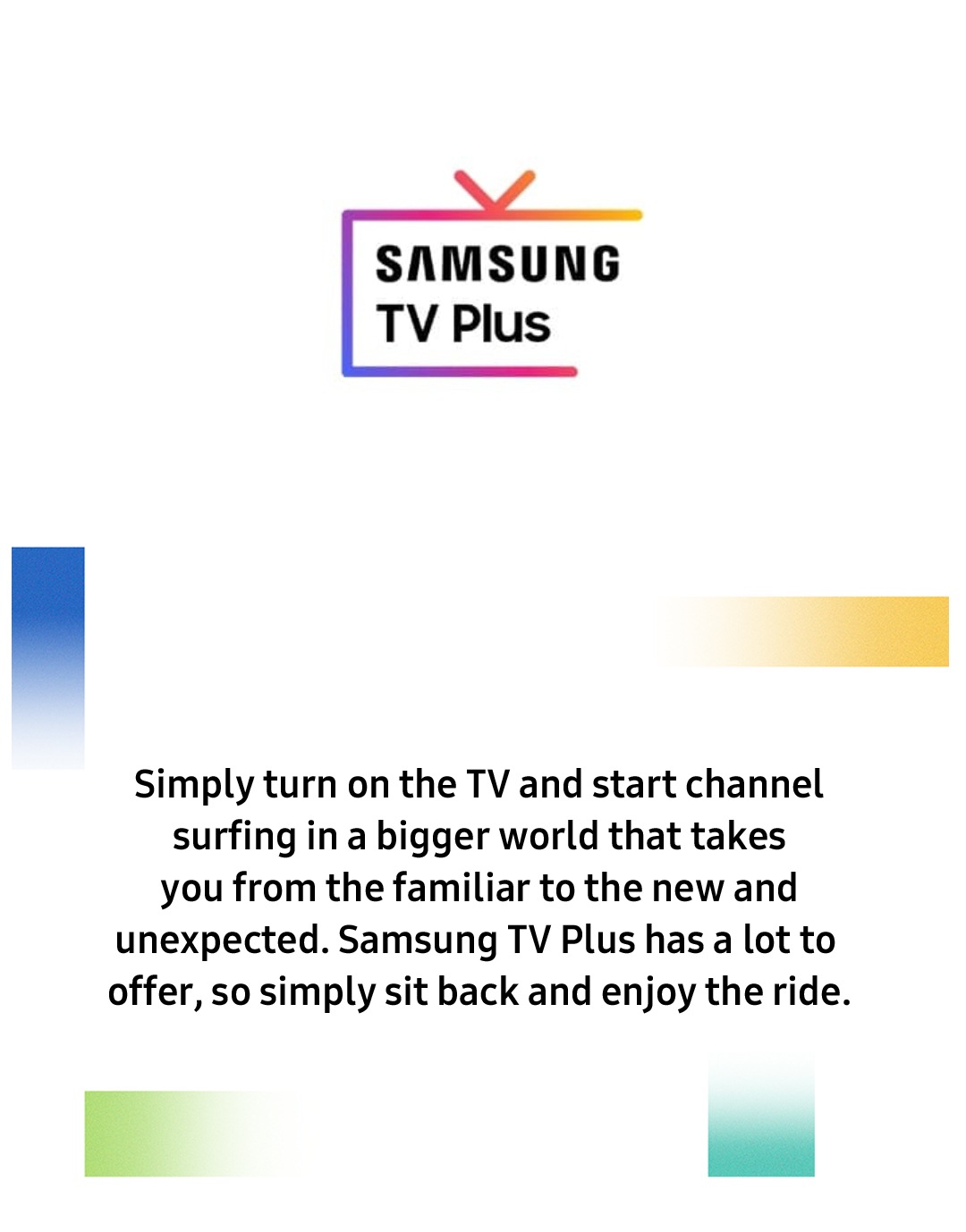 Free TV.
No Strings Attached.
Samsung TV Plus gives you instant access to top news, sports, entertainment, and more. It's 100% free and doesn't require any downloads, sign-ups, credit cards, subscriptions or additional devices.
Easily find what you want to watch
It's easy to navigate. Go to Samsung TV Plus and select Guide to see what's on now or what's on next.
SEE CHANNELS
Samsung TV Plus is already on your Samsung TV

FAQs
Image Simulated. Products, features, images shown above are for representational purpose only. Actual may vary.
All third party logos, products & trademarks belong to respective parties and Samsung doesn't claim any rights, title, interest therein.