How to Clean Wind Free Panel in Wind Free AC?
Last Update date :
Sep 16. 2020
Please follow the steps listed below:
1. Press the Airflow Blade with your finger until it is open.

2. Hold and pull both sides of the wind-free panel until it is dethatched from the air conditioner.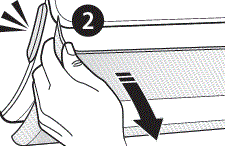 3. Remove the dust with a soft brush or vacuum cleaner.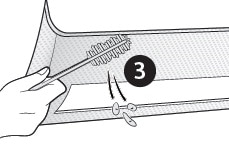 4. Push the air flow blade with your finger to open(a) then align and engage the protrusions (top left, top right, bottom left, bottom right) on the wind-free panel into the groves on the front panel (b).

5. Push the 5 latches on the top, 3 on centre, 4 on a bottom with your hand.
Please answer all questions.