How to level a Samsung side-by-side Refrigerator?
Last Update date :
Oct 26. 2020
STEP 1. INSPECTION OF FLOOR AT THE INSTALLATION PLACE
a) Select a proper location with mat cover for installation to prevent the floor from any damage.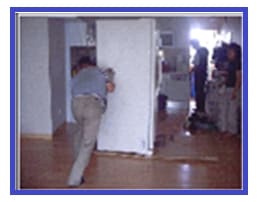 b) If the back of the refrigerator is not leveled, make sure to put a hard insertion (ex: wooden block , plastic bar) on the lower side and fix it with sticky tapes.
STEP 2. ADJUSTING THE FRONT LEGS
c) Try to let both rear side of the refrigerator touch the floor,lift up the unit a little and insert the jig.
d) With the help of a flat driver, let the legs of the refrigerator touch the floor.
STEP 3. LEVELLING THE DOORS
e) Settle the Refrigerator unit entirely on the floor and pull out the jig.
f) Turn the adjusting screws clockwise or anti-clockwise to make the door level even.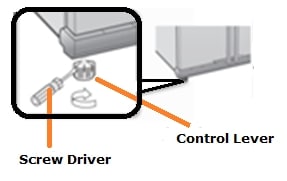 Note: Make sure that the lock nut on the adjusting screw is entirely fixed.
Please answer all questions.