What are the advantages of Diamond drum in Top Loader Washing Machines?
Last Update date :
Oct 13. 2020
Imagine taking the world's best minds and high-performance computers to design a washing machine drum that could not only remove deep-seated dirt but also do it gently enough to handle a wide variety of fabrics. SAMSUNG has produced the next evolution in drum design to more efficiently use water with a unique series of diamond-like depressions.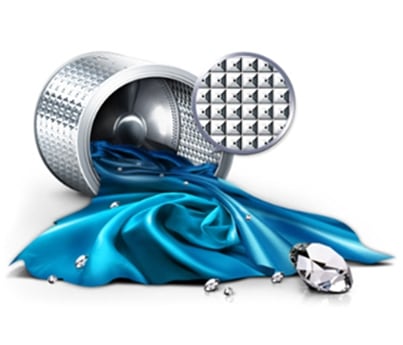 Benefits of using Diamond Drum in Samsung Washing Machine :
● Samsung Silver Nano Washing Machines with the unique Diamond Drum makes the washing an effortless affair and ensure sparkling & fresh clothes.
● It allows tangle free wash. Smaller holes mean no fabrics will stick out.
● Lesser wash-related damage.
● Enables a modern, gentler spin for washing .
● It is ideal for a wide variety of fabrics.
● Its gentler action ensures a safer wash.
● The tests prove that the textile area exposed to the harmful effects of washing by Conventional washing machine drums has been reduced by a tremendous 79%.