What is 'Twin Cooling' Technology?
Last Update date :
Oct 12. 2020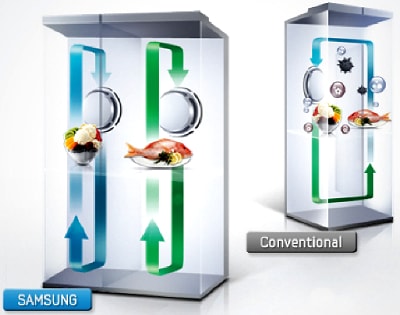 Samsung's Twin Cooling System controls and generates cooling air for the refrigerator and freezer independently with two separate evaporators and precise electronic control, thus maintaining each compartment at their optimal cooling conditions.
SAMSUNG refrigerators have two evaporators for each compartment and sense which compartment needs cooling and cools only that compartment. This results in a more efficient refrigerator with powerful performance! This is the secret of SAMSUNG's Twin Cooling System.
Please answer all questions.