Why Water leaks from the Indoor unit of Samsung Split Air-Conditioner?
Last Update date :
Oct 12. 2020
Water leakage in Samsung Split Air-Conditioner might be due to Improper drain hose condition, Drain Pipe/ Drain hose blockage or Improper Slope.
Precaution:   
● Switch off the unit from MCB (Circuit breaker) or Remove power plug from the socket.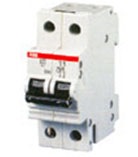 ● Start collecting the water in a bucket while water drips.
● Drain pipe may not be fixed in slope; if yes, please fix it's slope position.
● For rest of the reasons an Engineer visit is required.
● Raise  Online Service Request for an engineer visit so that they can physically examine the product and resolve the issue.
Raise online service request through Request Service option at Support -> Your Service (Top right of Page)