Galaxy Smartphones: How to use Samsung Cloud Drive?
Last Update date :
Oct 29. 2020
Samsung Cloud Drive is a storage space dedicated to keeping your files just where you need them - anywhere you are. You can send files from any Samsung device that is logged into your Samsung account, and access them on any other PC or device by logging into your account at http://support.samsungcloud.com. 
You can send any kind of document from your phone to the Samsung Cloud Drive to view on another computer or device. For more information see the page on How to use Samsung Cloud on my PC. To make sure all of your photos will be on the Samsung Cloud Drive when you need them see the page on How to make sure Gallery Sync is turned on.
Please Note: At this point in time, it is not possible to upload files from a PC. We're looking forward to added functionality to Samsung Cloud Drive in the near future!
Send Files to the Samsung Cloud Drive:
1
Open the My Files app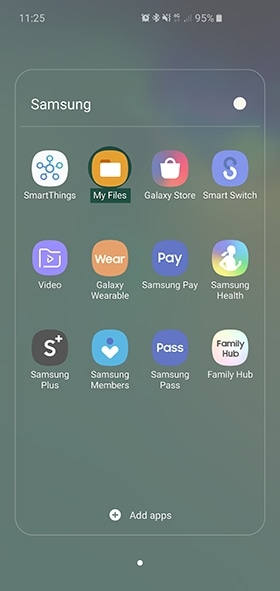 2
Navigate to the file you want to send to the Samsung Cloud Drive
Long press the file to select it.
3
Tap Share to send the file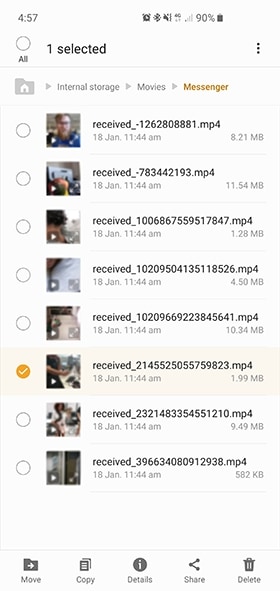 4
Select Samsung Cloud Drive from the share menu
5
Select where to save the file or create a new folder then tap DONE to apply changes
6
Once uploaded, you can swipe down on your notification panel and select the Samsung Cloud Drive Notification to view the file or head to Settings > Accounts and Backup > Samsung Cloud >Samsung Cloud Drive.You can access the file on any device logged into the same Samsung Account.
Please answer all questions.