How to safely charge the battery of Samsung Gear S2?
Last Update date :
Oct 14. 2020
You must use the charger to charge the battery before using it for the first time or when it has been unused for extended periods. Use only Samsung-approved chargers, batteries, and cables. Unapproved chargers or cables can cause the battery to explode or damage the Gear.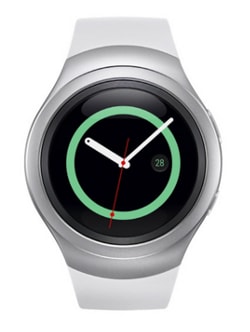 Some important things to keep in mind while charging the battery as follows :
● If the battery is completely discharged, the Gear cannot be turned on immediately when the charger is connected. Allow a depleted battery to charge for a few minutes before turning on the Gear.
● If there are obstructions between the Gear and the wireless charger dock, the Gear may not charge properly. Prevent the Gear and the wireless charger from coming into contact with sweat, liquids, or dust.
Please click the submit button below to share your feedback with us. Thank you for your participation.
Please answer all questions.