How to add a Voice Recording to a Video on my Samsung phone
Last Update date :
Feb 14. 2023
Want to add your voice recording in the background of a video you recently recorded? Follow the below guide to learn how to add your own voice-overs to your videos on your Galaxy Phone or Tablet. Prior to following the below guide ensure that you have recorded a Voice Recording using the Voice Recorder app. Check out our guide Using the Voice Recorder app on my Samsung Phone for step-by-step instructions.
Please Note: This guide is designed for Indian variant Galaxy devices, if you have an international device and require further support to get in touch with your Samsung subsidiary. Screenshots were captured from a Galaxy S20+ operating on Android OS Version 10.0 (Q), settings and steps may vary depending on your Galaxy device.
Note: Feature is applicable to limited devices e.g. Note 10 Series, S10 Series, S20 Series and Note 20 Series, S21 Series.
1
Launch the

Gallery app and select a video you would like to edit
2
Tap on

to start editing the video
3
Swipe across the editing options and select

4
Adjust the Video sound then tap on Add > and select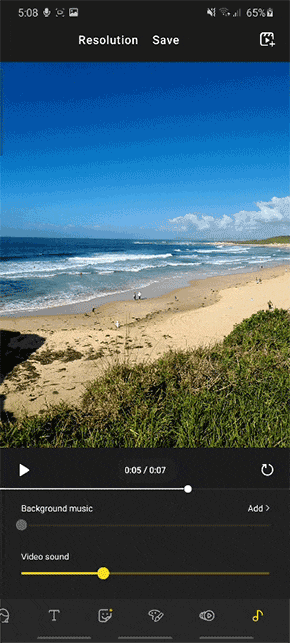 5
Select the Voice Recording you would like to add to the video the tap on Done
6
Adjust the Background music to increase or decrease the sound of your Voice Recording then tap on Save to apply changes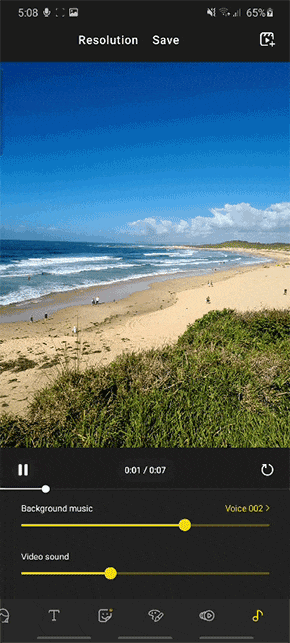 7
Once the video has been saved tap on Play video to listen to the voice recording and video together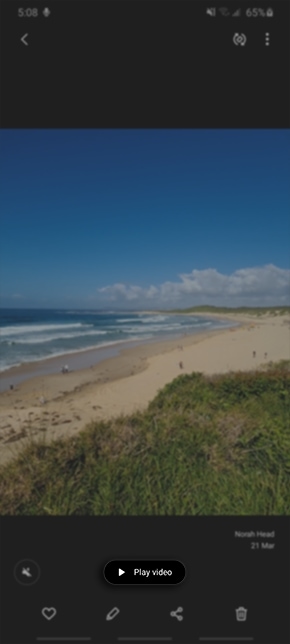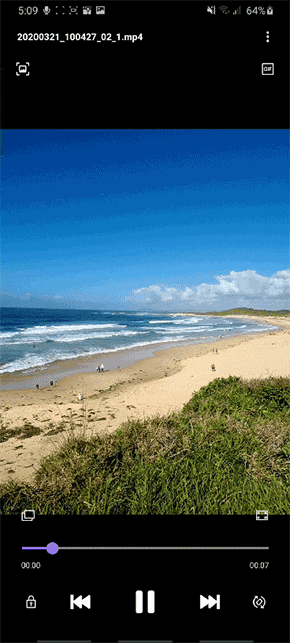 Please click the submit button below to share your feedback with us. Thank you for your participation.
Please answer all questions.