How to adjust Wristband on Samsung Galaxy Gear(SM-V700)?
Last Update date :
Oct 12. 2020
STEP 1. ADJUSTING THE WRISTBAND
CLICK HERE to know how to unpack Samsung Galaxy Gear (SM-V700).
a). Thread the wristband through the buckle frame and slide your hand through the wristband's opening as shown below :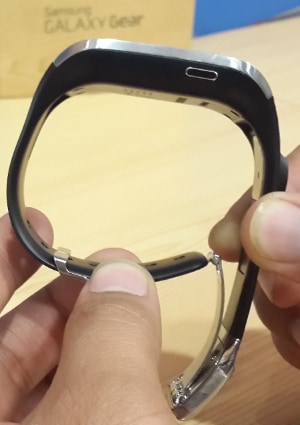 b). Place the metal pin into the desired opening as shown below :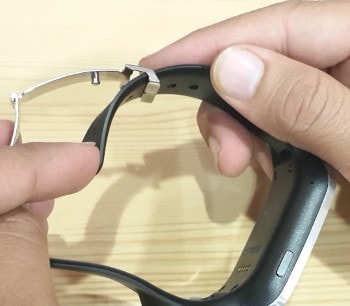 c). Do not attempt to tighten the wristband by pulling it completely tight. Select an opening about halfway as shown below :
STEP 2. FITTING THE METAL PIN
d).

In a single motion, push the metal joint downward toward the back of your Galaxy Gear. If the strap is not tight enough, or is too tight, select a different hole for the metal pin.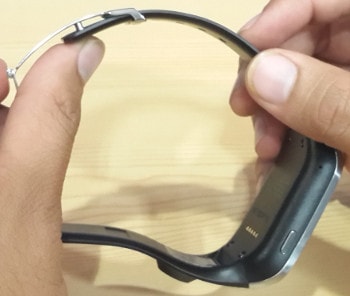 e).

Now set the metal joint to set the strap with the buckle as shown below :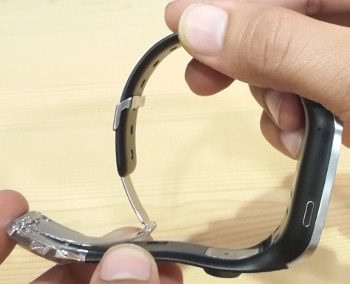 f).

Press the buckle until it clicks into place. The Gear should be worn comfortably, but not too loose that it does not stay on your wrist.