How to connect the Gear S2 Classic(SM-R732)to a mobile device?
Last Update date :
Oct 14. 2020
CLICK HERE to know about the mobile device compatible with Samsung Gear S2 Classic ( SM-R732 ).
a). You should connect your Gear to your mobile device once before using the Gear. To connect your Gear to a mobile device, install the Samsung Gear app on the mobile device. Launch Galaxy Apps or visit apps.samsung.com/gear to download on your mobile device.
If have already installed Samsung Gear app on your mobile device, tap Apps from the Home screen.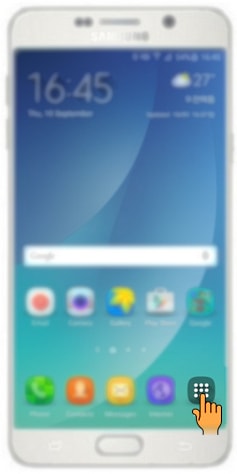 NOTE : You cannot install the Samsung Gear app on the mobile devices that do not support Gear syncing. Ensure that your mobile device is compatible with a Gear. Supported mobile devices may vary depending on your region, service provider, and device manufacturer.
Visit WWW.SAMSUNG.COM for more information.
b). Tap on Tools folder.
c). Tap Samsung Gear. If necessary, update the Samsung Gear app to the latest version.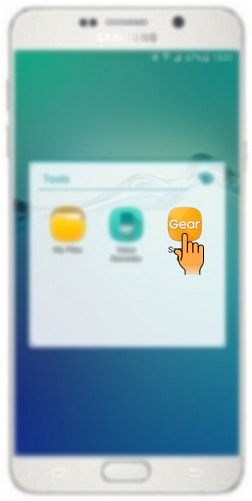 d). Turn on the Gear and then tap CONNECT TO GEAR.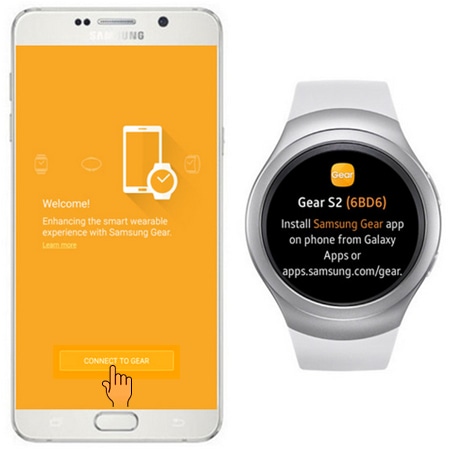 e). When the Bluetooth pairing request window appears, confirm the passkeys displayed on your Gear and mobile device match. Then tap OK.
f). Read the Terms and Conditions on screen instructions and tick the Check boxes.
g). If completed, then tap DONE.
h). If you want to sign in to your Samsung account , tap SIGN IN. Or, If you want to sign at later, just SKIP. In this example, tap SKIP.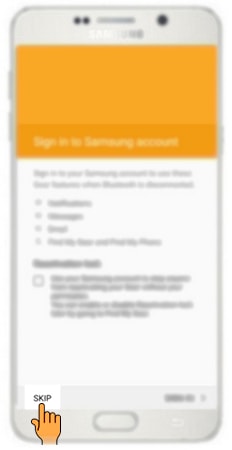 i). The Manage notifications screen will be displayed. Tap on OK to continue, or scroll down to see further apps you can add notifications for. To add additional items tap in the tick box next to them.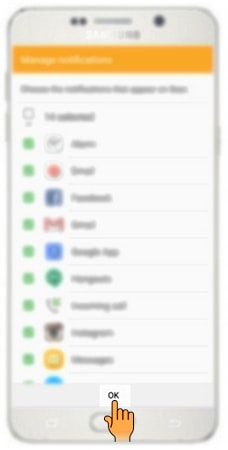 j). When the devices are connected, the Samsung Gear app's main screen will be displayed on the mobile device, and the Clock screen will be displayed on the Gear. And, an on-screen tutorial will appear on the Gear's screen. Follow the on-screen instructions to learn the Gear's basic controls.
Rotate Bezel clockwise for your widgets.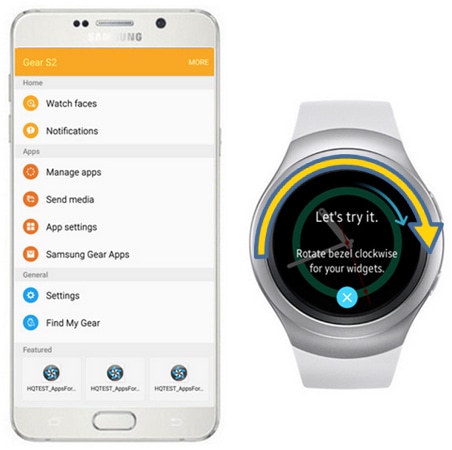 NOTE : If you wish to skip the tutorial, tap on the "x" icon.
k). And the other way goes back to watch. The Counter-clock wise rotation moves back to the Watch screen.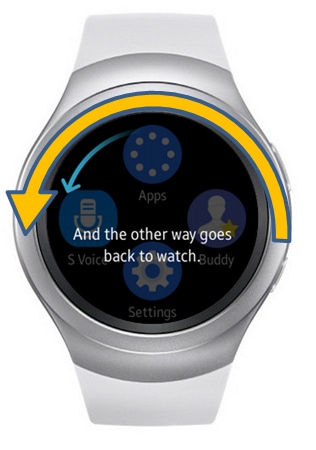 l). Press Back key to go back.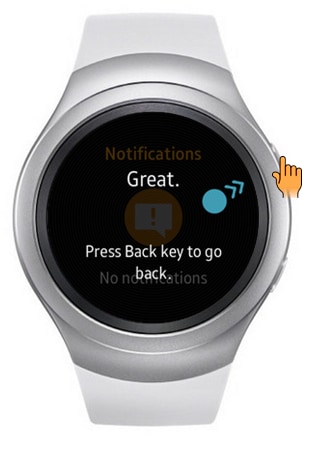 m). Swipe down from the edge to show your indicators.
n). And Swipe up from the edge to hide them.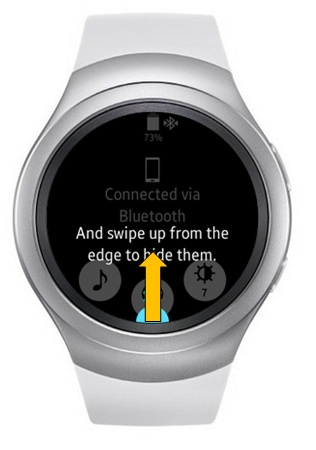 o). Cover and touch the screen with your palm to turn off the screen.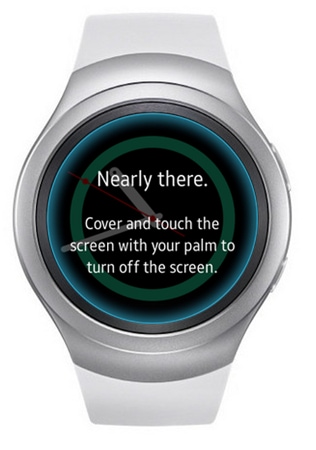 p). All is done. Tap on the "→" icon to being using your device.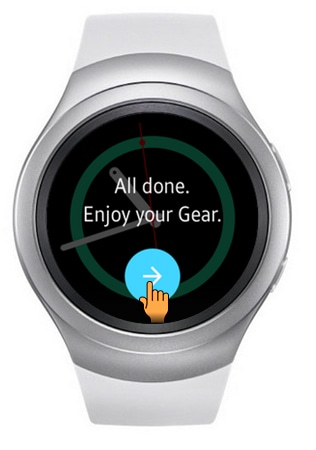 NOTE : When you connect the Gear to another mobile device, the Gear will be reset automatically and all data will be removed from its memory. Make sure you make back up any important data stored in the Gear's memory.
q). Now, you have completed the steps.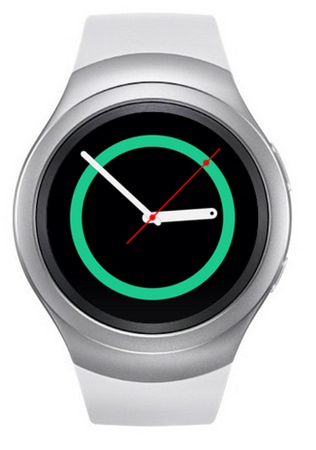 Please answer all questions.