How to enable watch Always on in Samsung Gear S2(SM-R720)?
Last Update date :
Oct 14. 2020
Samsung Gear is equipped with Watch always on display feature. That keeps the screen display awake on the gear.
Swipe Right to left → Settings → Display → Watch always on → Enable
Pictorial representation of the above settings are as follows:
a). You can set the Gear S2 to display a clock when the screen is turned off. To do this, you need to enable the "Watch always on" option. Swipe from Right to left to view App shortcuts.
NOTE : Please note enabling watch always on will significantly increase battery consumption.
b). Tap Settings.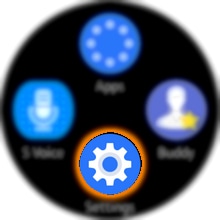 c). Tap Display.
d). Tap Watch always on.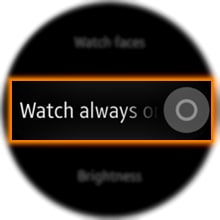 e). Tap Check icon to enable it.
CLICK HERE to deactivate the Watch always on feature in Samsung Gear S2 ( SM-R720 ).
Please answer all questions.