How to multitask with various applications in Samsung Galaxy Tab 2(GT-P3100)
Last Update date :
Oct 12. 2020
STEP 1. GETTING STARTED
To know how to end an application when not in use any more , click here.
For illustration we will be multitasking with two application named Photo Editor and Memo. You can multitask with any number of applications depending on your need.
a) You need to first use an application to perfrom multi tasking.Tap on Application as shown in the image below.
b) Now Tap on Photo Editor to open the application as shown below.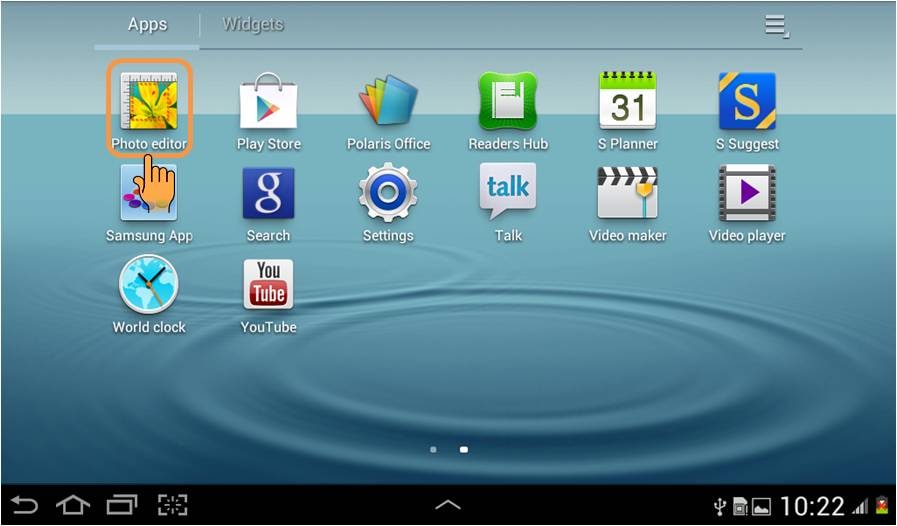 c) You will see that photo editor gets opened.Now to multitask you need to visit another application keeping this application in background or active state.Tap on Home option

as shown below.(Please be careful in tapping Home option

and not Back option
adjacent to it).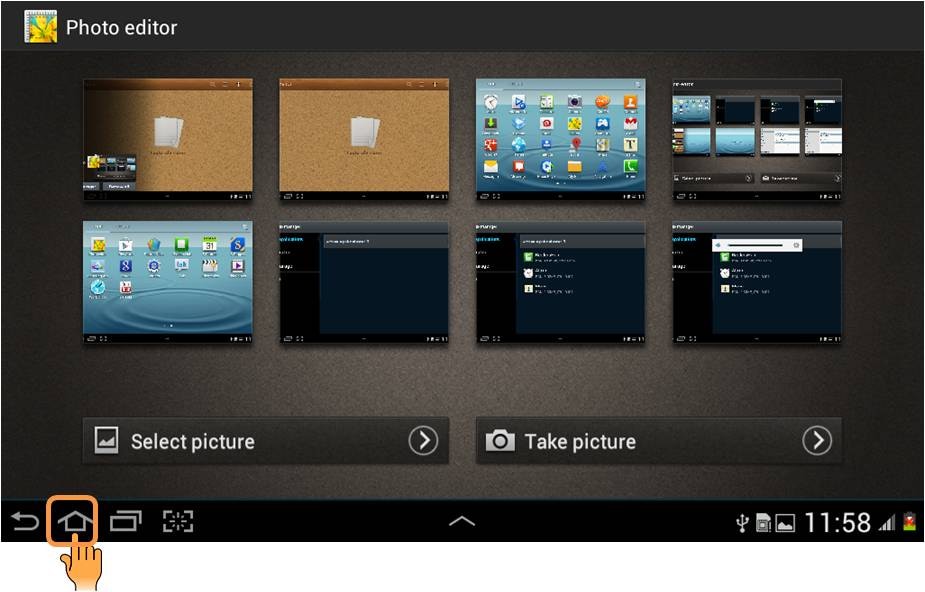 STEP 2. MULTITASKING WITH VARIOUS APPLICATIONS
d) The home screen will appear as shown below.Tap on Application to choose another application (Memo here).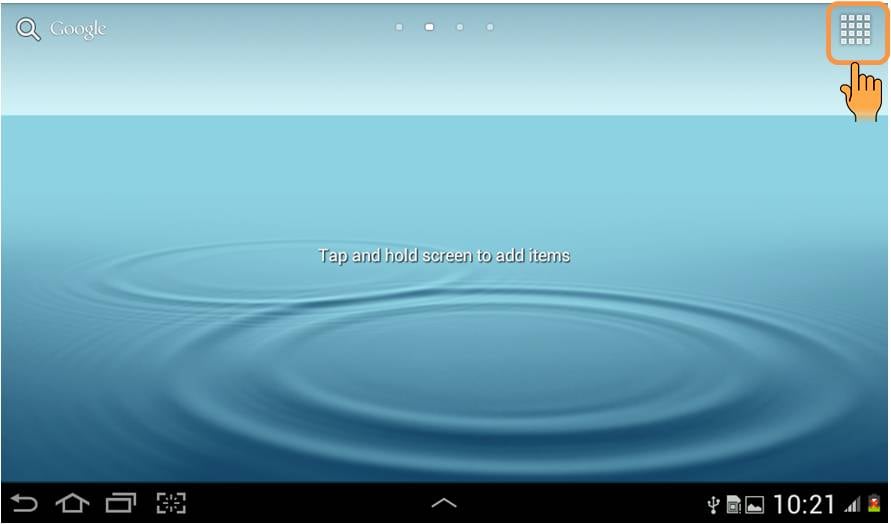 e) Tap on Memo as shown below to open the application.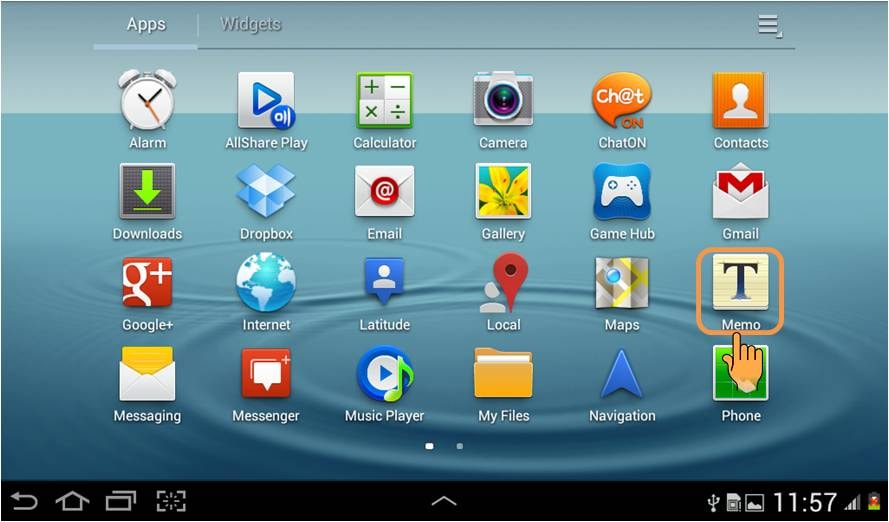 f) The Memo application gets opened as shown below.Suppose you want to use Photo Editor(which is already in the active state) in the middle of using Memo application ,Tap on the highlighted option as shown below.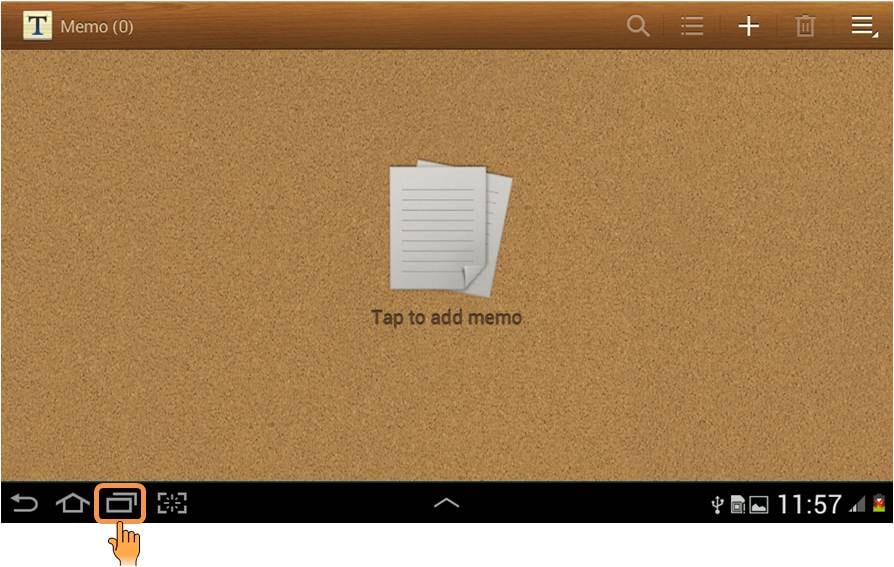 g) This will open the list of all the applications that are active at present as shown below.You can see that Photo editor is in Active state. Tap on Photo Editor to again go back to the application.
h) You will now see that Photo Editor application gets opened while Memo application is running on the background and is in active state.(Perform similar steps to again go back to the Memo application).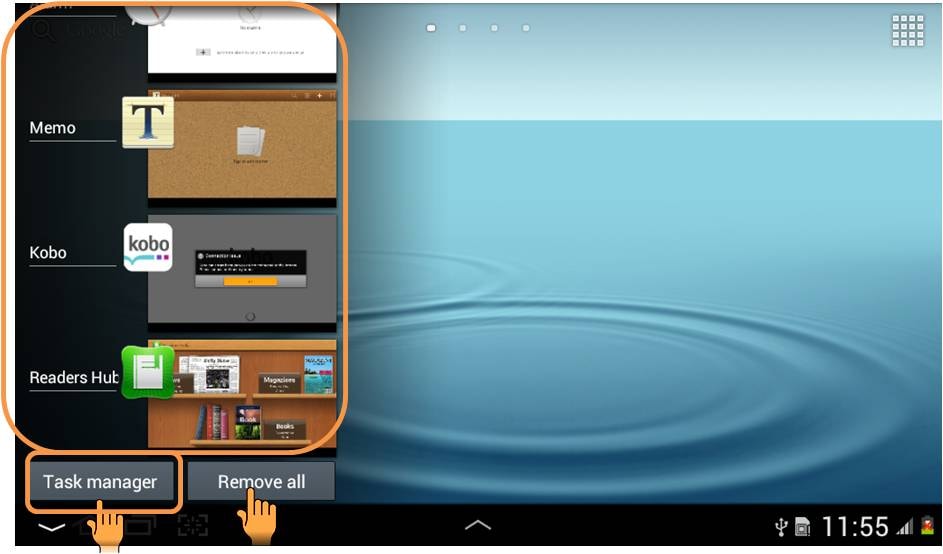 NOTE:The home screen layout represented is from Ice Cream Sandwich 4.0 Android Operating System. This layout can change with change in platform or firmware versions.
Please answer all questions.