How to register your Samsung product?
Last Update date :
Oct 29. 2020
Note: This help content is only applicable to the product purchased from Indian retailers. If you require help for the products purchased from US, Kindly visit Samsung US support section and for other countries, kindly contact your local Samsung Subsidiary.

If you're looking to register your new Samsung product for warranty, you have a couple of options. You can mail in the warranty card that should have been included in the packaging of your product, or you can call 1800 40 7267864 or 1800 5 7267864 (Toll Free in India) and ask our Samsung Care experts to add your new product to your account.
To register your product you'll need the model number, serial number and for mobile devices, the IMEI number. You can check out How to Find the IMEI and Serial Number page for mobile devices, or get an idea of where to find the model number and serial number on your product at the page Find the Model Number and Serial Number of a Samsung Product.
Register your Product online
1
Open a web browser and Go to Your Service Page then click on Sign in with a Samsung Account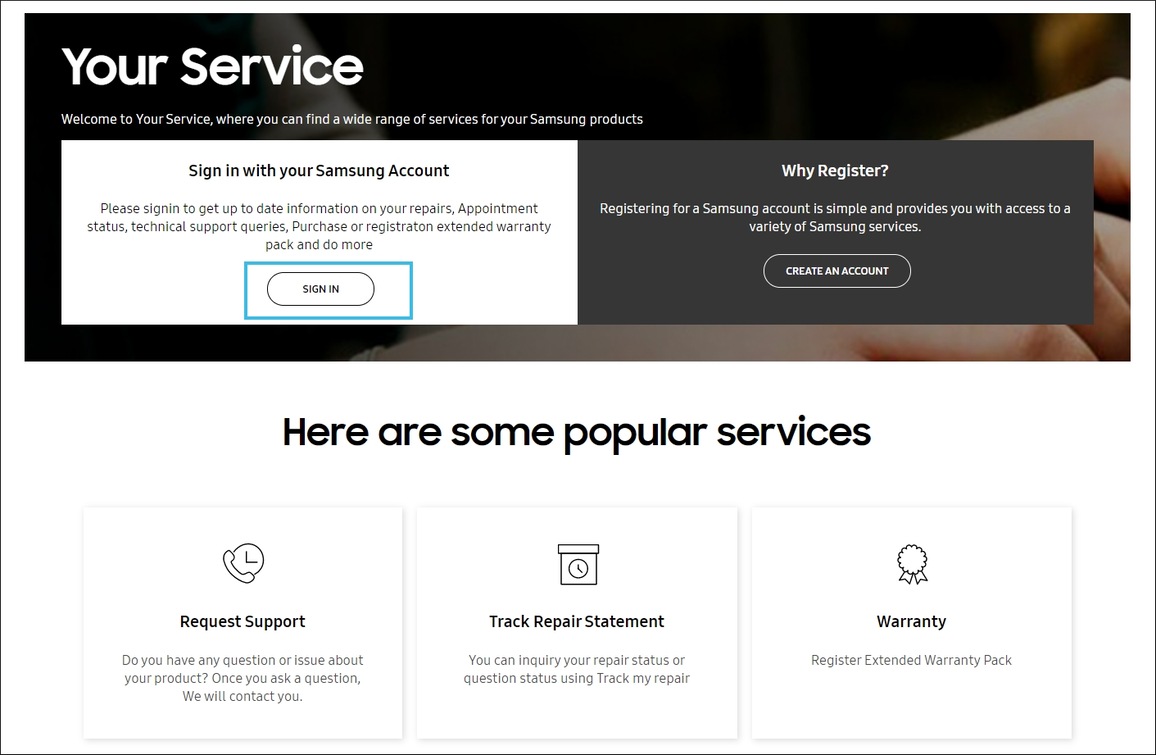 2
Log into your Samsung Account
3
Click on REGISTER MY PRODUCT
4
Type in the product details (Serial no. IMEI) then click on Verify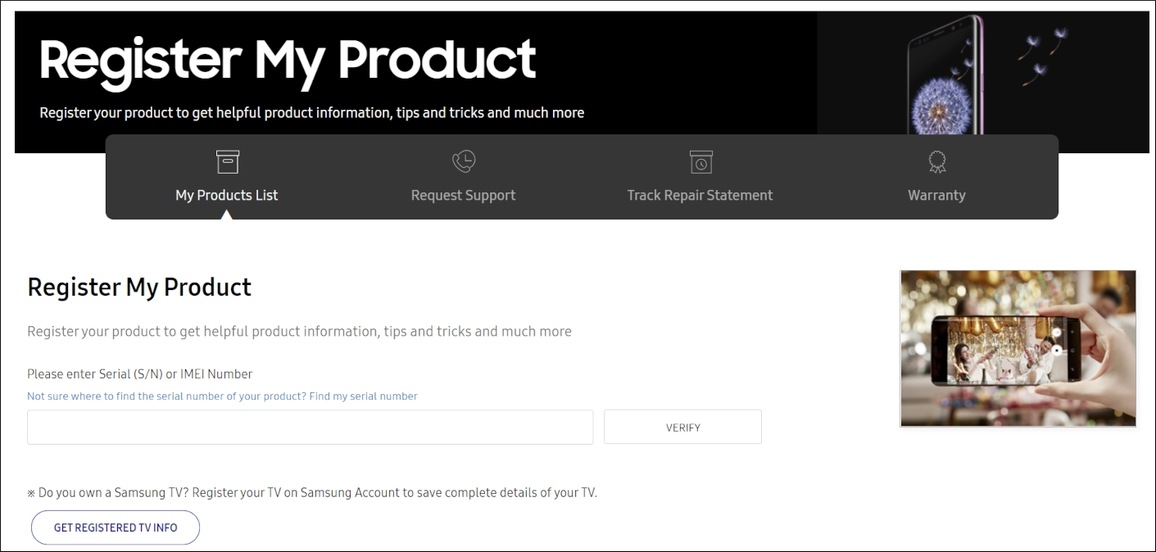 5
Scroll below and Select the Purchase date and attach your Proof of purchase
6
Once the product has been registered you will be able to view within My Products

Register your Product via Samsung Members App
1
Launch the
Samsung Members app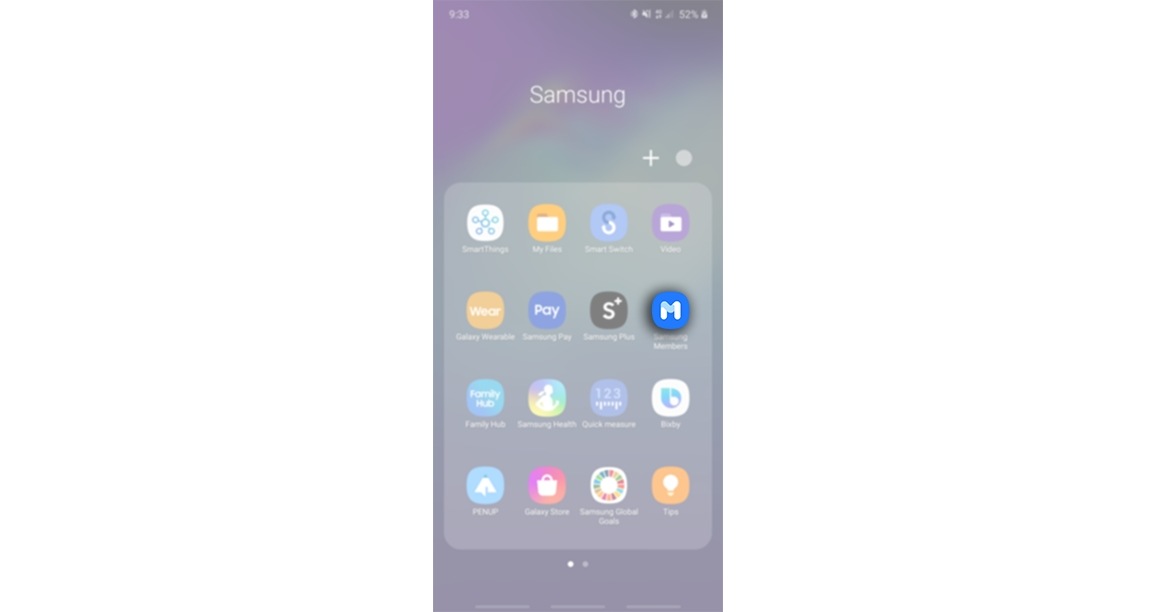 Please Note: You will need to sign into your Samsung Account to register any of your Samsung Products through the Samsung Members application. If you do not have a Samsung Account or are unsure of the Username/Password, head to the Samsung Account Login page to locate/ create your account.
2
Tap on
Get Help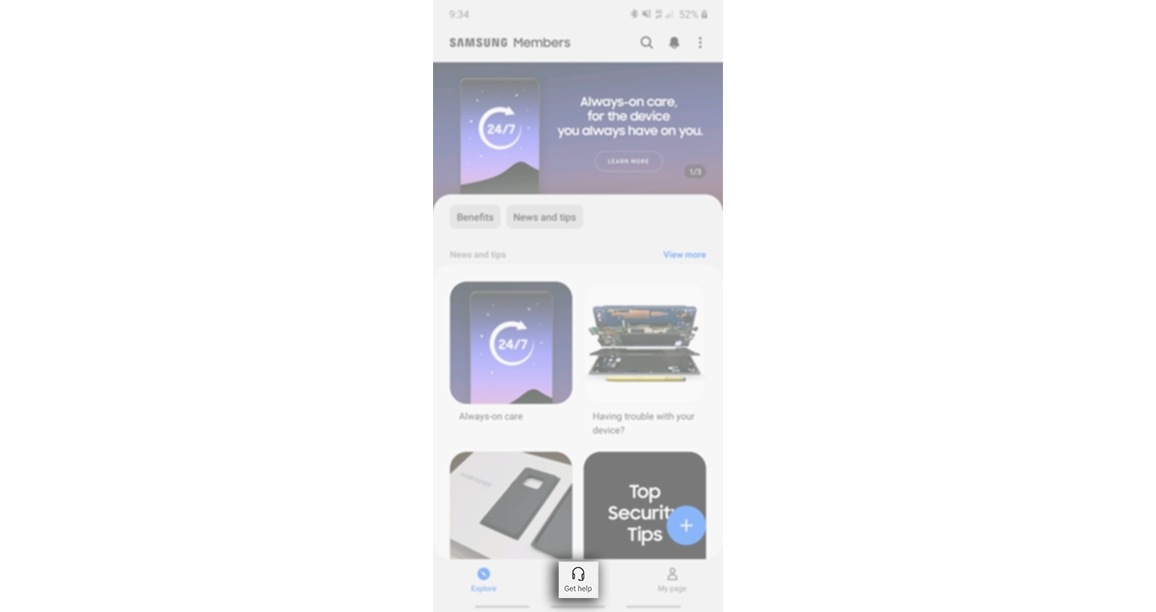 3
Select a + Add
4
Select how you would like to register your product
5
Tap on the Product type
6
Add in your Purchase date and Proof of purchase, the select Register
7
Once the product has been registered you will be able to view within My Products