How to use Quick connect in Samsung Galaxy A5-2016(SM-A510FD)?
Last Update date :
Oct 29. 2020
The Quick Connect feature on Samsung smartphones allows you to easily search and connect using Bluetooth or Wi-Fi to find other mobile devices, smart TVs and or streaming devices. You can use Quick Connect to share content such as images, videos, and audio.

Scroll down Notification bar → Quick connect → Enable Quick Connect → Connect Visible device → Share Content
Pictorial representation for changing the above settings is as follows:

a). From the home screen, Scroll down the Notification bar.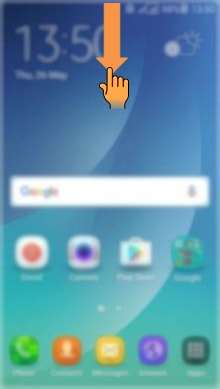 b). Tap Quick connect.
NOTE: Quick connect is used to automatically search for nearby devices and quickly connect to them.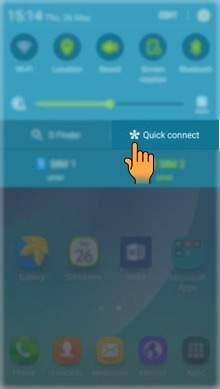 c). Tap ENABLE QUICK CONNECT.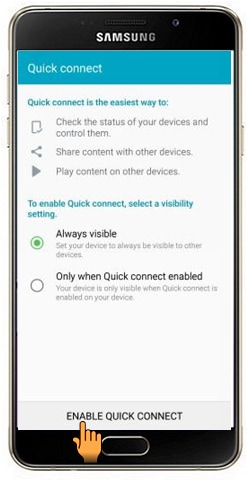 d). Tap Visible device.
e). Tap Share content.
NOTE: Select any medium from which you want to share your files.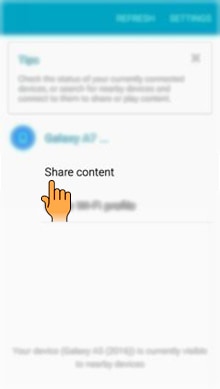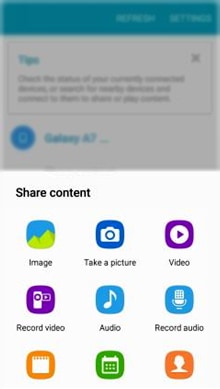 CLICK HERE to know how to enable / disable Do not disturb in Samsung Galaxy A5-2016 ( SM-A510FD ).
Note:
After software update Quick connect application has changed to Smart Things.
Please answer all questions.