Setting up Network/Internet on Smart TV(Wireless)
Last Update date :
Oct 12. 2020
STEP 1. NETWORK SETUP
Setting up wireless connection with the TV :
Now you can directly connect your Smart TV to the inernet without the need of any cables / adapters through the wireless technology.
Below listed is the common setup diagram of the connection in order to connect the Smart TV to the wireless router.
i). Home Computer
ii). The Internet
iii). Broadband Device ( DSL / Cable Modem)
iv). Wireless Router
V). Smart TV
To connect using the wireless feature of the TV , the user should also have a wireless router / modem to transmit the internet signals to the Smart TV.
To check the the list of the TV's having Wireless option please CLICK HERE
To check the steps on how to connect your SMART Tv to wirelsess router please click NEXT
STEP 2. CONFIGURATION STEPS
Wireless Connection Configuration :
Before we proceed, make sure that the wireless network is enabled on the wireless router and you know the password for connecting to it.
a. Turn on the TV then press the [Menu] button, and scroll down to Network and choose Network Settings on the right hand side.
b. You will get the below message, press Next on this screen.
c. Select the option " Wireless( General)" and press the Next Button.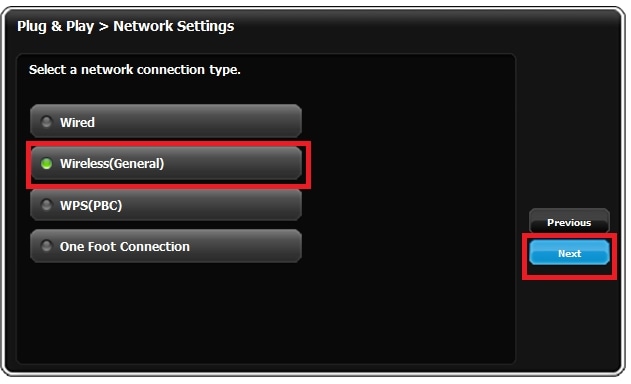 d. The TV will automatically search the available wireless networks, please select the one which is yours and hit Next.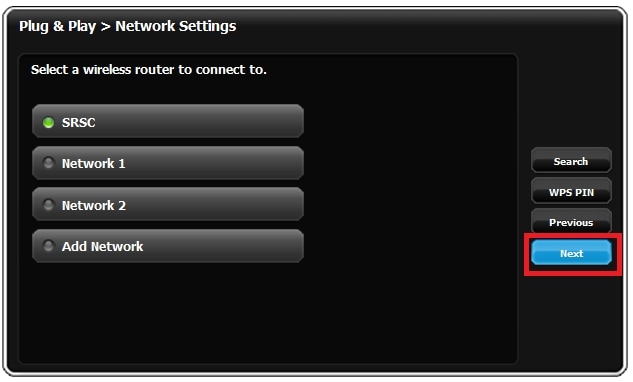 e. On the next screen you will be prompted the Password. Please enter the password which you have set in the router and click next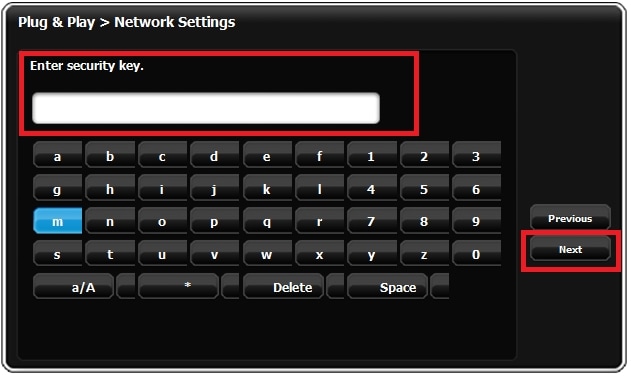 f. The Smart TV will automatically configure the IP Address / Subnet Mask / Gateway / DNS Server details. After all the columns are auto filled, click next.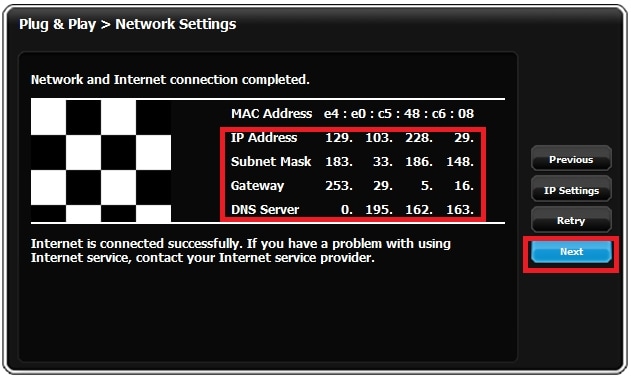 g. One you had clicked next the screen will show the connection status as shown below :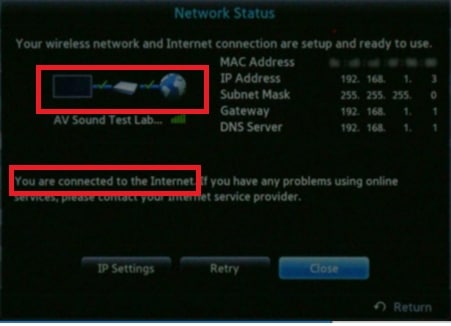 It will display a message, you are connected to the internet.
If you don't get 2 "Green Ticks" as shown in the picture at the top, then it means that there is some setting problem with the IP Address or the DNS Server, please contact the your Internet Service Provider to resolve the issue.
Click Next to proceed to the steps for browsing the internet or downloading apps.
STEP 3. BROWSING STEPS
STEP 3. BROWSING STEPS
Steps to Browse the internet :
a. Press the Smart Icon on the remote control to open the Smart Hub menu

b. On the Smart Hub Menu, you will have lot of options like, Samsung Apps, Social TV, Web Browser.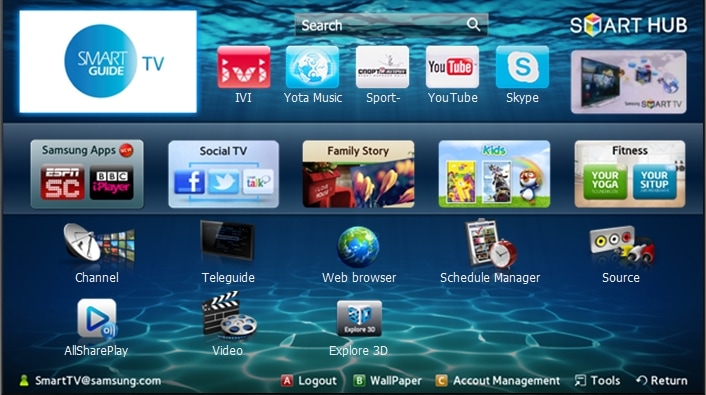 You can choose the content which you want to explore with. You can launch the web browser to browse the websites as normally done on a PC.
You can launch the Samsung Applications, to go to the apps market, from where you can download applications for future use.
Please answer all questions.