What is DLNA(Digital Living Network Alliance)?
Last Update date :
Oct 12. 2020
DLNA (Digital Living Network Alliance) is a standard used by manufacturers of consumer electronics to allow entertainment devices within the home to share their content with each other across a home network without a complicated configuration process.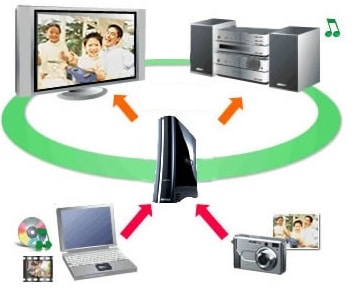 Some striking features of DLNA are :
● The Digital Living Network Alliance is an international, cross-industry collaboration of consumer electronics, computing industry and mobile device companies.
● Members of DLNA develop a concept of wired and wireless interoperable networks where digital content such as photos, music, and videos can be shared through consumer electronics (CE), personal computers (PCs), and mobile devices in and beyond the home.
● The current guidelines expand the capabilities of the DLNA-defined network to include more device classes and functional capabilities—including printers, mobile devices, controllers, uploaders and downloaders.
Please answer all questions.