What is Micro Dimming Ultimate in Samsung F Series SMART TV?
Last Update date :
Oct 13. 2020
Micro Dimming Ultimate technology enhances the picture quality of Samsung TV by analyzing each frame of video in hundreds of areas to optimize the LED backlight and video signal for each frame in real time. By increasing brightness in the areas of the frame that are too dark to see, an overall 20% increase in brightness is achieved.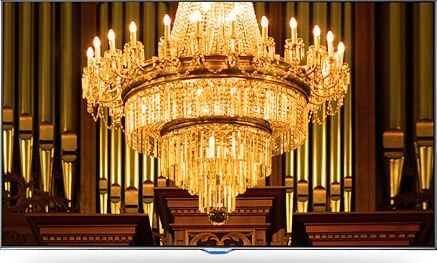 Micro Dimming ulitmate enhances picture quality with Threefold adjustments :
● Enhances Contrast : Contrast is corrected to produce deeper blacks and purer whites.
● Enhanced Colors : Colors are perfectly rendered by dividing the screen into numerous block and adjusting picture colors in each block.
● Enhanced Details : Picture quality is greatly improved by correcting fuzzy lines to offer crystal clear images.
Advantages of Micro Dimming Ultimate :
● Micro Dimming Ultimate provides Brighter Picture.
● Micro Dimming Ultimate also produce more vibrant and richer colors.
● The pictures are more optimized now with Micro Dimming Ultimate.