[Galaxy Note 8] How do I charge the battery of Galaxy Note 8?
Last Update date :
Oct 02. 2020
Charge the battery before using it for the first time or when it has been unused for extended periods.
1
Connect the USB cable to the USB power adaptor, and plug the USB cable into the device's multipurpose jack.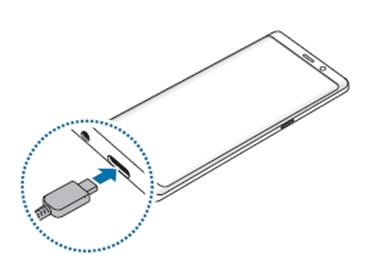 2
Plug the USB power adaptor into an electric socket.
3
Charge it unit the phone is fully charged (100%). At this point the unit is ready to be used.
Note: Connecting the charger improperly may cause serious damage to the device. Any damage caused by misuse is not covered by the warranty. 
If you want to charge with a Micro USB cable, connect the Micro USB Connector to the phone and than connect the Micro USB cable in to the Micro USB Connector as per photo under.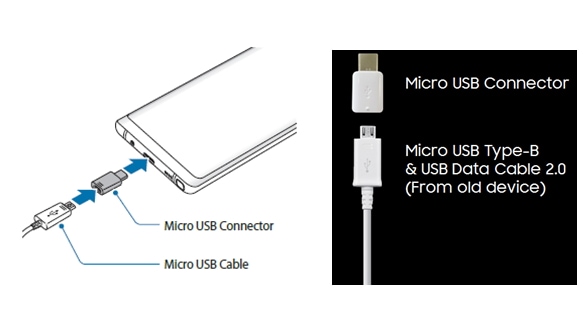 Please click the submit button below to apply your feedback. If above content is not helping you to solve your issues, you can write down your comment and feedback to us to improve the content. Thank you for your participation.
Please answer all questions.