What is S Beam and how do I use it on my Samsung Galaxy Note 3?
Last Update date :
Oct 01. 2020
Last updated: 31 January, 2014
The S Beam application builds on the functionality of the Android Beam feature in previous versions of Android. It lets you easily share content with others using NFC and Wi-Fi Direct.
Sharing content with S Beam is fast and easy.
Turning on S Beam
Before you can use the S Beam feature you will need to turn it on. To turn S Beam on:
1. From the Home screen, touch Menu
> Settings
> Connections
> S Beam
.
2. Touch the slider
to turn S Beam on
.
3. Follow the same steps on the device you want to share the content with.
You can quickly access S Beam using the shortcuts in the Quick Panel. To access the Quick Panel use two fingers to swipe down from the top of the screen. Touch the S Beam icon to turn it on. When the feature is on the icon appears green.
Sharing Content with S Beam
When S Beam is turned on in both devices sharing content with S Beam is easy:
Open the content you want to share. You can share pictures, videos, contacts, webpage links and even links to an application in the Google Play Store.
To share a link to an application open the application and follow the steps below.
1. Bring the devices close together back to back.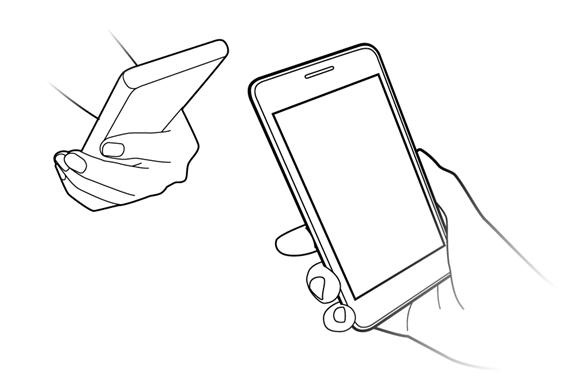 2. On the device you are sending the content from the screen will show Touch to beam. Touch the content on the screen to begin the beaming process.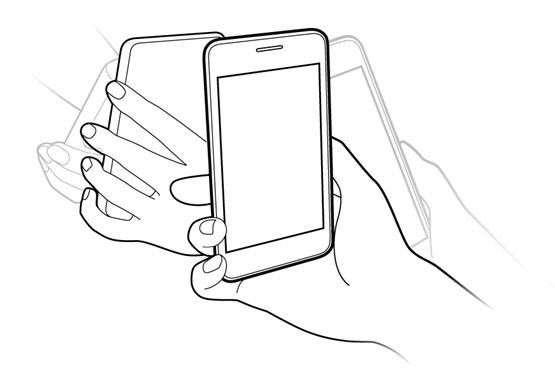 3. When prompted, separate the two devices and the content will begin to transfer.
4. When the transfer is complete the content will be shown on the receiving device's screen.
Note: both devices must be active (they cannot be in the lock screen or screen off mode) before the S Beam connection can be made. When the device's screen is locked or turned off the NFC communication is turned off as well to make the device secure.
Please click the submit button below to apply your feedback. If above content is not helping you to solve your issues, you can write down your comment and feedback to us to improve the content. Thank you for your participation.
Please answer all questions.