What is Samsung Recovery Solution?
Last Update Date :
Sep 19. 2019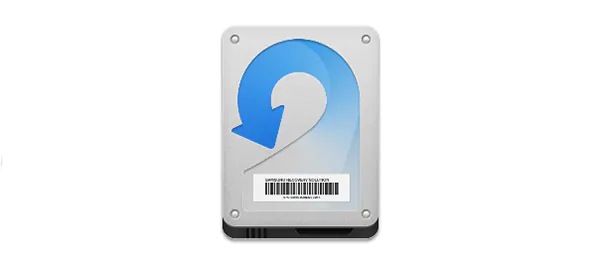 With Samsung Recovery Solutions:
• You can perform backup and can restore personal data files.
• You can perform a complete backup of the entire Samsung PC, including the operating system, programs, data files and software.
• You can restore your Samsung PC to an earlier time from a previously created backup.
Note: Depending on your computer model from Samsung, the recovery software may not be provided or may have a different version. Samsung uses the Samsung Recovery Solution software for recovery, restoring and backing up your computer. Windows 8 computers have the Recovery software.
Back Up the Current System
The Recovery Solution software provided by software can be used to create a backup of your computer and your files.
Windows 7
Windows 7 users can create 2 types of backups for their computers: Complete Backup and Data Backup.
To perform a Complete Backup using Recovery Solution 5 in Windows 7, follow these steps:
1
Click BackUp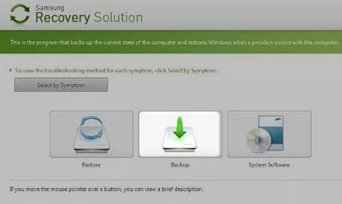 2
Select Complete Backup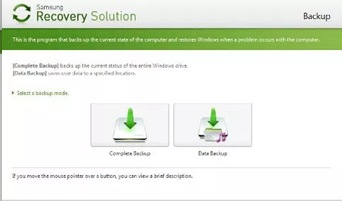 3
Enter a description to create this backup and choose where to save it: locally or to a portable media.
Recovery Solution 5 supports only the following type of media: DVD+R, DVD-R, DVD+RW, DVD-RW
Then, click Next
4
The next screen allows you to select 2 optional features: LiveImaging and System Software Backup.
LiveImaging will create a backup without restarting the computer. However you can't use the computer during the backup creation process.
System Software Backup will create a backup of preinstalled Samsung related applications and drivers.

You are not required to choose any of these 2 options.
5
Your computer may restart depending on your option
6
Follow the on-screen instruction until the Complete Backup process is completed
To perform a Data Backup using Recovery Solution 5 in Windows 7, follow these steps:
1
Click BackUp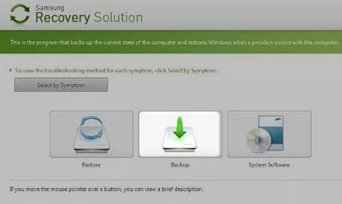 2
Select Data Backup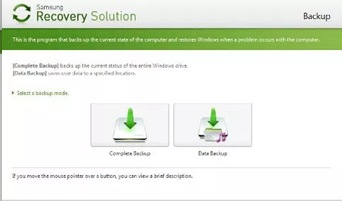 3
Select what type of files you'd like to backup. To manually select files and folders, choose the "Select from all" option
4
Click Next then enter a description for this backup and choose a save path for it.
5
Click Yes at the "All backup settings completed." screen
6
Click OK at the "Backup completed." message and wait until the backup is completed.
1
Search for and select Samsung Recovery .
2
Select New backup , select the drive you want to save the backup to, and then select Backup .
3
To create the backup, select Yes .
Restore Data
Windows 7 users usually have the Samsung Recovery Solution 5 installed on their computers.
With Samsung Recovery Solution 5 you can restore your computer by choosing any of the three available options:
ㆍBasic Restore
ㆍComplete Restore
ㆍData Restore

1
Open the Recovery Solution 5 software
2
Select options : Basic, Complete or Data Restore.
For Data Restore : Select what path you want for this restore. Original path will restore the backup to its original location, while New path will restore the backup to a new location.
3
Follow the on-screen instruction until the process is completed.
Need help? Contact Us for Support.
Phone Support
Call
Please get ready with model code, serial number and date of purchase. Call conversation is recorded for quality monitoring and/or training purposes for our continuous quality improvement.
For Mobile Devices
#GALAXY [dial #425299]
[Free access for all Networks]
(02) 8-422-2177 [Standard Landline]
Available 24/7
*For Toll Free numbers , just directly dial 1-800 followed by the network number.
** Standard Landline numbers have been updated to comply with the NTC ruling effective October 6, 2019
Face to Face Support
* For any printer related enquiries please visit HP website .
Contact Us