How do I locate my phone's IMEI number?
Last Update Date :
Jul 28. 2020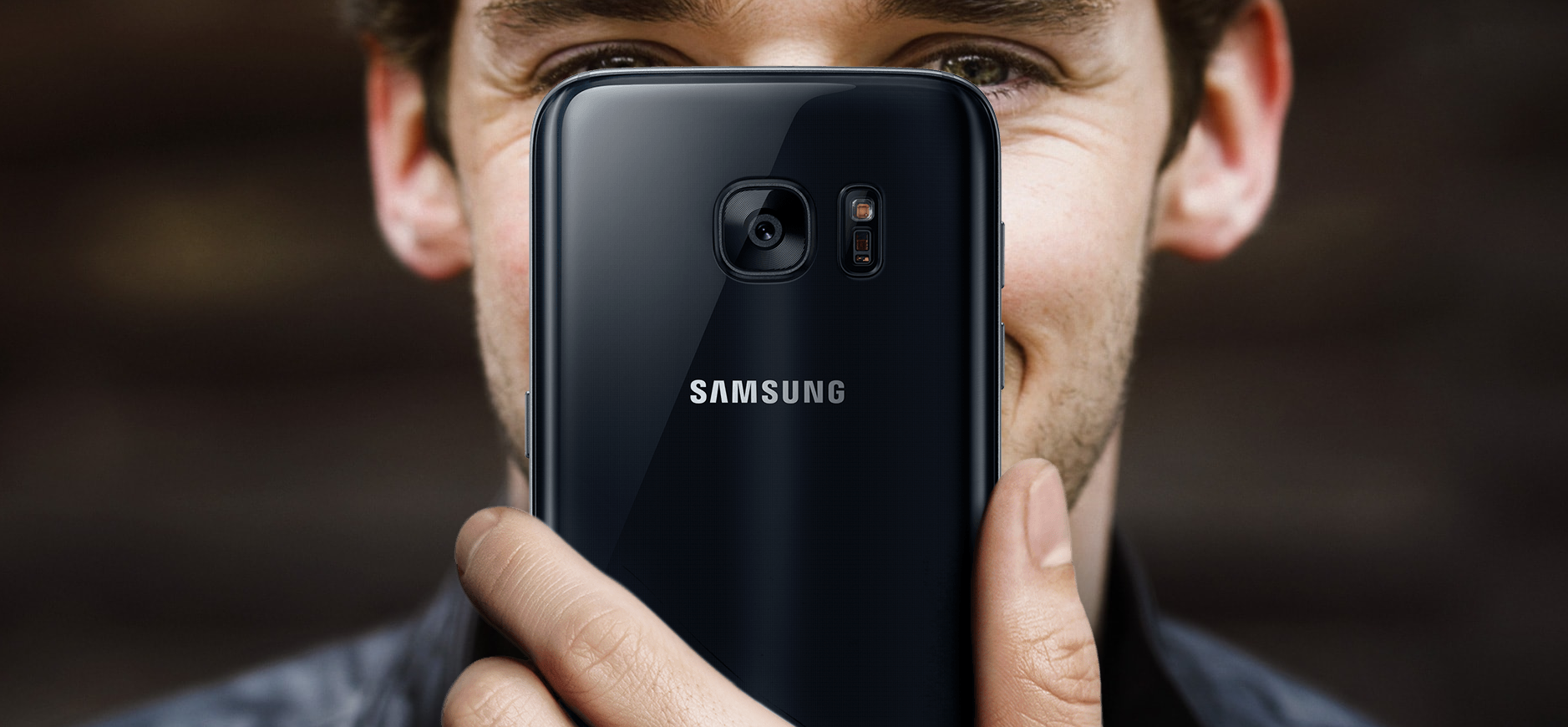 IMEI (International Mobile Equipment Identity) is a unique 15-digit serial number given to every mobile phone which can then be used to check information such as the phone's Country of Origin, the Manufacturer and it's Model Number.
 
There are alternate methods to locate the IMEI number, as listed below:
1
Tap on the Phone app.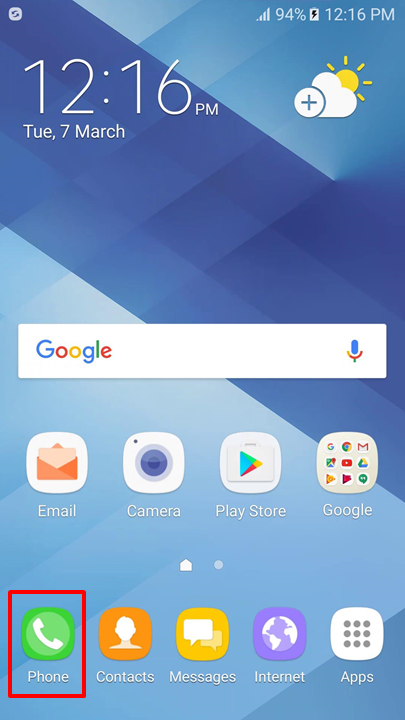 2
In the Dial screen, enter *#06#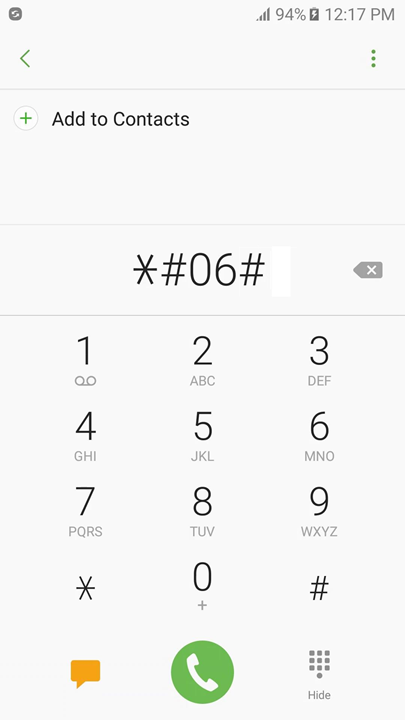 3
The screen displayed will show you the IMEI number of your current device as well as the Serial Number (S/N). (The displayed screen may look different according to the Android OS Version your device is running).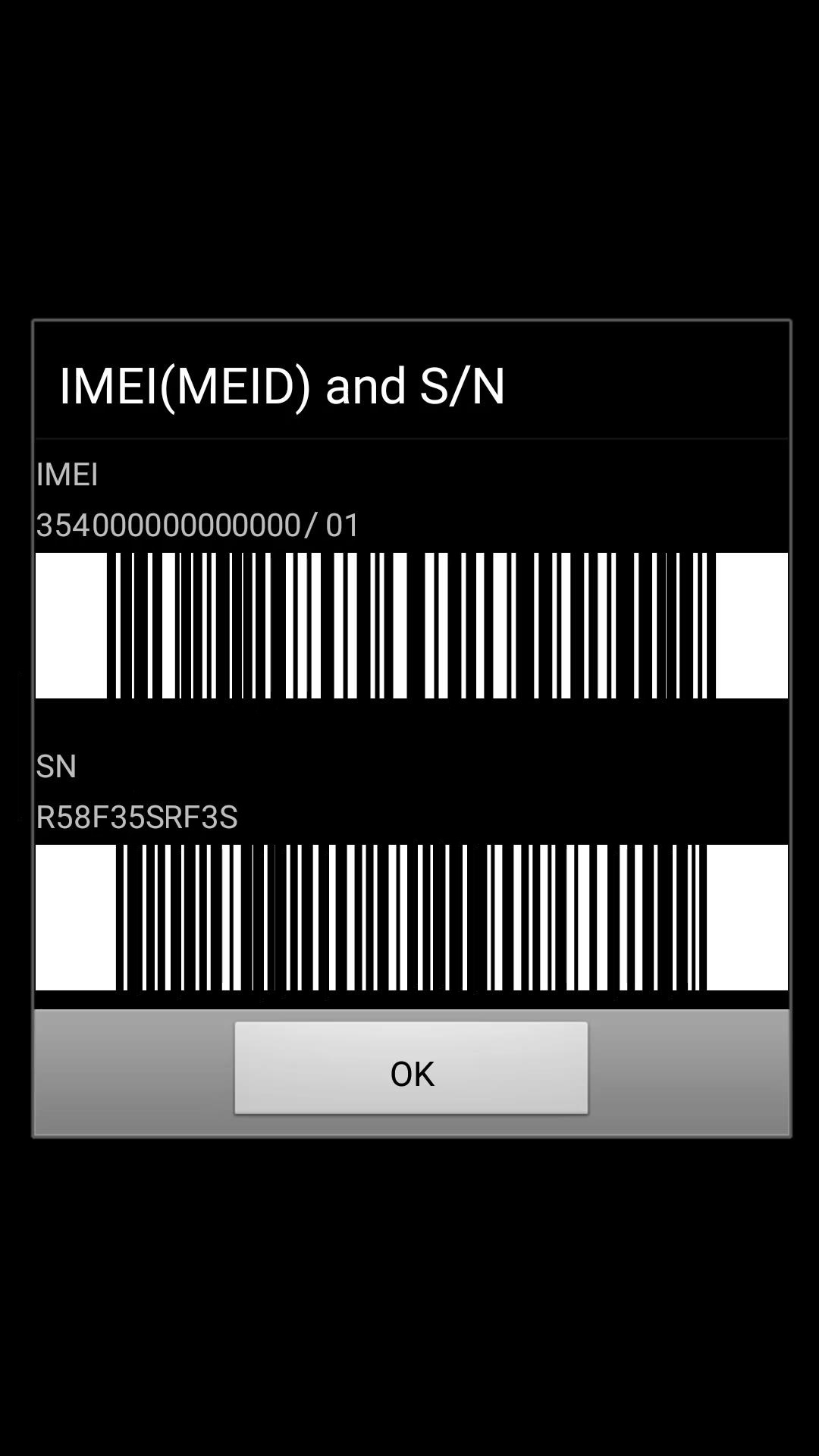 For Sealed Phones (non-removable cover or battery)
2
The Model Code, Serial Number and IMEI are printed at the back of the device.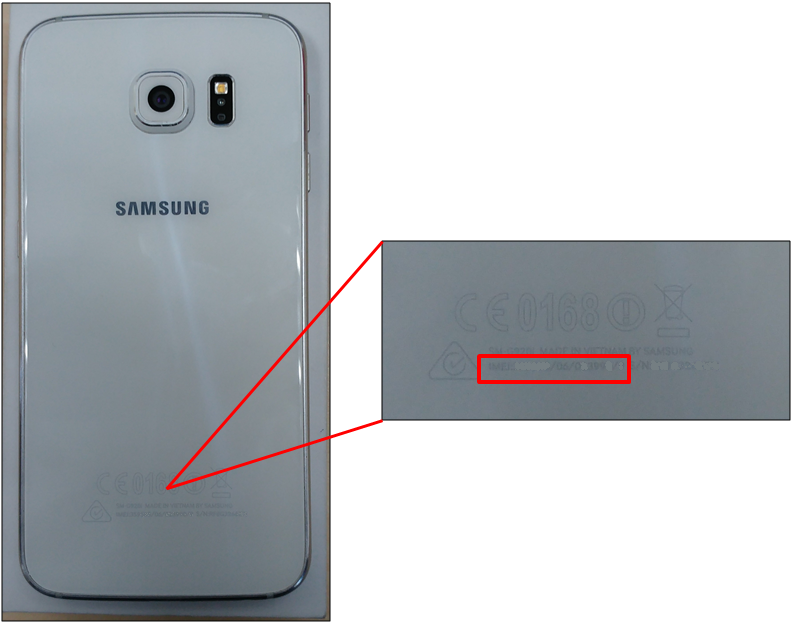 Note: Steps/images shown below are taken from Samsung Galaxy S5 SM-G900I but similar on other models.
Follow the steps below to get the IMEI from the mobile menu Settings options
1
On the Home screen, tap Apps.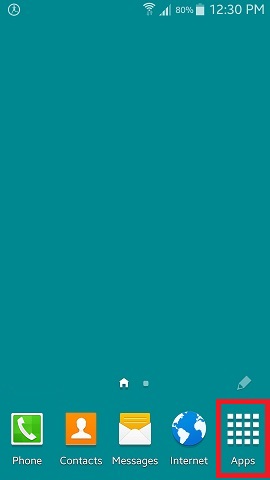 2
Tap Settings.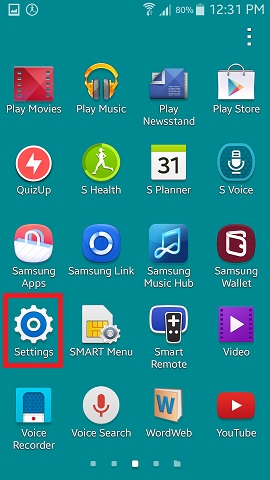 3
Go to General tab. Under this tab, scroll down and tap on About device.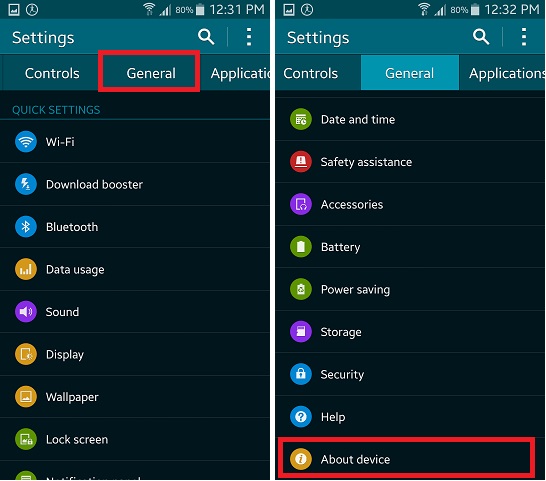 4
Tap on Status.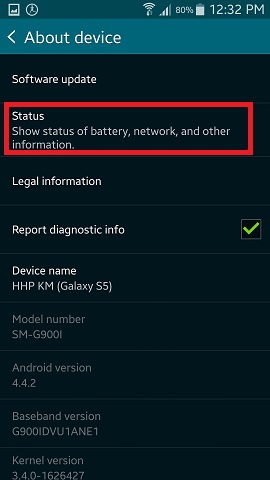 5
Scroll down and you will find the IMEI number of the phone.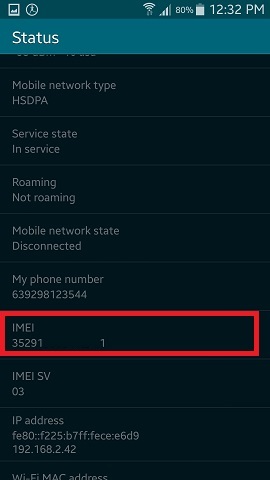 Follow the steps below to get the IMEI from the Mobile Dialler
1
On the Home screen, tap on Phone.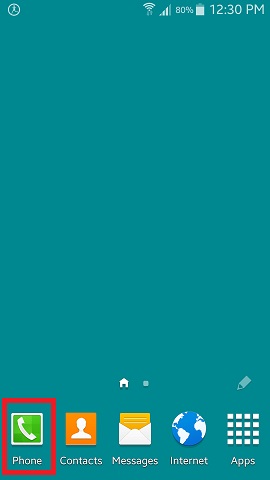 2
On the keypad, dial *#06#. IMEI will appear on the next screen.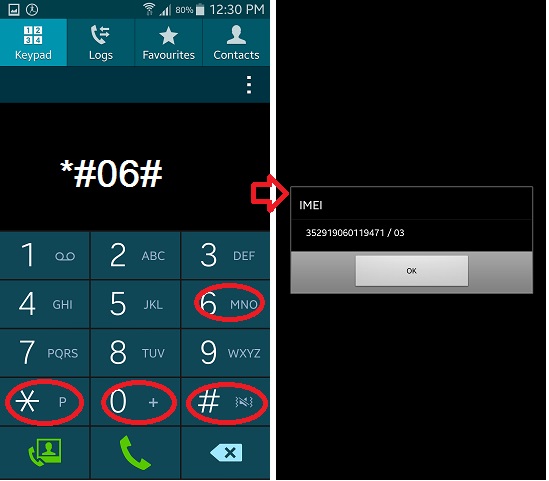 For Phones with a Removable Cover or Battery
1
Remove the back cover and battery.
2
The Model Code, Serial Number and IMEI are printed on the below portion of the device, as shown.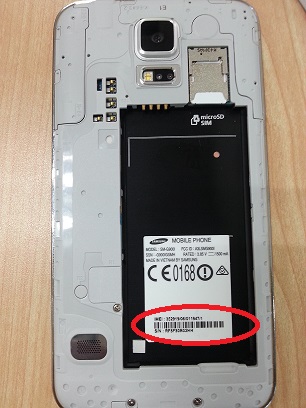 From the Box 
 
Locate the white sticker with the product information such as model number and serial number. The IMEI is the 15 digit number above the bar code.
 
If you have registered your device online, click here to login to view your registered devices.
Need help? Contact Us for Support.
Phone Support
Before calling us , there are some information we need to obtain from you. Please get ready with model code, serial number and date of purchase.
Note: Call conversation is recorded for quality monitoring and/or training purposes for our continuous quality improvement.
For Mobile Devices
#GALAXY [dial #425299]
[Free access for all Networks]
(02) 8-422-2177 [Standard Landline]
Available 24/7
*For Toll Free numbers , just directly dial 1-800 followed by the network number.
** Standard Landline numbers have been updated to comply with the NTC ruling effective October 6, 2019
Face to Face Support
* For any printer related enquiries please visit HP website .
Contact Us