How do I locate my phone's IMEI number?
Last Update date :
Mar 17. 2022
All mobile devices have a unique identity that is made up of an IMEI number, serial number, and model number.  Depending on your device model, there are a few different ways to find out this information.
IMEI or MEID is only used for phones or other communication devices. Depending on the carrier, your device will have either an IMEI or MEID. These two numbers are different from serial numbers. They are used at an international or global level, not just by manufacturers. Both types of numbers can help network providers track down a device that has been stolen or lost.
There are alternate methods to locate the IMEI number, as listed below:
Note: Available settings and screens may vary by the wireless service provider, software version, and device.
Option 1. Dial *#06# via Phone app
Step 1. Tap the 
 Phone app icon.
Step 2. Dial *#06# in your keypad.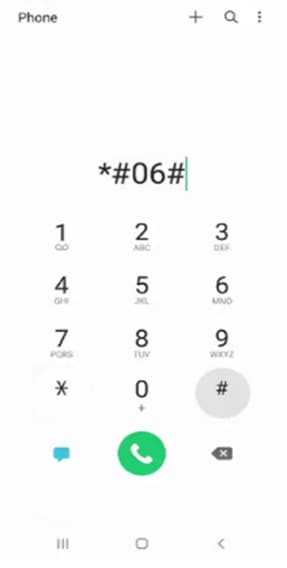 Step 3. The screen displayed will show you the IMEI number of your current device as well as the Serial Number (S/N). The displayed screen may look different according to the Android OS version your device is running.
Option 2. Printed on the device
For sealed phones (non-removable cover or battery)
Step 1. Look at the back of your phone.
Step 2. The Model Number, Serial Number, and IMEI are printed on the back of your device.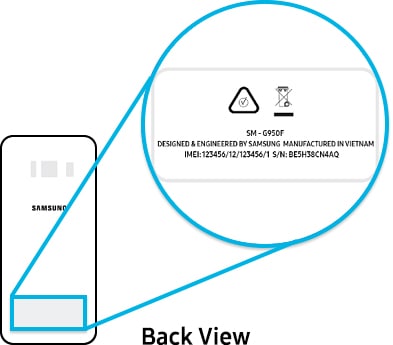 For phones with a removable cover or battery
Step 1. Remove the back cover and battery.
Step 2. The Model Number, Serial Number, and IMEI are printed on the sticker as it is shown in the image.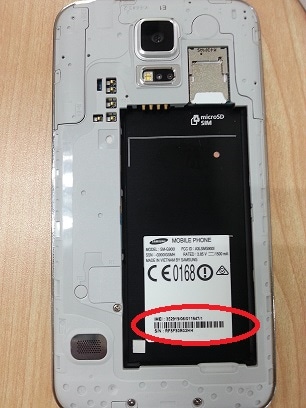 Option 3. Find the number through the settings
Step 1. Navigate to Settings and then tap About phone.
Step 2. Details about your phone number, IMEI, model number, and serial number will be displayed on-screen.
Note: For lower version devices, you may need to tap Status to view this information.
We would love to know your feedback to help us improve. Please click the submit button to tell us what you think.
Please answer all questions.