Common Misconception on Galaxy S10
Last Update Date :
Mar 08. 2019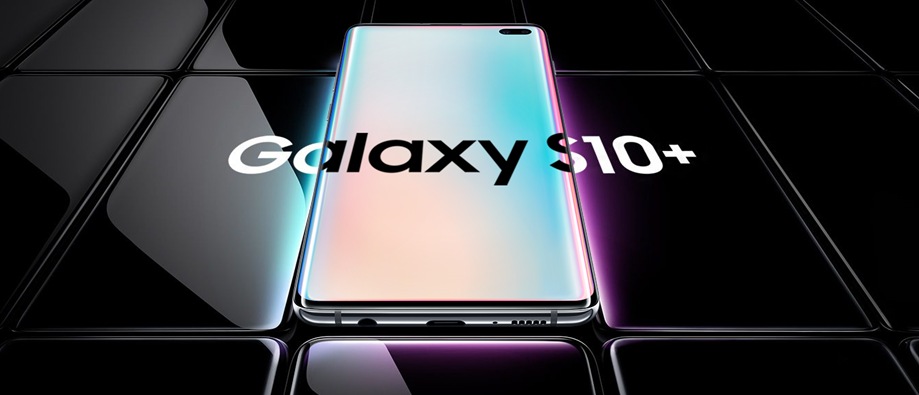 Here are some of the most common misconceptions of Samsung Galaxy S10
Touch screen edges are unresponsive
To prevent misrecognition or incorrect operation when holding the device, the screen has been designed intentionally to not respond when touching the edges of the screen. As a result, the device may not recognize touch inputs outside of the touch screen input area.This is part of the normal operation of the device
When trying to charge the device, it does not work with water icon on notification panel
Your Galaxy S10 series device supports water- and dust-resistance of IP68 level. 
IP68 rating means complete protection from dust ingress,  and temporary immersion in up  to 1.5m of freshwater for up to 30 minutes. But, if you charge the device while wet after USB port is exposed by water, there is the risk of short circuits and device may damage.
 To prevent this, Galaxy S10 limits to charge properly when USB port is wet by humidity, moisture or water and displays the caution notification text with water recognition icon on both notification panel and AOD screen. At that time, dry the device thoroughly before use and keep it during certain period of time at a well-ventilated place.  For faster drying, it will help that you hold the Galaxy S10 while speaker of device is facing down and shake  device smoothly a few times. Or, dry device thoroughly using cool wind.  \
If you are still having trouble after trying these tips, please contact a Samsung Service Centre.
Charging is stopped even when device is not fully charged
During wireless or wired charging, the device and the charger may become hot.If the device heats up or the ambient air temperature rises, the charging speed may decrease automatically.If the battery becomes to specific temperature while charging, charging algorithm to protect device overheating operates and accordingly the charger may stop charging.
This is a normal operating condition to prevent damage to the device. Wait for the device to cool down and then begin charging the device again.
Screen has being turned on continuously during call
While on the call, screen is turned on or off automatically based on detecting some subjects on the display by proximity sensor.
If devices like headset, earphone, and so on are connected on your phone, screen is continuously turned on as proximity sensor is deactivated.It is a normal operation and your phone is not faulty.  
The screen will be turned off when:
• When the device is closed to your ear
• Bluetooth is turned off and any physical connections such as headset, earphone and so on are detached from the phone The screen will be turned on when the home key is pressed.
If screen is turned on continuously without any connection, please visit the authorized service center to check your device.
Rear camera looks like tilted to one side
Galaxy device's  camera is equipped with Optical Image Stabilizer (OIS). The Anti Shake function(using OIS) prevents photo distortion caused by camera shake when taking pictures. 
The basic operation principle of the anti-shake function is to move the lens in the direction opposite to the movement of the hand to achieve the optimum image quality. For this purpose, the camera lens is designed to be able to move up and down and left and right to operate the anti-shake function. 
When the camera is off, the anti-shake function is not activated. Depending on the weight of the lens, the camera may be shifted to one side. When the camera is activated, the anti-shake function is activated, so the lens moves to the optimum position. 
All Samsung smartphones undergo rigorous internal inspection test, and are always being controlled under Samsung's high level of quality standards internally. 
If you want to check camera performance of your device, please check with Samsung Members application.
  •  Launch Samsung Members > Tap Interactive Checks > Tap Camera.
A rectangle shape is visible at the bottom of the screen
Your device is not defective. As fingerprint sensor is attached in this area underthe display, the sensor may be visible to you in strong light.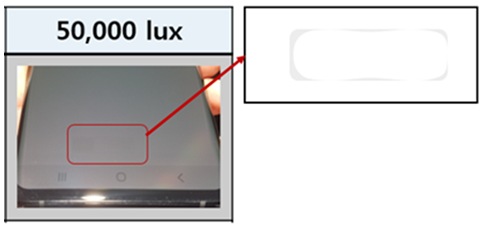 Adaptive brightness is not working properly
Display brightness is not automatically adjusted according to lighting conditions. 
The Galaxy S10 series is equipped with an illuminance sensor mounted on the bottom of the display, so an algorithm is applied to compensate for display brightness.
Therefore, if screen brightness is different from your preference and you feel it is uncomfortable, please adjust screen brightness by using control bar on notification panel. 
Some features using proximity sensor is not working properly.
Operating concept of proximity sensor has been changed on Galaxy S10 Series.
Galaxy S10 Series detect the intuitive palm touch while the screen is on and use the proximity sensor when the screen is off. Therefore some apps or features using proximity sensors may 
Blinking light at the top of my screen on incoming call
Samsung S10 Series has minimized the bezel by applying the Infinity Display. Due to the minimized bezel, the proximity sensor was applied at the top of the display and when the proximity sensor is operated the light from the proximity sensor may be visible through the top of the display. This is normal operation and your device is not defective. 
Need help? Contact Us for Support.
Online
Live Chat
24 hours a day/7 days a week
(Including Public Holidays)
Email
We'll respond within 24 hours of your request.
Phone Support
Before calling us, there are some information we need to obtain from you. Please get ready with model code, serial number and date of purchase.
Note : Call conversation is recorder for quality, monitoring and/or training purposes for our continuous quality improvement.
For Mobile Devices (24/7)
#GALAXY (just dial #425299)
[Free access for all Networks ]
(02) 8-422-2177 [Standard Landline]
For Television, Audio & Digital Appliances (8:00 AM to 8:00 PM)
1-800-10-726-7864 [PLDT Toll Free]
1-800-8-726-7864 [Globe Toll Free]
(02) 8-422-2111 [Standard Landline]

* For Toll Free numbers, just directly dial 1-800 followed by the network number.
**Standard Landline numbers have been updated to comply with the NTC ruling effective October 6, 2019
Face to Face Support
* For any printer related enquiries please visit HP website .
Contact Us