Track and View Exercise Information on Gear IconX
Last Update Date :
Feb 13. 2019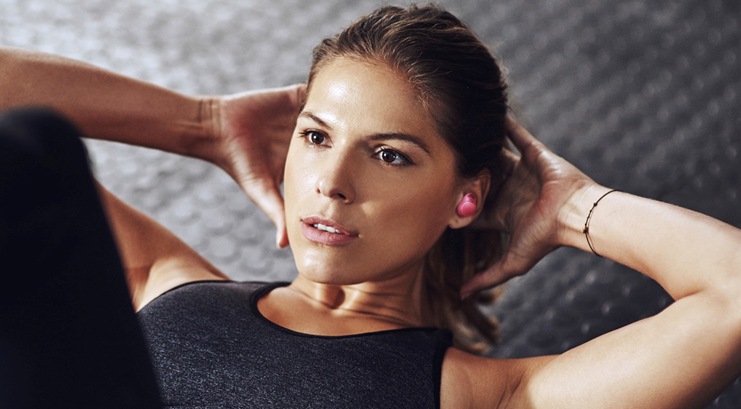 You can record and save exercise information, such as activity duration and speed on your Gear IconX. Then, you can view workout information on Samsung Gear or Samsung Health app of your connected phone. 
Setting the exercise earbud
Set the exercise earbud to record exercise information. The right earbud records exercise information by default.
1
Launch the Samsung Gear app on the connected mobile device.
2
Tap Settings → Exercise → Exercise earbud and select the right or left earbud.
Note: After you change the exercise earbud, the earbuds may not automatically reconnectto your mobile device. If this happens, on your mobile device, tap Settings →Connections → Bluetooth, and then search for the earbuds and connect the device manually.
Recording Exercise Information
Record and save exercise information, such as the activity duration, and the number of calories you burnt, without connecting the earbuds to your mobile device.
1
Put both earbuds in your ears. You will hear a sound informing that you are wearing the earbuds.
2
Tap and hold the touchpad and release it when you hear "Start workout."
3
Start your workout when you hear four beeps followed by "Workout started."
Audio coaching is provided according to your exercise target after the exercise starts
• To check the status of your workout, tap and hold the touchpad and release it when you hear Workout details. You will hear the recorded exercise information. On your mobile device, launch the Samsung Gear app and tap Settings > Exercise > Guide intervals
• To hear your surroundings during your workout, tap and hold the touchpad and release it when you hear Turn on ambient sound. Afterwhich, you will hear Ambient sound turned on
• If the touch-sensitive sensor does not make contact with your ear, the earbuds may stop working. Remove the earbuds from your ears and put them in your ears again within 20 minutes. When you hear Workout resumed, continue your workout

4
When you finish your workout, touch and hold the touchpad and then release when you hear "Finish workout." You will then hear the details of your workout.

• You can also view the type of workout and the workout duration via your connected mobile device's Samsung Gear app or the Samsung Health app.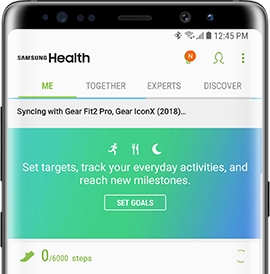 Automatic exercise recognition
Once you have engaged in an activity for more than 10 minutes while wearing the earbuds, they automatically recognise that you are exercising and record exercise information.
When you stop exercising for more than one minute, the earbuds automatically recognise that you have stopped exercising and this feature is deactivated.
  
ㆍAutomatic syncing of workout data with Samsung Health app
ㆍAuto tracking walking or running (if you walk or run continuously for at least 10 minutes, the Gear IconX(2018) transfers your workout data automatically as soon as you're finished.)
ㆍRunning coaching data: the Gear IconX(2018) transfers the result of the voice running coaching automatically

Need help? Contact Us for Support.
Phone Support
Call
Please get ready with model code, serial number and date of purchase. Call conversation is recorded for quality monitoring and/or training purposes for our continuous quality improvement.
For Mobile Devices
#GALAXY [dial #425299]
[Free access for all Networks]
(02) 8-422-2177 [Standard Landline]
Available 24/7
*For Toll Free numbers , just directly dial 1-800 followed by the network number.
** Standard Landline numbers have been updated to comply with the NTC ruling effective October 6, 2019
Face to Face Support
* For any printer related enquiries please visit HP website .
Contact Us